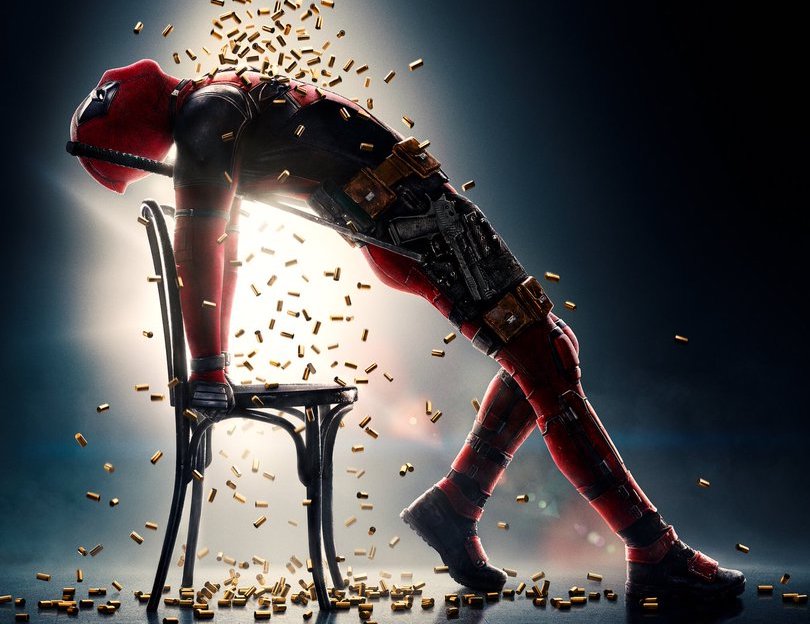 Our favorite bad boy is back—Deadpool 2 has got a new trailer. Overreact accordingly. Deadpool (Ryan Reynolds) is many things, but someone who goes back on his word isn't one of them: In the trailer, he delivers what he promised in the post-credits scene of Deadpool and formally introduces Cable, a cybernetic mutant soldier with time-traveling powers, played by Josh Brolin.
Oh, and he takes aim at Justice League's Superman-digital-mustache-removing-fiasco while he does it. Slides in a Toy Story reference too, because #deadpool. What did you expect? Hit play and enjoy. Deadpool 2 hits theaters May 18.
From 20th Century Fox:
After surviving a near fatal bovine attack, a disfigured cafeteria chef (Wade Wilson) struggles to fulfill his dream of becoming Mayberry's hottest bartender while also learning to cope with his lost sense of taste. Searching to regain his spice for life, as well as a flux capacitor, Wade must battle ninjas, the yakuza, and a pack of sexually aggressive canines, as he journeys around the world to discover the importance of family, friendship, and flavor – finding a new taste for adventure and earning the coveted coffee mug title of World's Best Lover.
Tags:
Cable
,
Deadpool
,
Deadpool 2
,
Josh Brolin
,
Justice League
,
Ryan Reynolds
,
superman
,
Toy Story
,
X-Men