More Artists Announced for Reading and Leeds Festival 2015
The festival will run from August 28th-30th.
By Shelby Chargin | February 25, 2015 at 9:52 AM
Reading and Leeds festival has announced over 70 more bands for its lineup next year. Artists include: Bring Me The Horizon, All Time Low, Slaves, Neck Deep, New Found Glory, Panic! At The Disco, headliner The Libertines, and many more. The festival takes place in August from the 28th-30th in each city. Tickets are on sale for both Reading and Leeds now, and you can check some of the lineup below!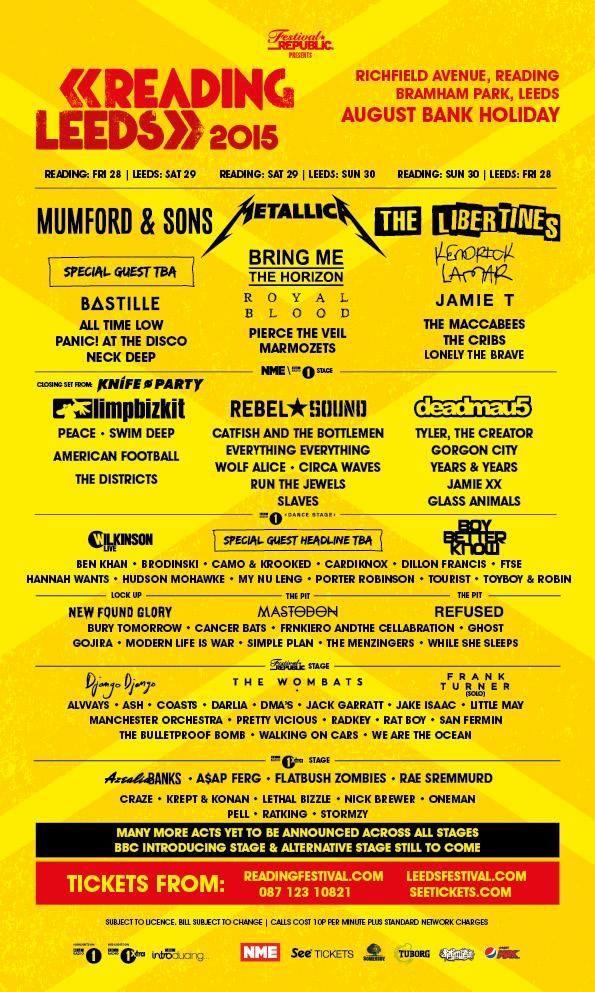 Every year, this festival really takes the cake. It's lineup is always phenomenal, and bands love playing it. Don't miss out on getting your tickets because the rest of the world is seething in jealousy over how awesome Reading and Leeds 2015 is shaping up to be!