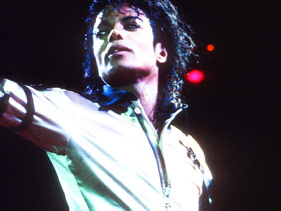 More than six months after pop icon Michael Jackson's passing, the Los Angeles Police Department has reportedly completed its investigation into his death and is preparing to send the case to the district attorney's office within weeks.
TMZ reported that it is looking "all but certain" that Jackson's live-in physician, Dr. Conrad Murray, will be criminally charged with the singer's death. Spokespeople for the Los Angeles County District Attorney's office and the LAPD's Robbery and Homicide division could not be reached for comment at press time.
Citing unnamed sources, TMZ reported that detectives completed their investigation in late December and that the case will be presented to the Los Angeles County District Attorney soon. According to what the site called a "very informed source," the police investigation was "exhaustive" and "extremely thorough," giving the DA's office enough evidence to present a criminal case against Murray. A spokesperson for Murray could not be reached for comment at press time, but his lawyer has stated that Murray did nothing that should have caused the pop singer's death.
Though it has not yet officially released the full findings of its investigation, pending the completion of the police probe, the Los Angeles County Coroner's office has ruled Jackson's death a homicide. Murray's lawyers have lashed out against authorities for announcing the homicide ruling without releasing the autopsy findings. The doctor has not spoken publicly since Jackson's June death, but Murray released a one-minute video in August in which he thanked supporters.
"I told the truth, and I have faith that truth will prevail," Murray said.
As part of the investigation, police served search warrants on Murray's offices in Houston and Las Vegas, the doctor's storage unit and home, and a Las Vegas pharmacy in search of evidence. Murray told investigators that he administered the surgical anesthetic propofol as well as other tranquilizers to Jackson several times in the hours leading up to the singer's death – Jackson reportedly used propofol to combat chronic insomnia – and the coroner has ruled that the singer died of lethal levels of the drug. While no charges have been filed to date in the death, Murray is reportedly at the center of the LAPD's manslaughter probe.
The case is complicated because while propofol is typically administered by a trained physician in a clinical setting in which the patient's vital signs are carefully monitored, Murray did not technically break any laws by hooking Jackson up to an IV drip of the drug in his private Los Angeles home.
No decision has been made yet on what Murray might be charged with, but citing an unnamed source, TMZ said it is likely to be involuntary manslaughter, which requires prosecutors to show that Murray engaged in gross negligence in his actions, but not that he intended to cause harm or death to Jackson.
Tags:
Michael Jackson