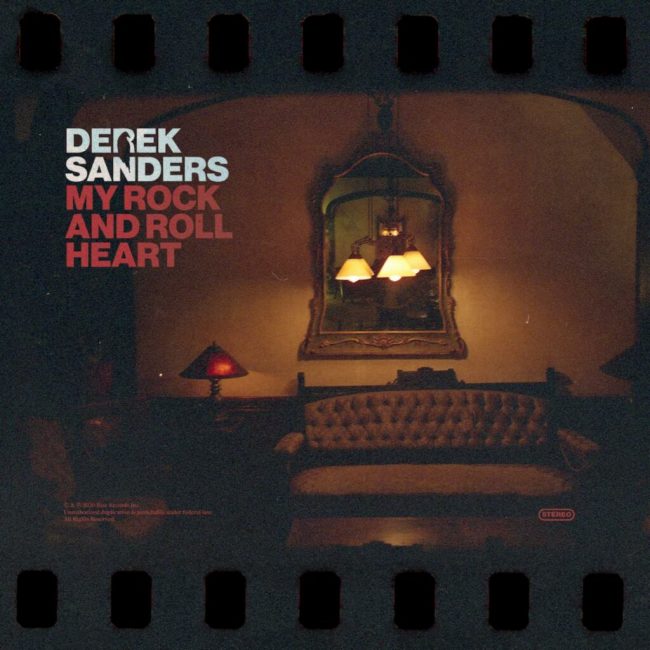 Calling all Mayday Parade fans! Frontman Derek Sanders is releasing his first solo EP on Valentine's Day and we're already in love after hearing one song.
We all know that Mayday Parade loves a good cover song—they recently finished an entire tour built around covers—so it's not surprising that Sanders chose to reimagine some of his favorite songs for his first EP, My Rock and Roll Heart. And it's also not surprising that he does an incredible job.
The first single, a heartbreaking rendition of Jimmy Eat World's "A Praise Chorus", will get you all up in your feels in the best way (go listen now). Sanders' voice is just as crisp and clear as you've come to expect from his years with Mayday Parade, while guest vocalist Daniel Lancaster, from Stages and Stereos, offers a warm counterbalance. The rest of the EP will feature covers from other bands that had an influence on Sanders' musical career: Saves the Day, Something Corporate, The Juliana Theory, and Tallahassee-locals, Goodbye Love.
Check out "A Praise Chorus" below and make sure you pick up My Rock and Roll Heart when it drops on February 14 (can you say "perfect Valentine's day gift?").
Tags:
Covers
,
Derek Sanders
,
Forever Emo
,
Mayday Parade
,
My Rock and Roll Heart