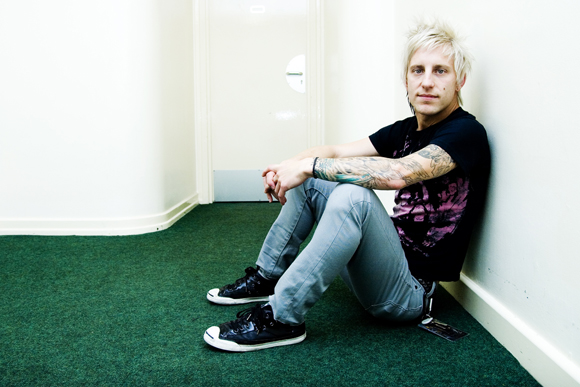 Madina Lake bassist Matthew Leone has been released from a Chicago, Illinois hospital so he can recover from brain surgery in the comfort of his own home.
The star was reportedly beaten unconscious after he attempted to break up a violent domestic dispute between two strangers on the street. Leone suffered a broken jaw and nose and a fractured skull in the alleged attack, and recently underwent a life-saving operation to remove part of his skull to reduce swelling on his brain.
He has now been discharged from hospital, but his twin brother and band frontman Nathan Leone reveals the bassist requires more surgery and has been scheduled for another operation on July 16.
In a post on the band's website on Monday, July 5, Nathan writes, "So we'd finally convinced the doctors to let me take Matthew home. He was going nuts in the hospital and they agreed that he would benefit from a more comfortable environment. The only goal at this point is (to) get him strong enough for his second brain surgery, which is scheduled for the 16th."
"It's going to be a tenuous couple of weeks, we'll watch him 24 hours a day, make sure he sits still, rests and heals to the fullest extent possible. We know from the doctors that his future prognosis remains guarded, since the permanency of the physical and neuropsychological damage is yet unknown."
Meanwhile, police have arrested one suspect in connection to the brutal incident Justin Pivec, 33, has been charged with aggravated battery causing great bodily harm for allegedly beating Leone, while he is facing another battery count for the reported attack on his wife.