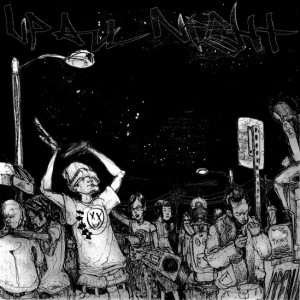 Over two years after coming back from their hiatus, bassist Mark Hoppus has announced that Blink-182 will finally release their highly anticipated sixth studio album. The album will be called Neighborhoods and has a tentative release date of September 27. Mark Hoppus spoke to MTV about the significance of the title.
"As Blink-182 reformed, we came to realize that, as close as Travis [Barker], Tom [DeLonge] and I are, we are all very different people. With very different tastes. Travis just released a hip-hop album, Tom always talks about U2, Coldplay, and The Police, and I listen to obscure indie rock stuff. We each bring a very different aesthetic, talent and sound to the band. And in the differences between our ideas, the struggle and edge of all the different directions, is where the good things happen when we write together. So we're each like different neighborhoods in a city. Everybody in the world thinks of something unique unto themselves when they hear the word 'neighborhoods.' To some it is a big city, others a small town, others suburbia, everything. The world is wide, exciting and very different. That's what  Neighborhoods means to me."
The album will be the band's first release since their 2003 self-titled effort. The first single "Up All Night" can be heard at KROQ.com. Catch the band across North America this summer on the Honda Civic Tour!
Tags:
Blink-182