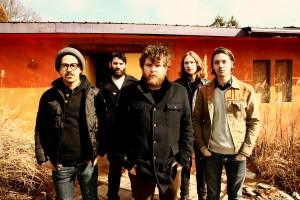 Tonight at 7 PM EST, Manchester Orchestra will debut "Virgin", a new track form the stellar Simple Math, via a livestream chat from vocalist Andy Hull's living room.
According to the band's publicist, " 'Virgin' is a really special song for Manchester Orchestra.  It's a song for the fans and talks about the importance and appreciation for them since the start of [the band]."
Accompanying the debut of the new track, the band will be live chatting with fans during the event.   Fans can find more information and participate in the chat by visiting the band's Facebook page.
The chat will also be taking place directly on the band's livestream page.
Manchester Orchestra will release Simple Math on May 10 via Favorite Gentleman Records.
Tags:
Manchester Orchestra