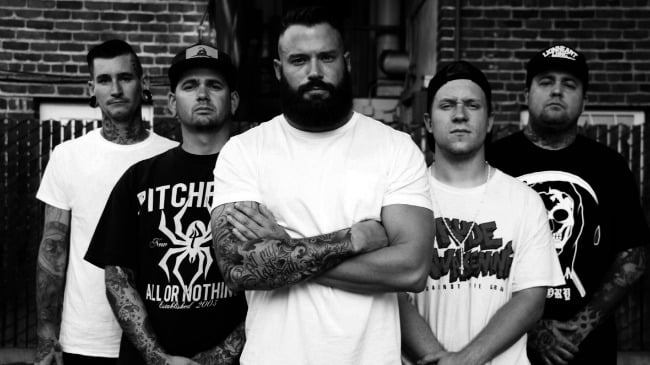 With the warm and fuzzy feeling of the holidays, the stress free time off of work, and the peacefulness of being curled up in your childhood home with everyone you love surrounding you, the past week has been a serene time in the world. But if Lionheart has anything to say about it, that's about to change.
The San Francisco bred band has released a video for the more-aggressive-than-usual hardcore song titled "Keep Talkin". Described by the band's vocalist Rob Watson, it's an "ignorant and heavy song, which is all its supposed to be." That's more than acceptable, considering the five musicians' only goal with the act is to have fun, and not take it too seriously.
Watch the video for "Keep Talkin" below, then pre-order their new record  Love Don't Live Here at this link!


Tags:
Lionheart