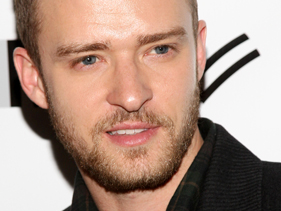 Although Justin Timberlake is "not working" on any new music for himself these days, he has been hitting the studio to work with other artists like Ciara and T.I.
"Right now, I like the idea that things can just kind of pop up and if they feel right I can do them," Timberlake told Entertainment Weekly. "Committing to my own sort of project, that's like, 'OK, let me block out two years of my life and do it.' "
He noted, as he has in the past, that he'll know when he's ready to get back in the studio to work on his own material.
"I was heavily fulfilled with the last one and I always have this thing with myself that if I can't sleep because I need to do it, then I'm gonna do it," he said. "But if I'm not losing sleep over it, then …"
Timberlake even shared his eclectic taste in music, which could suggest that we might see more of a rock influence on his next album.
"I mean, I listen to everything," he said. "I've been going back and forth between Kings of Leon's latest album and the Black Keys. I really love their 'Attack and Release.' I thought that was a really great record."
And, for fans wondering what Timberlake's go-to album is, he revealed it's one particular Radiohead album. "And of course Radiohead," he continued. "It's a constant. I enjoy In Rainbows in the morning. You throw it on in the iPod dock and get ready to leave the house and go on about your day. That album seems to put me in a pretty decent mood."
Of course, when he's not rocking in the studio, Timberlake is executive-producing a new MTV show, "The Phone," which premieres next month.