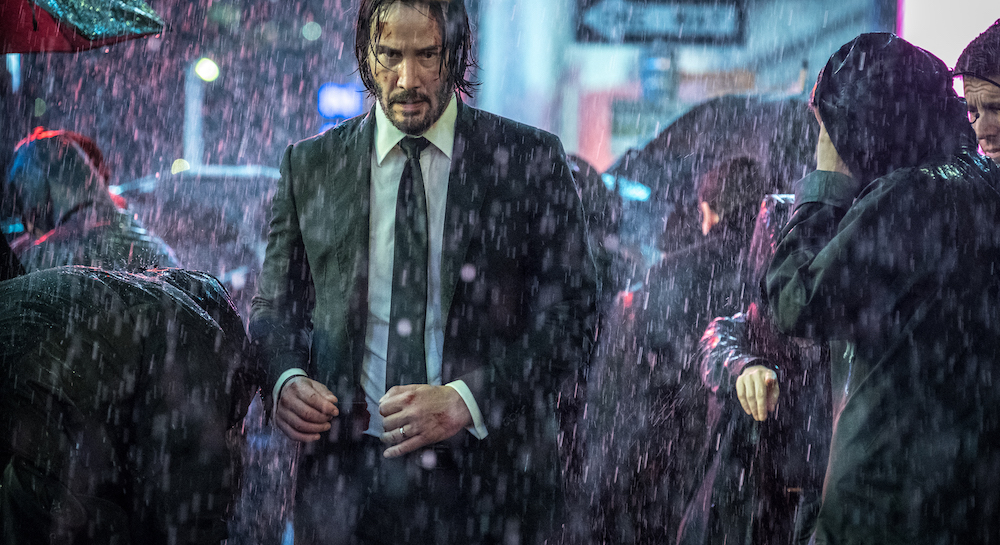 Photo credit: Niko Tavernise
Jonathan…what have you done? He's only gone and broken our brains with the explosive new trailer for John Wick: Chapter 3 – Parabellum. That's right, the legendary Keanu Reeves is returning as the ultimate assassin for a third round! Picking up after Chapter 2, Wick has been ex-communicated from his organization and now has a $14 million bounty price tag on his head. Haven't the crime bosses of the world learned by now not to mess with John Wick (or his dog)? But if even he's on the run, that's when you know s%!t's about to go DOWN.
Halle Berry and Jason Mantzoukas join the stellar cast, while Laurence Fishburne and Ian McShane reprise their roles and add another layer of chills & thrills to the trailer. Seriously, this teaser is so gotdamn action-packed we can't stop hitting repeat. John Wick: Chapter 3 – Parabellum is heading to theaters on May 17th—while you wait, dig into the trailer below and dream the impossible dream of being a super-assassin. 
Tags:
Halle Berry
,
Ian McShane
,
jason mantzoukas
,
John Wick
,
John Wick: Chapter 3 - Parabellum
,
Keanu Reeves
,
Laurence Fishburne