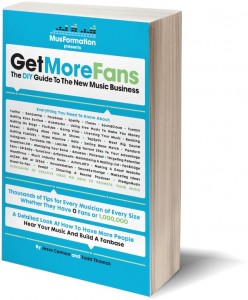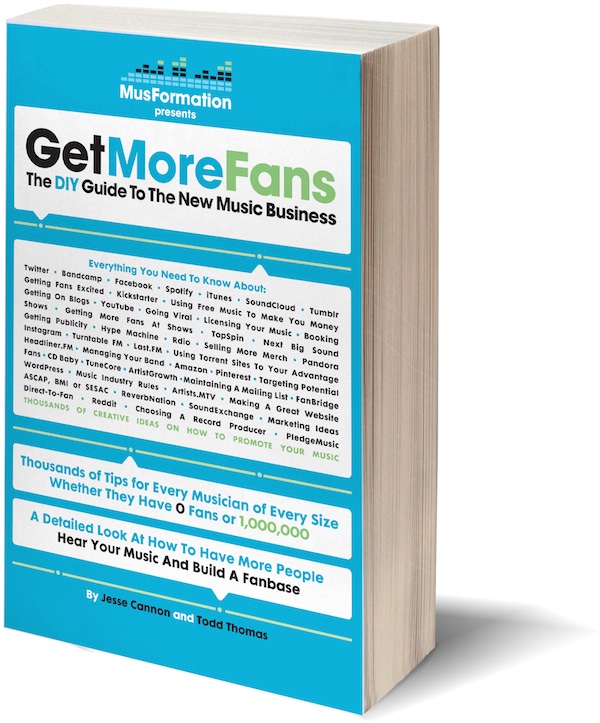 Jesse Cannon, who has spent over a decade recording popular bands such as The Cure, Saves the Day, Animal Collective, The Misfits, and The Menzingers, in addition to managing both Man Overboard and Transit, has released a new book titled Get More Fans: The DIY Guide to the Music Business.  The book gives an up-to-date look at the current music business and how to navigate its shaky waters, as well as answering questions such as "how do I sell more merch and music?", "how can I best use Facebook, Twitter, Tumblr, and Soundcloud?" and, of course, "how do I get more fans?" The book is a must-read for anyone wanting to work in the music industry. You can take a look at the contents of the book, the praise it has  received, read more about the authors, and read an excerpt over at the book's website.
With every day that passes, the power that major labels once held over the music industry dies a little more. Gone are the days when bands needed to waste their time writing letters to A&R departments or booking agents, hoping to get signed to a big record deal. These days, a musician can become famous—and make a living—with little more than a few great songs and a popular YouTube video. This book takes you through today's tools and how musicians can best use them to build a fanbase and a career—all while investing less than 1 percent of the resources the major labels have.

Other books may tell you things you already know, come saturated with legal mumbo-jumbo, or be filled with marketing catchphrases—none of which will help you get more fans. We have experience working with real bands– from managing upstarts like Man Overboard and Transit to being in the studio with legends like The Cure, The Misfits and Animal Collective. We show you the insider tricks and ideas that go into navigating the music business today. We produce records, negotiate licensing deals, draft record contracts and get the musicians we work with coverage from websites like Pitchfork and Vice. We have helped young, raw musicians build up to something bigger.

Many musicians don't understand what they should be doing on a daily basis to build a fanbase, but after reading this book the answers are clear. Whether you just want to get heard by more people or be the biggest band in the world, this book contains the ideas, tools and insight that can help you get there. Unlike any other book written on the subject, we have compiled the knowledge no one else has printed. We give you thousands of ideas on how to get people to hear your music and turn them into fans who pay to support your music. Whether you are a label owner, musician, manager, booking agent or publicist, the information in this book will help you do what you do better.
Tags:
Jesse Cannon