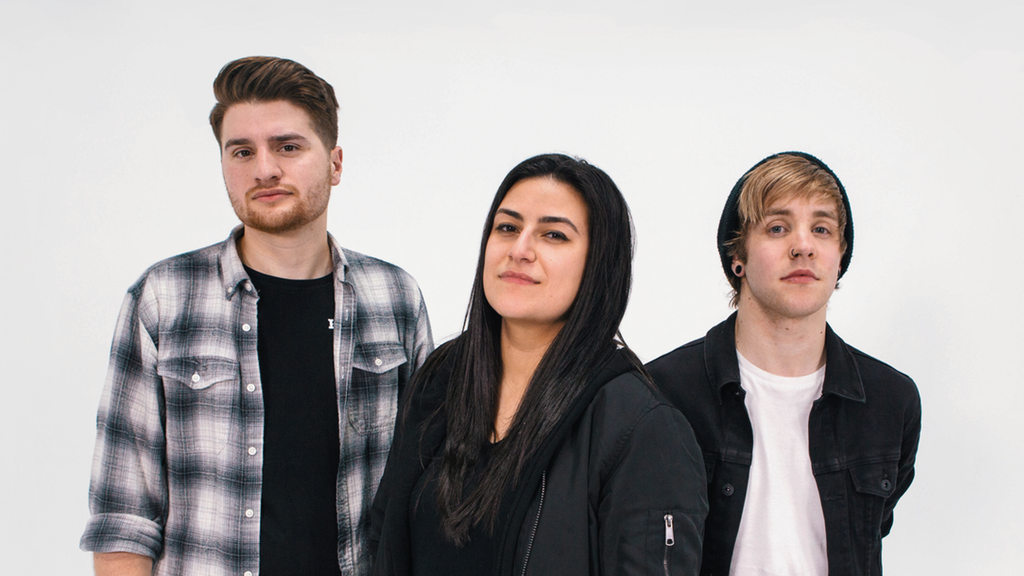 We love supergroups, so CrazyEightEight has totally stolen our hearts. Not familiar? What started as the project of Lauren Babic (Red Handed Denial) and Jarrod Alonge (Sunrise Skater Kids, funnyman extraordinaire), has now welcomed As It Is' Patty Walters.
In true 2018 fashion the band is internet based, and really just out to have fun while making music. Today, they've announced that they'll be releasing a debut album funded by Kickstarter, and to get us all super stoked for the new line-up, they've also dropped a track titled "Shinebox".
You can watch the video for the song below and indulge in the fierce tunes, the grrl power, and the unlikely pairing of band members.
Tags:
As It Is
,
CrazyEightEight
,
Jarrod Alonge
,
Lauren Babic
,
Patty Walters
,
Red Handed Denial
,
Shinebox
,
Sunrise Skater Kids