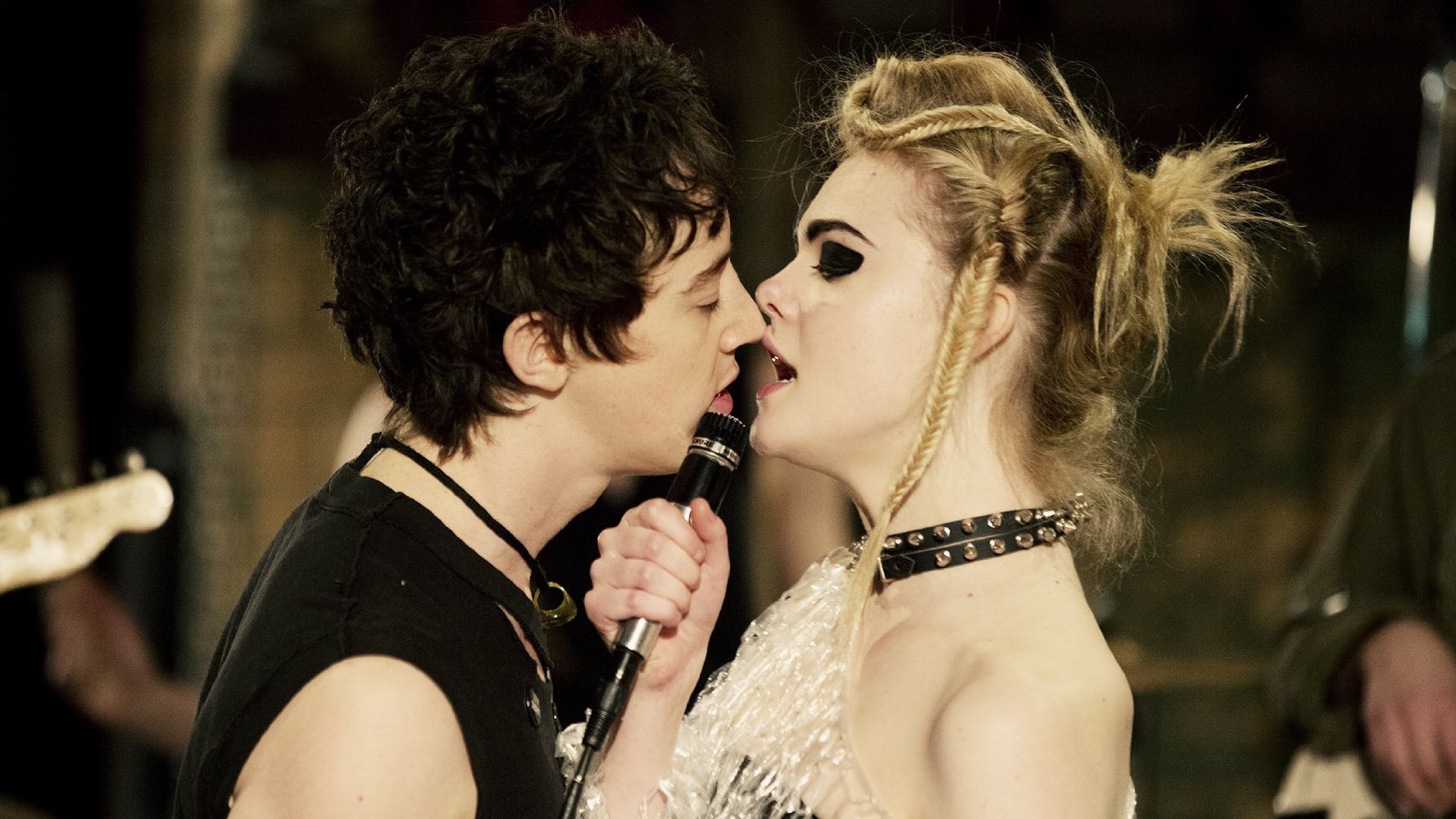 "What do you people do on an ordinary day?" "We do what we want."
Another Girl, Another Planet? The new love story that is How to Talk to Girls at Parties is out of this world—quite literally—and some teasers have arrived to entertain us all. Set in 1970s suburban London, the upcoming movie asks the question: just what would you do if you met the love of your life, and she wasn't from Earth?
When Enn, a shy teenage punk rocker, and his two closest friends, Vic and John, sneak into a party and meet a group of insanely attractive, otherworldly girls, they begin to suspect something might be amiss. They eventually come to realize the girls are from outer space; part of an alien colony with a nefarious plan. But when Enn falls madly in love with Zan, one of the colony's key members, things get real complicated, real fast—it's punks versus aliens this time kids, and it's going to get weird and wonderful.
Based on the short story of same name by Neil Gaiman and directed by John Cameron Mitchell, the movie stars Elle Fanning, Alex Sharp, Nicole Kidman, Ruth Wilson, and Matt Lucas. How to Talk to Girls at Parties is premiering at the Cannes film festival—for now, hit play on the teasers below!
Tags:
Alex Sharp
,
Elle Fanning
,
How to Talk to Girls at Parties
,
John Cameron Mitchell
,
Matt Lucas
,
Neil Gaiman
,
Nicole Kidman
,
Ruth Wilson