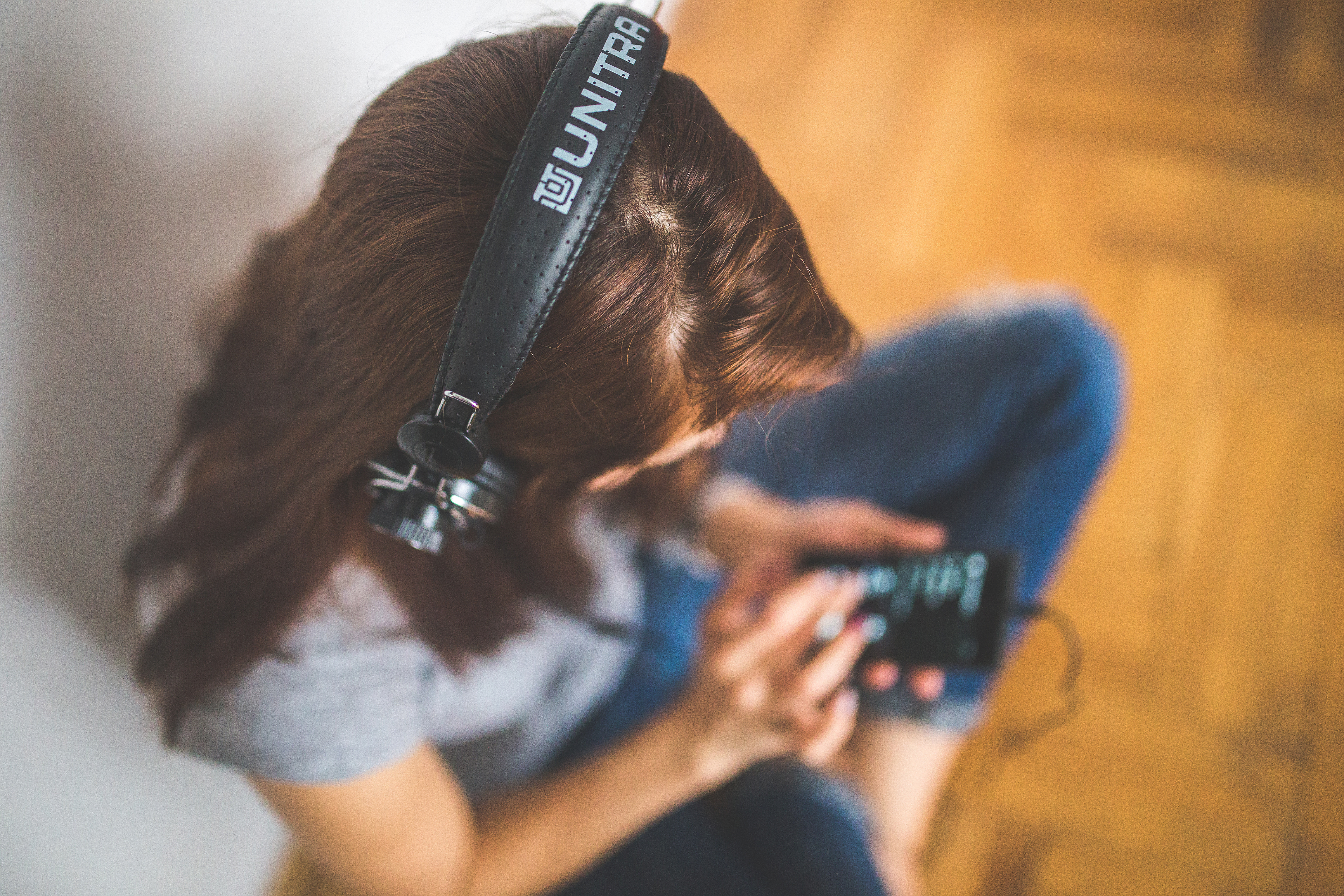 There's a philosophical question you've been mulling over. It's one of those mysteries of all time/secret of life type questions: Why won't everybody shut the hell up? You go to class and it's "blah blah blah". You go to work and it's "yadda yadda yadda." You go home and it's "something something something darkside." It's fresh chatty hell everywhere. When did running off at the mouth become synonymous with breathing? You need an escape. But there's nowhere to go—you have to go to school, work is a necessity, and home is…home. There's only one answer. You pull out your noise canceling headphones, plug 'em in, and press play. This is the Inbox Jukebox:
Stages & Stereos – "Julia Gulia"
Well hello, pop-punk. Where you been? Doesn't matter, we're glad you're back! The Florida quartet Stages & Stereos have returned with "Julia Gulia", a brazenly honest new track about an old relationship set to a tune so catchy you'll be too busy singing along to think about that ex you couldn't seem to get over til now. Hit play (and maybe rent The Wedding Singer while you're at it—yeah, we caught that reference).
—
Bubbles Erotica – "Cicada Arcade"
The fashion magazines say white go-go boots are back. That's good because we're going to need something to wear when we jump up on the bar and start dancing to Bubbles Erotica's "Cicada Arcade" (you know, in the movie, in our heads).
—
—
HotKid – "Caught In The Light"
How loud do the speakers on your car stereo go? 10? Spinal-Tap-11? You'll wish they went louder when you've got HotKid's new track "Caught In The Light" to blast out. Taken from the band's new record Late Night Mornings, which is due out May 5, this song is all about the feeling of escapism—and with this blocking out the world around you, you'll feel like you could have had a successful career as an escape artist.
—
Josh Jacobson – "Polaroids"
This live performance of "Polaroids" by Josh Jacobson has all the musicality and chill vibes of a late night jam session. Dig those keys, baby. And since you're listening, go back and press play on his 2015 single "Not Alone" featuring Skela. Judging by what he was doing then and what he's gotten up to now, we can't wait to hear what kind of R&B-jazzy-fantasticness Josh Jacobson comes up with next…
Tags:
Bubbles Erotica
,
HotKid
,
inbox jukebox
,
Josh Jacobson
,
new music
,
Stages & Stereos