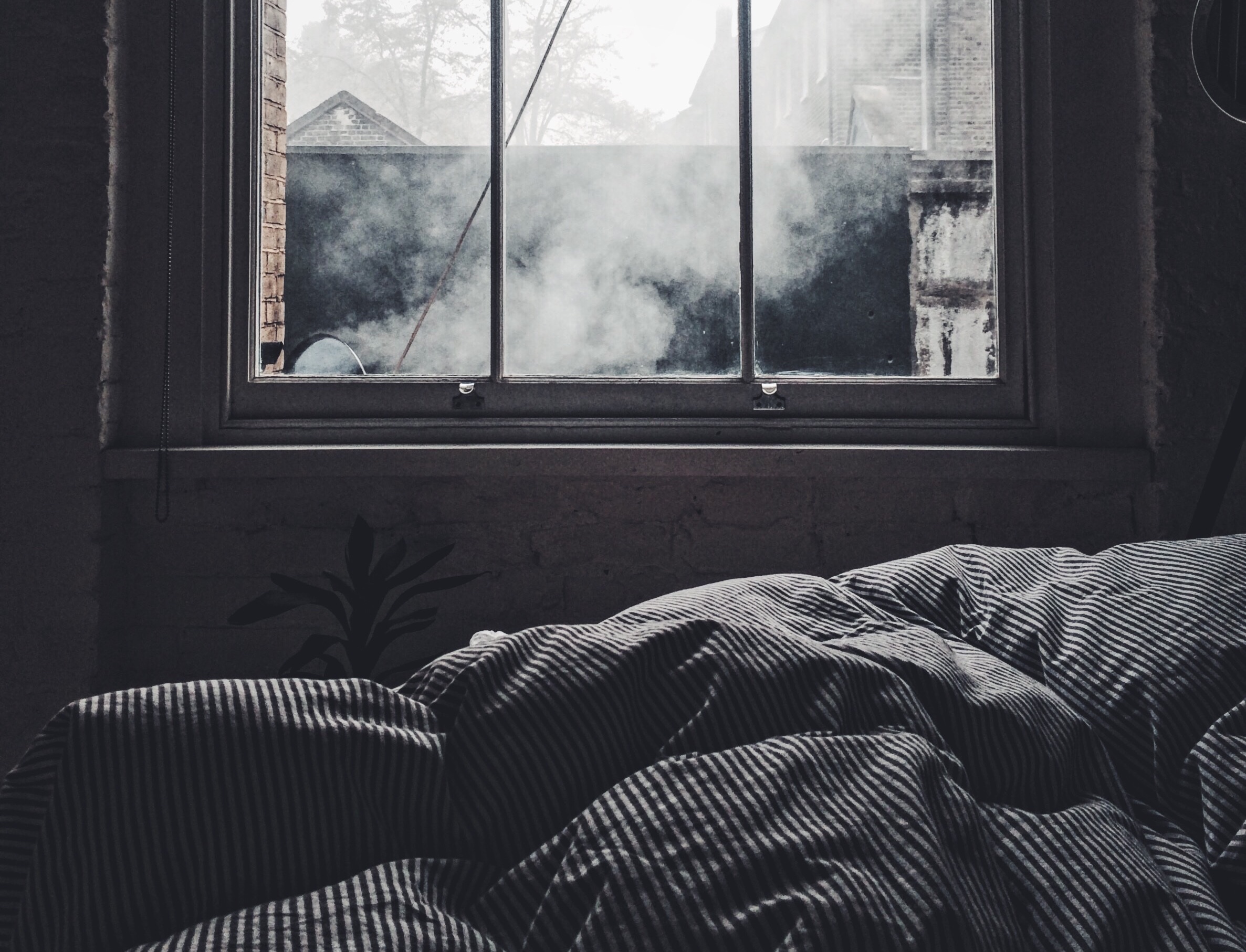 It's 7am. Why is it 7am again? Didn't you do 7am yesterday? What does 7am want? It keeps stalking you, always hitting you in the face with sunlight and responsibilities.  Well, today you can't be bothered. You grab your device of choice and hit "shuffle" on the music player. Then you throw the covers over your head and disappear into your own music-sheets-pillow-island. Look at that: 7am just disappeared and it's going to be a good day. This is the Inbox Jukebox:
The Nearly Deads – "My Evil Ways"
We wicked women invite you to sing about "My Evil Ways" with The Nearly Deads…
Can't get enough? You won't have to wait much longer for new music—the band's new EP, Revenge of The Nearly Deads, is due out May 26th!
—
Kilmanjaro – "40 (Without Her Love)"
We feel like we're in one of those hyper-stylized action movies like John Wick when we listen to "40 (Without Her Love)". Remember how he went gun-fu ruthless in the first movie? Now we're ready to kick some ass too—in all the right ways. After a week like this we needed a sonic upper for the weekend. Go ahead and ride high with Kilmanjaro.
—
Polar States – "Gold"
Sit back, relax, and let this sweet sound from across the oceans wash over you. Wrapped up in deliciously enticing melodies, the track from UK's Polar States contains a beautiful message that true wealth comes from the people you share your life with, not the money you make. It's something we all need to remember every once in a while, and what a refreshing way to be reminded.
—
Phoebe Hunt & the Gatherers – "Pink And Blue"
Was this week as LONG for y'all as it was for us? Yeah, we know. That's why it's nice to have Phoebe Hunt & The Gatherers folksy meditation "Pink and Blue". The inspiration is from India but the strings sing of Ireland—which means you can sit back and let "Pink and Blue" take you away. (Also, consider a bubble bath, we've got the bubbly.)
—
The Bandicoots – "Rocky Horror"
Watch carefully. Did you notice it? The Bandicoots have achieved the feeling of complete immersion in just one, long, smooth take. Their new video for "Rocky Horror" will have you whirling around the room in a neon glow, because tonight, you're the last kid at the dance but you refuse to go home, so let's dance but let's go slow…
—
Bed Legs – "Vicious"
This track enters the jukebox via our 'Portugal Invasion' team-up with Leaky Sync. We didn't know what to expect when we got this playlist from our music directors but damn, we can't stop listening. We may have helped earn these artists lots of extra coins on Spotify. "Vicious" by Bed Legs is a standout on a playlist full of standouts. "Vicious" is bluesy rock and it's relentless, we nodded our heads so hard we had to call in sick to work. Now it's your turn!
Hear the entire 'Portugal Invasion'
Look our for more music and interviews on idobi Anthm – May 1
Tags:
Bed Legs
,
Kilmanjaro
,
new music
,
Phoebe Hunt & the Gatherers
,
Polar States
,
The Bandicoots
,
The Nearly Deads