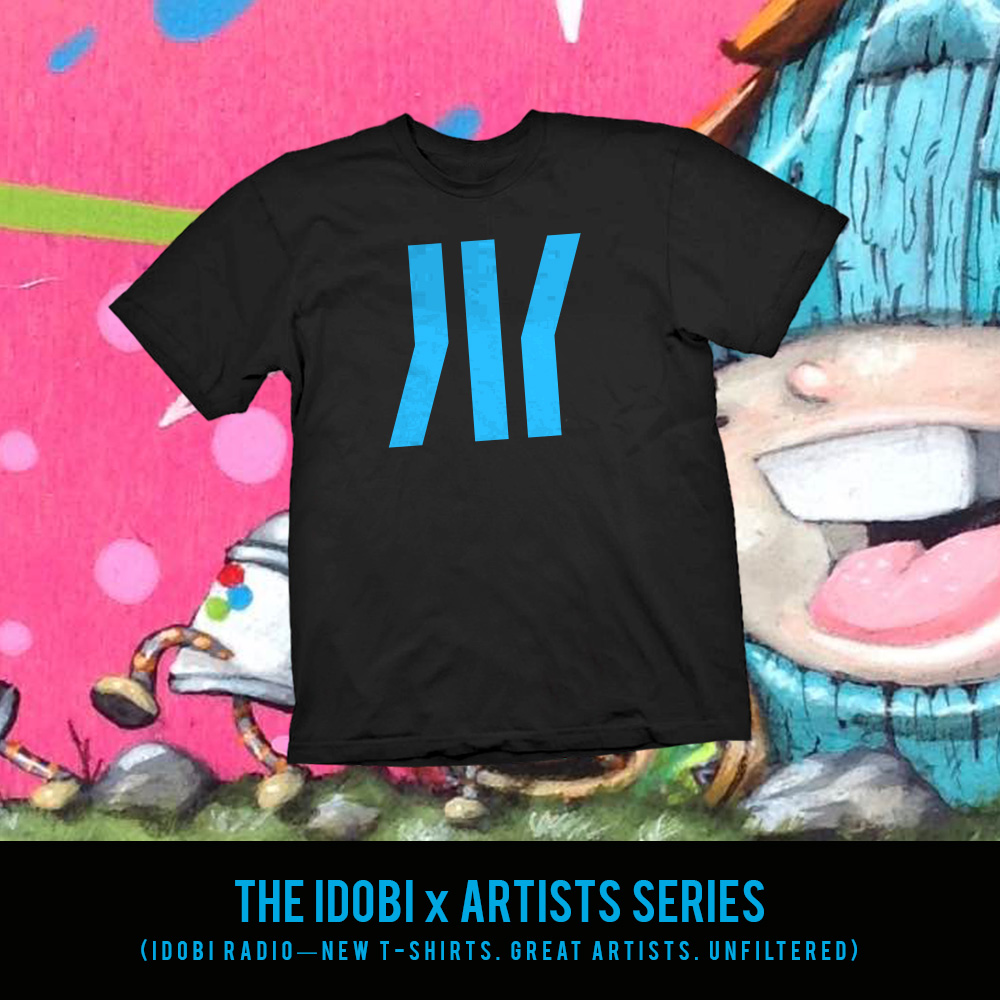 Take off your pants and jacket* because we've got a whole new look coming your way. idobi Radio is excited to announce the launch of the idobi x artists series of exclusive t-shirts, featuring original designs from some of our favorite visual artists. Inspired by music and fuelled by creativity, the first series of shirts will feature art from three diverse artists/illustrators (but we're not telling you who… yet). Sales start on April 6th at idobi's brand new webstore and each design will only be available for a limited time, so don't miss out–get your merch on!
We've got the music. They've got the art. Together we're unstoppable.
* Give Me One Good Reason why you don't understand this reference–please, go and Urban Dictionary that shit or listen to some Online Songs or else Tom Delonge will ask his alien friends to abduct you before you can buy these deliciously awesome t-shirts.
Tags:
idobi x artists