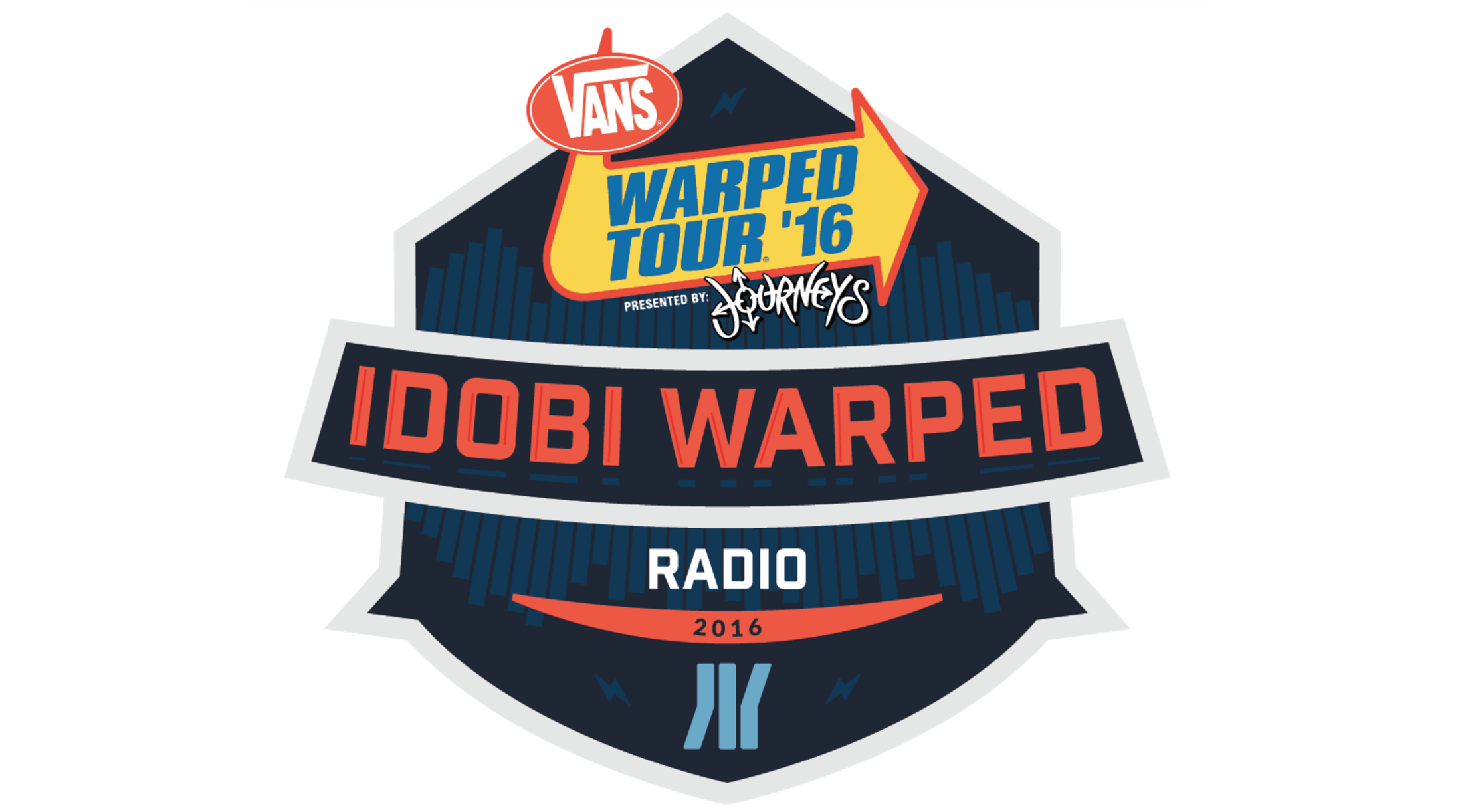 Los Angeles, CA – June 27, 2016 — For the third year running, idobi Radio and Vans Warped Tour have partnered to bring fans an exclusive all-access pass to the event of the summer. Newly named idobi Warped Radio (iWR) and dressed up with a tour patch inspired logo, iWR will take fans on a Warped Tour adventure featuring listener-centric coverage like Artist on Artist interviews, non-profit spotlights, and takeovers from fan favorite bands.
"I truly value our marketing partners and idobi is right at the top of the list."
– Kevin Lyman, CEO and founder of 4Fini
Previews for this year's tour are well underway, and feature some of the biggest names of pop-punk summer camp, such as We The Kings, Reel Big Fish, With Confidence, Emarosa, Crown The Empire, and more. Segments on idobi Warped Radio will include Warped Roots, Artist on Artist, Warped Wits, and Social Q&A.
Popular highlights from the first two years of iWR include: Hanging out with idobi Uprising band PVRIS in 2014 and again in 2015, just days before they got called up to the main stage [pictured above]. Last year, rocker Juliet Simms teamed up with Nissa Kikuyu, of Make-A-Wish® America, for an Artist on Artist interview that put stars in the eyes of everyone listening [pictured below]. idobi Warped Radio means fans get to follow Warped Tour all summer long and never miss any of the excitement.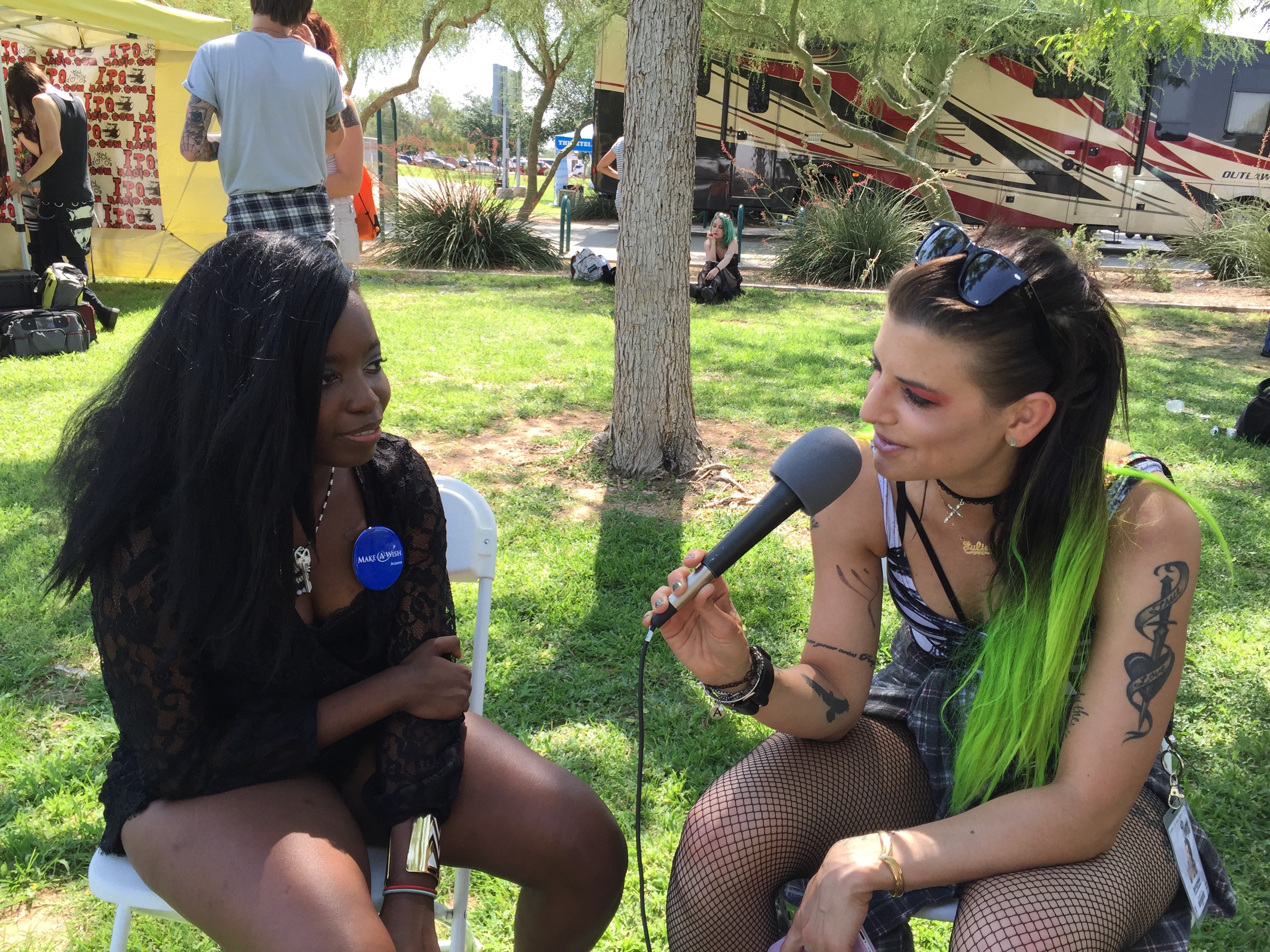 idobi Radio is the only place for all-access Warped coverage—fans won't need a wristband. idobi hosts Fish, Eleanor Grace, and Patrick Walford are on the guest list with 5.5M plus-ones invited to sessions with Good Charlotte, Sum 41, Sleeping With Sirens, Capsize, Every Time I Die, The Maine, the man himself, Kevin Lyman and many more. Listen to your Warped Tour four times a week on idobi Radio, starting June 27th.
Where: ido.bi/player
When: 6/27 – 8/14
Time: 4PM EST – Monday / Wednesday / Friday / Sunday
Stay updated on the idobi Warped Radio mini-site: https://idobi.com/warped
Tags:
idobi
,
idobi radio
,
idobi Warped Radio
,
iWR
,
vans warped tour