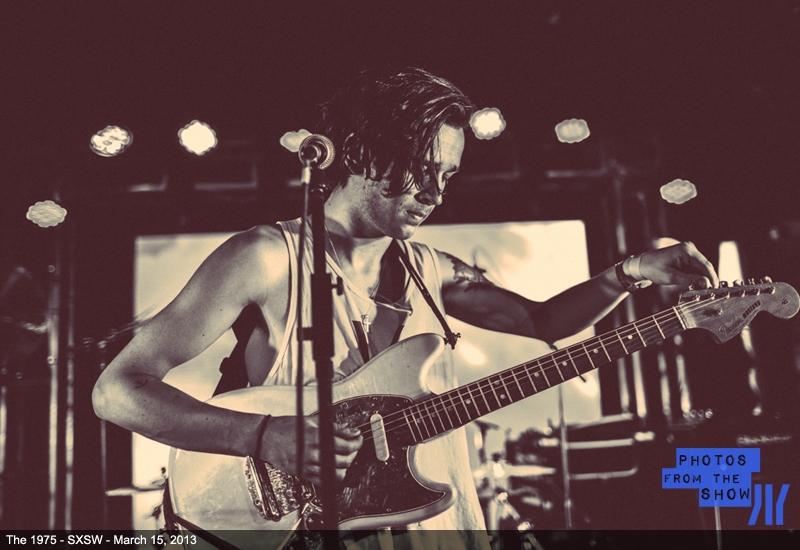 One of our favorite acts this past week in Austin, TX has been The 1975. Fronted by vocalist Matthew Healy and his haunting vocals, the rest of the band consists of indie-synth instrumentals, resulting in some of the catchiest tunes we've heard in a long time. The 1975 stayed busy during SXSW, playing 9 showcases during the week. The first of which was a showcase put together by Huw Stephens of BBC Radio 1, which featured a handful of up-and-coming UK artists such as Bastille, Lucy Rose, and Tall Ships.
The catchy 4-piece from Manchester, England certainly turned some heads during the week. We couldn't get enough, and managed to catch the band 4 times during the week. The band's catchy singles like "Chocolate," and "Sex," shined in their live performances. With 3 EP's under their belt – the last being released mere weeks ago – the group's future is undoubtedly bright, as they depart from SXSW for a number of US tour dates before returning home.
Keep an eye out for The 1975 this year as they continue to blast off. They've recently been announced for a number of huge festivals including Reading and Leeds, and their inclusion on these bills certainly doesn't hurt. We can't wait to see what's in store for these indie rockers.