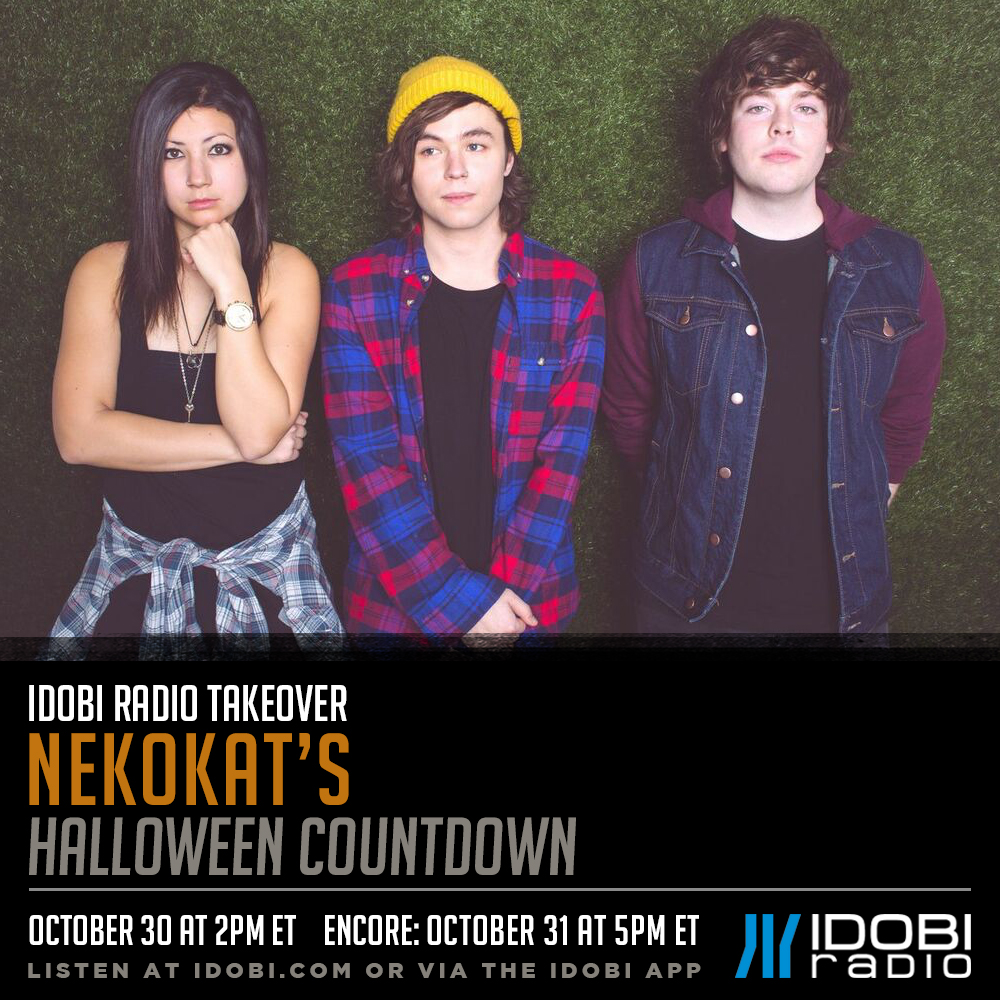 Boo! Tomorrow we'll be getting scared with NEKOKAT on idobi Radio at 2pm EST! Tune in to hear some scary stories, and some even scarier songs.
NEKOKAT is the newest project from Jess Bowen of The Summer Set, Jordan of The Ready Set, and Cameron Walker. Be sure to check out their music, and hang out with idobi Radio tomorrow at 2 pm EST, with an encore on Halloween at 5 pm EST, to be spooked! Check out their music here, and keep up with NEKOKAT on Twitter and Facebook!
Stream idobi Radio on your desktop!