idobi Radio Takeover – City Lights
Tune in tonight at 6PM ET as the band takes over the station!
By Alexa Gallo | December 9, 2013 at 1:12 PM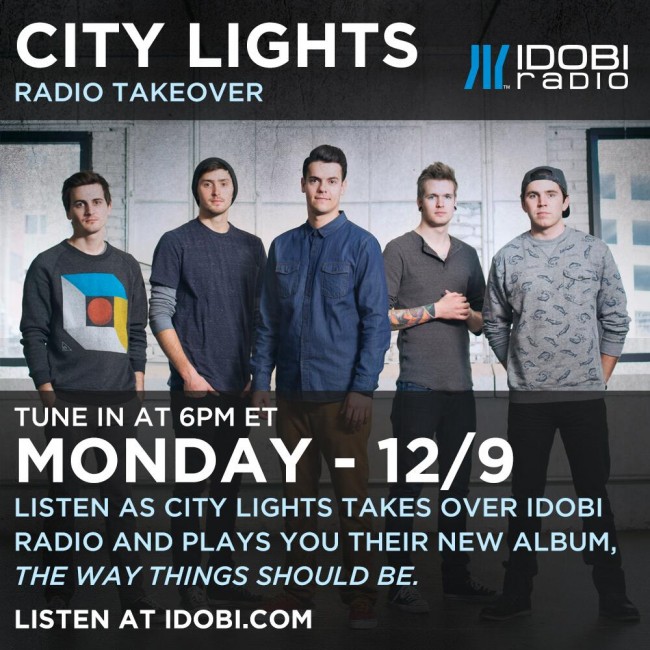 City Lights will be taking over idobi Radio tonight at 6PM ET. The band will be playing tracks from their new album The Way Things Should Be and discussing what went into making the album! The album is due out tomorrow through InVogue Records and can still be pre-ordered here now!
Get yourself ready for tonight by checking out the band's new music video for "See You At The Top."