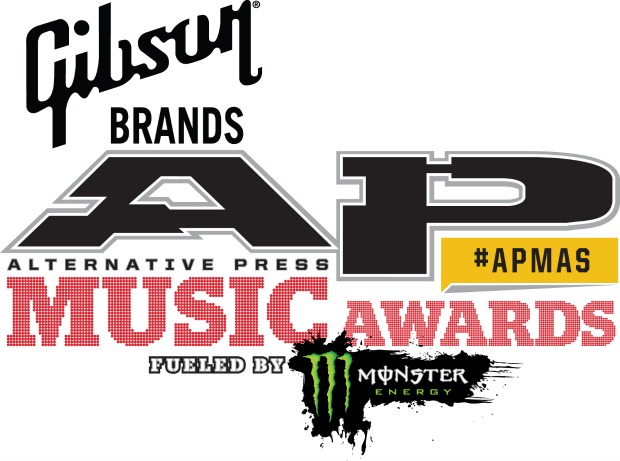 idobi Radio is excited to be the official radio station of the inaugural Gibson Brand AP MUSIC AWARDS – Fueled by Monster Energy Drink, taking place July 21st at The Rock and Roll Hall of Fame! We're giving you an inside look at the awards show leading up to the festivities–stay tuned for VIP ticket giveaways, a live broadcast from the red carpet, and special site content, all revving up to the APMAS idobi Radio Weekend, with performances, exclusive backstage interviews, and more!
The Awards feature an all-star lineup; Mark Hoppus will host an evening packed with live performances and special appearances, while Juliet Simms brings you the best from the red carpet. Artists like Fall Out Boy, The Misfits, All Time Low, Sleeping With Sirens, Brendon Urie of Panic! At The Disco, and many more will perform. Paramore, Laura Jane Grace, even Ice-T & Coco will make special appearances, and music fans should expect surprises throughout the night. The full list of nominations, performances, and appearances can be found at altpress.com/apmas.
Most importantly, this night is all about what the fans want – fourteen awards are being presented, including twelve fan-voted categories and two lifetime achievement awards for Joan Jett (AP Icon Award) and Billy Corgan (AP Vanguard Award). Fans can cast their votes at altpress.com/apmas_vote until July 15th!
Your award show. Your vote. Your night.
Tickets can be purchased at apmusicawards.frontgatetickets.com.
"We've got a golden ticket to the APMAS…" and it could be yours! Stay tuned to idobi Radio and idobi.com.
Tags:
All Time Low
,
Coco
,
Fall Out Boy
,
Ice-T
,
Juliet Simms
,
Laura Jane Grace
,
Mark Hoppus
,
Panic! At The Disco
,
Paramore
,
Sleeping With Sirens
,
The Misfits