"Hit Like A Girl" Premiered This Week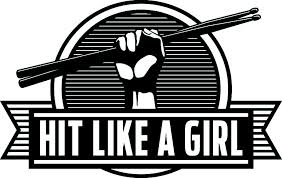 I'm in love with this idea. The "Hit Like A Girl" contest is meant to inspire female drummers who work their asses off and continue to banish certain ideals about girls in bands, and it's an all around awesome cause. In our scene, we obviously all know the lovely Jess Bowen as our go-to female drummer. She's majorly involved with this project, and in the new mini-documentary they released you get to see her involvement with an amazing cause and contest. Oh, and in case you needed another push to watch, Beyonce's drummer, Venzella Joy, is also a part of this. All hail Queen B and her team! You can watch the video on the Hit Like A Girl website!
The 1975 Managed to Break Us and Put Us Back Together In Two Days
And you thought Kim K. broke the Internet… Last week the PR and social media team behind the band The 1975 pulled one of the best stunts I've ever seen: they disappeared from our digital screen-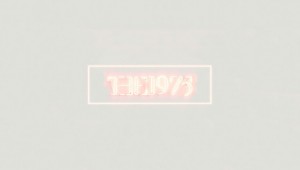 filled lives. Things actually seemed a bit glum for a while as Matty, their fearless leader, tweeted a very sad comic about endings and starting over that led the internet to believe this was it for the band with only one full-length album. It took about two days for them to re-emerge, pretty in pink and ready to take on the world. I give them major credit for pulling off a stunt of such magnitude, even if it only lasted less than 48 hours. They were like Santa's elves; not a peep about the gifts they're making for all of us sleeping peacefully through the night. And yeah, they announced a bunch of tour dates, too.
The Honda Civic Tour Has Taken Us All For A Ride
Well, the Honda Civic Tour is ascribing to a "DGAF" motto this year. They just announced this week that the previously announced "One Direction: On The Road Again Tour" is now the new Honda Civic Tour with openers Icona Pop. I'm going to take a step back and say that many will be angered by this, but I'm sitting back with a glass of wine and laughing at everyone in the business' lack of care about genres, popularity, and image anymore. I think this is a good thing. 1D will join the likes of Fall Out Boy, My Chem, Good Charlotte, New Found Glory, and more who have graced the stages of this tour, and I think it's a great way to say, "Look at what we can do," to everyone, ever.
Like Coca-Cola, The Supergroup NEKOKAT Is A Real Thing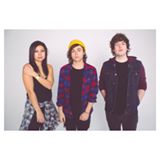 Jess Bowen (from The Summer Set), Jordan Witzigreuter, and Cameron Walker formed a supergroup called NEKOKAT (which apparently means "cat cat" so they've already won the Internet) and released a new song this week. It's highly addictive, I just can't get enough of it.  I can't express how awesome I think it is when a bunch of musicians in bands who are friends get together to make new music. Does Isles and Glaciers ring a bell people? My favorite jams usually involve collabs so I'm really  stoked on this. Listen to it, love it, be cat cats.
https://soundcloud.com/wearenekokat/gimme-a-break/s-AKMXJ
What's On My Mind This Week
Speaking of collabs… Last week I wrote about Fall Out Boy and 5SOS working together, and a lot of people on Twitter had an opinion about it. The opinions (although everyone is entitled to one) weren't very nice—nor did they come from a place of genuine dislike of the music. I'm a firm believer in waiting to judge music UNTIL IT IS RELEASED. Meaning, even if someone tours with the biggest boyband in the world (who I like anyway), I don't allow that to cloud my judgement of the music they put out. The 5SOS and 1D boys are both very talented, they didn't get where they are because they clean up nice. Look, a lot of what is going on right now (emo revival, achem) is because of FOB. If they want to work with the latest band that's broken in a huge way, I'm all for it. Let's see what the artistry of a legend combined with that of a newer very popular band brings us. When judgments are passed before music is released, it's a basic bias, and not a good one. Your job as a music fan is to allow yourself to listen to things without judgement of who created them (I mean short of people who do actual bad things, that's acceptable) and allow yourself to form an opinion based on the music. Keep your ears open, people.
Tags:
5sos
,
My Chemical Romance
,
One Direction
,
The 1975
,
The Summer Set