Hidden In Plain View will reunite for one night only to play a farewell show in Philadelphia. The band, who broke up in 2007, was prominent a feature on the Drive Thru Records roster releasing two albums on the label. The show will take place Saturday, September 7th at The Theater of Living Arts and tickets can be purchased here. A statement from the band can be read below.
It is with sincere excitement and pleasure to announce that after more than six years from our final show, Hidden In Plain View from New Jersey will reunite for one evening at The Theatre of Living Arts  in Philadelphia, PA on Saturday September 7, 2013. All five members of HIPV are on board and involved in bringing on a production that we feel our fans truly deserve.  
We want to thank our closest friends and the parts of our original team that are working faithfully to help make this reunion a living sonic reality. Stay tuned for more updates and information from the band in the coming days. For the most accurate and up-to-date info visit us on Facebook and Twitter (@HIPVnj).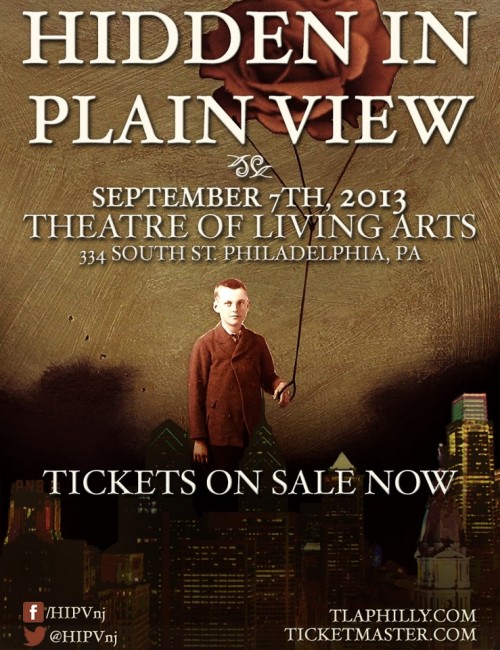 Tags:
Hidden In Plain View