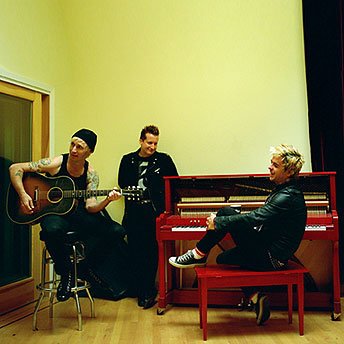 Green Day's "21st Century Breakdown"– the band's eighth studio record and first since 2004's Grammy-winning "American Idiot" – has a firm release date: May 15.
While Tuesday is the traditional release day for albums in the U.S., the band is following the lead of labelmates Metallica and dropping its album worldwide on a Friday. First single "Know Your Enemy" will hit idobi Radio and digital retailers in April.
"'American Idiot' marked a really high bar for us," Green Day frontman Billie Joe Armstrong tells Rolling Stone. "It's easy to go, 'OK, we can just write a collection of songs.' But there was something about trying to keep going for it."
The 16-track album is broken into three acts – Heroes and Cons, Charlatans and Saints, and Horseshoes and Handgrenades – and ranges from garage rock to Queen-style grandeur. The band plans to perform the whole album, featuring three exhausting acts, on a world tour this summer.