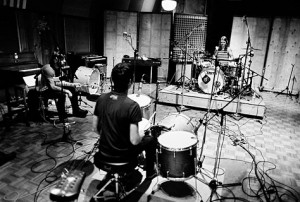 Former Norma Jean drummer Daniel Davidson has been announced as Aaron Gillespie's replacement in Underoath. Davidson was one of Norma Jean's founding members but left the band in 2007 after recording its third album Redeemer.
Underoath will enter the studio with Davidson on May 24. They will be working on the followup to 2008's Lost In The Sound of Separation with producers Matt Goldman and Jeremy SH Griffin. The band hopes to release the album by late 2010. Davidson will begin his first tour with Underoath when the annual Cool Tour kicks off July 12.
Gillespie announced his departure from Underoath in early April. He was the band's last remaining founding member.
Tags:
Norma Jean
,
Underoath