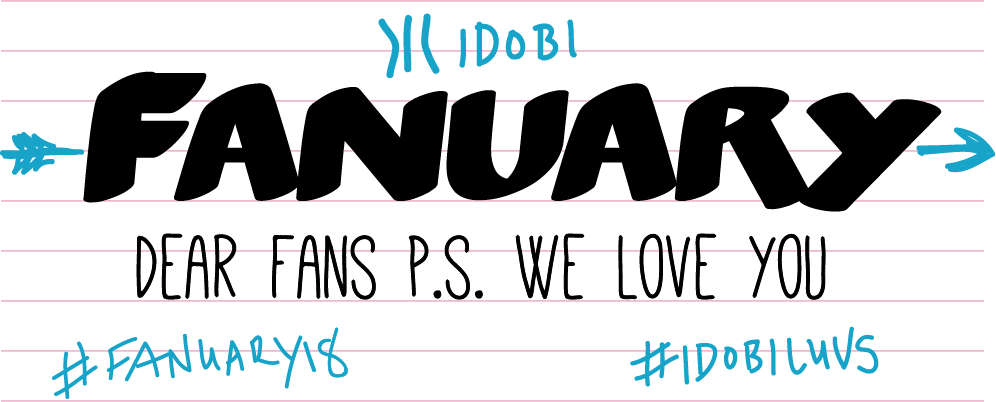 Who still needs a Valentine? You know idobi Radio's got your back. We've got so much love to give to the bands and fans that make the music world go 'round, we're bringing Fanuary back to the world wide web.
For the rest of February, we're gonna be giving you way better valentines than any card you got in elementary school. Think messages from your favorite bands on our airwaves, videos from your favorite music people, and special features about you—yes, you, the beloved idobi fan.
Stay tuned into ido.bi/player, and keep an eye out here on idobi.com for all sorts of Fanuary fun from Kevin Lyman, The Maine, State Champs and more!
Pssst: Make sure you're watching for more of our Top Secret Fan Files, too—you might just have your own.
Tags:
Fanuary
,
Kevin Lyman
,
State Champs
,
The Maine
,
Top Secret Fan Files