Dora Is Good Fun With Bad Hair And Jokes For Everyone.
By Sarah Madden | July 9, 2019 at 12:15 PM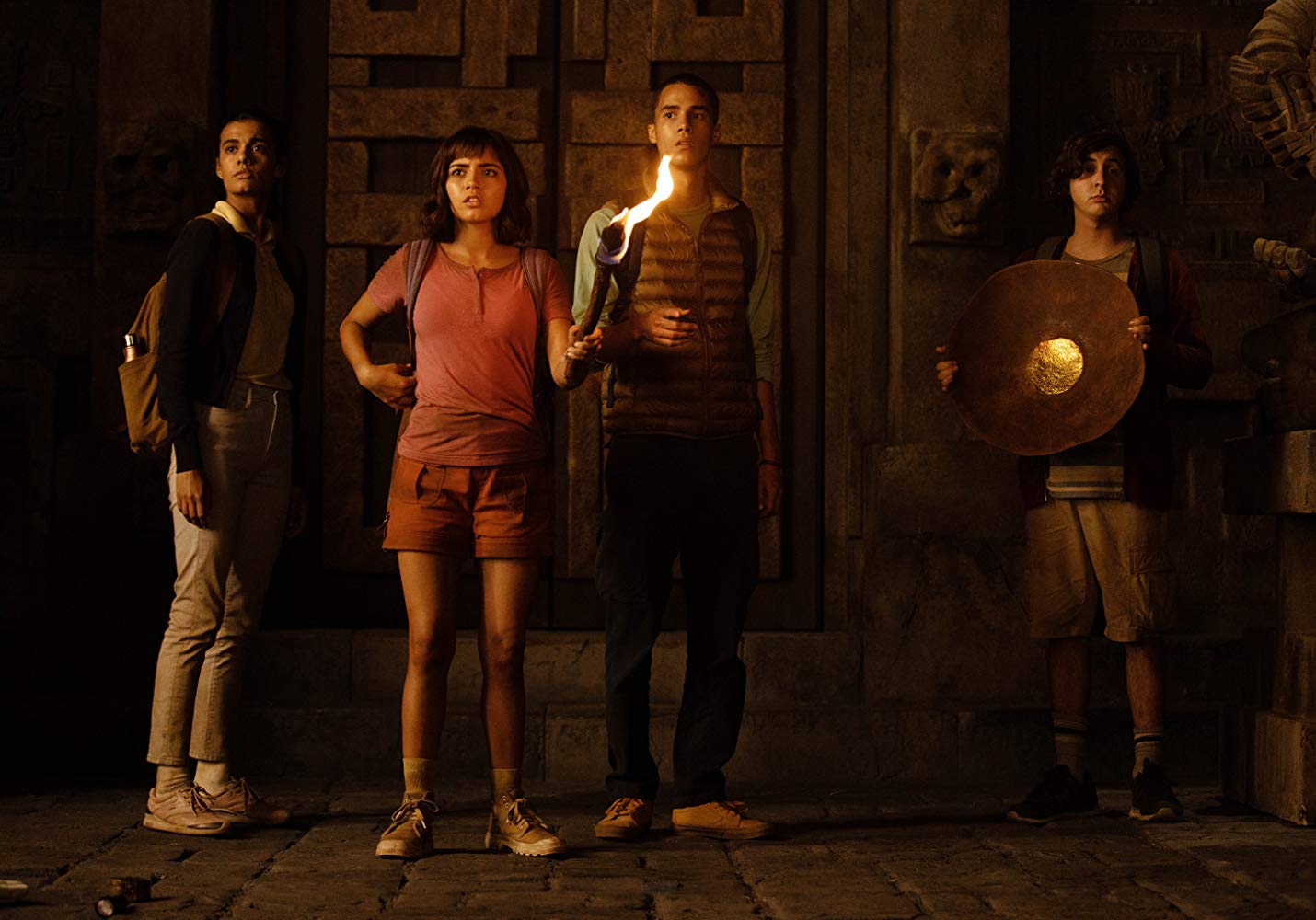 Since live-action versions of popular cartoons are the thing that's happening now Nickelodeon has joined the party. Dora and the Lost City of Gold wasn't just made for those of us who were raised with the animated tv show. The trailer looks like it will be good fun for everyone. The movie follows Dora (Isabela Moner) who grew up in the "perfectly safe" jungle with her parents (Michael Peña and Eva Longoria). Teenage Dora enters high school with her cousin Diego (Jeff Wahlberg) and together with her best friend Boots (voiced by Danny Trejo) and schoolmates, they go on a wild adventure to save her parents and solve a mystery. Fun is poked at how Dora looks at the audience in the cartoon and the lovely Isabela Moner sports Dora's signature bad hair-backpack combo. We catch a glimpse of Swiper (voiced by Benicio Del Toro) and a new stranger from the jungle. There's quicksand, which is sometimes lacking in current adventure stories, and fart jokes. Looks like the writing team knew what would be a fun joke and what to leave out – the map song,  they better have left out the map song. Dora and the Lost City of Gold, in theaters August 9, should be nostalgic for some and just a good time for the rest of us.