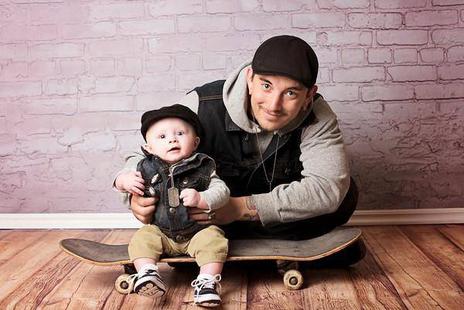 Close Grip vocalist Brad Hancock was tragically shot and killed outside the music venue The Core in Salt Lake City Saturday night.
Hancock allegedly  interrupted a fight between his younger brother and  Quincy Earl Lawson, an attendee at the show. Hancock moved the argument outside, where it escalated and resulted in Lawson shooting Hancock several times and injuring a bystander.
The Salt Lake Tribune reported that Lawson has been arrested under suspicion of homicide.
Read the band's statement below.
"As many of you have heard, our vocalist Brad was shot and killed outside of our show last night. This is very hard for us as he was not only an amazing vocalist, but an even more amazing friend. We wanna say thanks to everyone who came to any of our shows, checked out or music, and put us on shows. Brad really put his heart and soul into this band, as well as the rest of. Thanks for the support throughout the past year. Here is a link for donations for his family. Every penny helps. Rest in Power Brad. You won't be forgotten."
A Go Fund Me has been set up for Hancock's fiancé and 1-year-old son.
Tags:
Close Grip