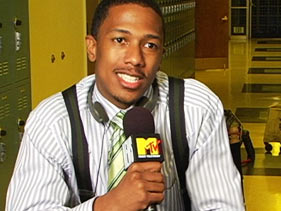 Mariah Carey told "Today" and her Twitter followers that she thought she "let everybody down" when her voice cracked when she sang "I'll Be There" at Michael Jackson's memorial. But Nick Cannon did not think his wife had anything to apologize for, saying that her performance was "all about the emotion."
"To be able to see [the memorial for] not only someone who influenced music and the world, but someone who was a close friend, to have to sit there and perform, it's just a little tough," he said Wednesday.
Cannon also noted that Carey was not the only performer who got emotional during the tributes to the late King of Pop.
"It's tough on anybody," he said. "We've seen all the performances, and everybody was emotional, so I think she was just trying to say she had a human moment and that was one of those things. It wasn't about the entertainment. It was about just having that moment."
The "America's Got Talent" host said he felt that Tuesday's performances were all equally touching, and that none stood out above the rest.
"It was one of those things where it was raw emotion in the entire place. Nobody was up there faking," he said. "Nobody was up there trying to showboat or make it about them. Everybody had a magical moment."
Cannon said he was also moved by how the Staples Center that day was "packed, but it was still silent. It was one of those things where everybody was there to pay respects to the greatest entertainer that ever lived."