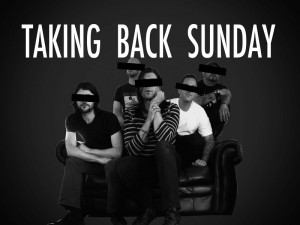 Speculation is building that Taking Back Sunday may be returning to the lineup with which its 2002 debut Tell All Your Friends was recorded.
The band's Web site, www.takingbacksunday.com, now features a promo shot of the band with original guitarist/vocalist John Nolan and bassist Shaun Cooper. Nolan and Cooper left the band in 2003 after a highly publicized falling out with their bandmates, the cause of which was never revealed.
This change to the Web site comes on the heels of current Taking Back Sunday guitarist/vocalist Matt Fazzi and bassist Matt Rubano announcing their departures from the band. In addition to this, Straylight Run, which Nolan and Cooper formed after leaving Taking Back Sunday, recently announced it was going on an indefinite hiatus.
Tags:
Straylight Run
,
Taking Back Sunday