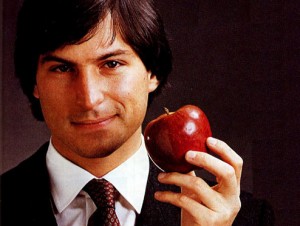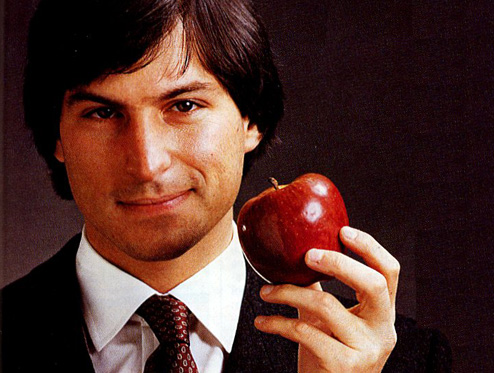 Apple co-founder and former  CEO  Steve Jobs  died today, the company said in a statement.
"We are deeply saddened to announce that Steve Jobs passed away today," the company said in its statement, released shortly after 4:30 p.m.
"Steve's brilliance, passion and energy were the source of countless innovations that enrich and improve all of our lives. The world is immeasurably better because of Steve. His greatest love was for his wife, Laurene, and his family. Our hearts go out to them and to all who were touched by his extraordinary gifts."
Apple didn't release details of Jobs' death, such as when he died or the cause.
In honor of its legedary founder, Apple remade its Web site, putting a picture of Jobs front and center on its home page. By clicking on the picture, users were greeted with a statement about him from the company.
"Apple has lost a visionary and creative genius and the world has lost an amazing human being," the Apple page said. "Those of us who have been fortunate enough to know and work with Steve have lost a dear friend and an inspiring mentor.
"Steve leaves behind a company that only he could have built, and his spirit will forever be the foundation of Apple."
Word of Jobs' death came less
than two months after Jobs stepped down as Apple's CEO. Citing his inability to continue to "meet the duties and expectations" of heading the Cupertino company, Jobs resigned that role on Aug. 24. Apple named Tim Cook, then the company's chief operating officer, as its new CEO and named Jobs its named chairman.Jobs' resignation followed a medical leave that began in mid-January. When he announced the leave, his third since 2004, he left its duration open-ended, raising speculation about
his long-term health.Jobs took a six-month leave in 2009, during which he underwent a liver transplant. He he also took a brief leave in 2004, during which he underwent a successful surgery for a rare, treatable form of pancreatic cancer.
Despite his ongoing health problems, Jobs did make occasional public appearances. He was on-hand last year to unveil the original iPad, and this past summer he showed up at a Cupertino City Council meeting to present his plans for a new Apple campus.
Cook, who handled day-to-day operations of the company while Jobs was on leave in 2009, had impressed analysts. And during that time Apple released the wildly successful iPhone 3GS, while the iPad was under development.
Even as Apple's stock soared along with a nonstop parade of hits from its product pipeline, a phenomenal business story that saw the company grow into the most valuable tech firm on the planet, worries mounted over Jobs' lingering health problems. And with each new medical leave, concerns mounted that Jobs' days as head of the company he co-founded in 1976 would soon be over. A recent report in Fortune magazine said that Jobs started thinking seriously about stepping down as CEO in late July, according to people close to him, because returning full time to Apple was increasingly doubtful.
"These people say that Jobs suffers ups and downs," the report said. "Some days he is able to hold meetings and weigh in on decisions. Some days he remains housebound and cancels appointments. While he could have chosen the status quo — remaining CEO, with Cook leading day-to-day operations — Jobs decided to take the next step in the transition."
In public sightings and tabloid photos, Jobs looked increasingly frail and gaunt, a condition complicated by the company's own obsession with secrecy around its leader. It was a troubling image, especially compared with the sort of youthful exuberance that Jobs had exuded for so many years. With the CEO's boyish all-in-one personality of product guru, gung-ho showman and salesman extraordinaire, it was often hard to tell where the line between the man and his shimmering creations really lay.
Yet through it all, analysts as well as longtime colleagues insisted that Jobs had assembled a brilliant management team and that Apple, at least for the next three to five years, would remain on solid footing.
"The Apple culture is bigger than any one individual," Jobs' longtime friend and valley marketing pioneer Regis McKenna said recently. "There's a DNA in Apple that Steve helped nurture and it will carry on in the enthusiasm of the people he's put in place there.
"It was an enthusiasm that Steve always had," McKenna said. "He'd get really lost in a new product and he'd pause and say, 'Oh, that's so cool.' Even in the dark days, he once said to me 'I love what I'm doing and I want to keep doing it.'"