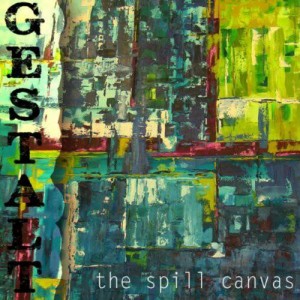 The Spill Canvas are doing it for themselves, releasing their new album Gestalt with the help of their fans through Kickstarter. With two years between their last album Formalities and Gestalt, The Spill Canvas used their time off wisely, emerging with some of their strongest material to date. As a band that's been around for a decade, they know how to put together a solid rock record ready to be put on repeat.
The Spill Canvas put their best foot forward, offering up a diverse album that was worth the wait. From memorable indie rock ballads like "My Vicinity" to unforgettable up-tempo tunes like " Firm Believer," Gestalt has all you need and more. "To: Chicago" has no trouble incorporating Hot Rod Circuit vocalist Andy Jackson into their sound. Not only does he match frontman Nick Thomas' spirit, the two also harmonize beautifully. "From: San Francisco" and "The Meds" bring a melodic, finely tuned texture to Gestalt while sultry rock songs "Chemicals" and "Mariana" keep up the clever, provocative wordplay The Spill Canvas have built themselves upon.
With "Whiskey Dream Kathleen" and "Sabotage Internal," The Spill Canvas offer up a slower side of the record. The former is more acoustic-oriented while the latter experiments with a trance-like sound. "Off a Cliff" and "Parallels and Money" feature some of Thomas' best vocal performances to date — he transcends genre, with more power and control than ever. The rest of the band is at the top of their game as well, proving with Gestalt that their time off was put to good use.
Independent and driven by the help of their fans, The Spill Canvas use their newfound freedom to explore their sound. Gestalt is a seamless record that hasn't left a musical stone unturned. They manage to make every song different without sounding inconsistent. Gestalt is the album every band wishes they could make.
Rating: 5/5