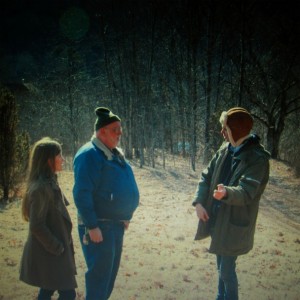 The Dirty Projectors' latest effort Swing Lo Magellan channels the band's trademark eclectic indie sound while offering more pop sensibility than their past material. Frontman, songwriter, and producer David Longstreth is well known in the indie rock world for his creation of dense instrumentals and complex arrangements, but Swing Lo Magellan blazes a new trail with a focus on simpler melodies and driving beats to hold up the sound.
The first three songs of the album are among the most memorable for their strong, percussive repetition and soaring vocal lines. Opening track "Offspring Are Blank" starts out like an ancient chant before breaking out into a powerful rock riff, waving back and forth between the two to make for an engaging opener. Similarly, "About to Die" and first single "Gun Has No Trigger" use authoritative drums with soul-infused vocal melodies to capture audience attention from the very beginning.
The middle of the album tends towards a more acoustically-focused angle, although the looping drum beats still exist under the gentle guitar and sliding vocals, heard in in "Swing Lo Magellan," "Just From Chevron" and "Impregnable Question." Despite being one of the shortest songs on the album, "Irresponsible Tune" ends the musical journey with peaceful, smoldering closure courtesy of Longstreth's crooning voice and honest lyrics.
Overall, Swing Lo Magellan demonstrates a different side of The Dirty Projectors for new fans to grasp while still remaining true to the sound that long-time fans have grown to love them for. The album is accessible and enjoyable without ever dipping too far into the mainstream, making it an instant indie rock favorite.
Rating: 4.5/5