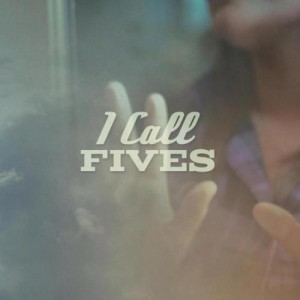 I Call Fives are one of those bands known for their high energy and impressive stage presence, but what really sets them apart is that even after introducing a new lead singer, they have continued to make a name for themselves in the pop punk music scene with their distinctive style and powerful lyrics. As the band told their fans earlier this year, they set forth to redefine their sound entirely with the release of their first full-length since the addition of new vocalist Jeff Todd. An impressive follow-up to the 4-track EP Someone That's Not You released earlier this year, the self-titled debut record truly establishes I Call Fives as one of the strongest up-and-coming bands in today's pop punk scene
The album's first two tracks, "Late Nights" and "Obvious," stand out for their distinct variance in style from one another, immediately showing off the band's range and diversity. While the opening track highlights I Call Fives' punk edge with the incorporation of screams and Todd's moments of shout-like singing, "Obvious" reflects the band's lighter side while still maintaining the high energy established in its predecessor.
As if the record isn't guaranteed to have won you over by now, the streak continues with "Backup Plan," the only song re-recorded after being released on Someone That's Not You. Although the expectations for this track were especially high since it was a favorite on the EP, it easily prevails as a top choice on this album as well. The song's layered vocals and cleaner mix only improve the already-addicting track, giving it a bigger sound that could easily be pictured being performed in front of a huge crowd. "Stuck in '03," "Wrong Things," and "Sleep Well" have a similar crowd-ready feel, seamlessly blending the band's harder roots with a pop punk edge for an unparalleled energy sure to get showgoers off their feet.
"Two Sides To Every Story" and "Regrets and Setbacks" stand out for their fast pace and high energy, making for respectable pop punk tracks without losing that "get up and dance" feel that echoes throughout the album. While not the strongest song on the record, closing track "All You've Got Left" shows off Todd's killer vocal range over guitar riffs that will be stuck in your head for days. Despite not being the strongest note to end things on, the track is still solid conclusion to a fantastic album that will leave listeners craving more.
I Call Fives' self-titled is an essential add to any pop punk fan's music library, building on the buzz they've already established while attracting the attention of some new fans along the way. An impressive successor to Someone That's Not You, this record will undoubtedly be a fan favorite and leave listeners eagerly awaiting what's next for the band.
Rating: 4.5/5