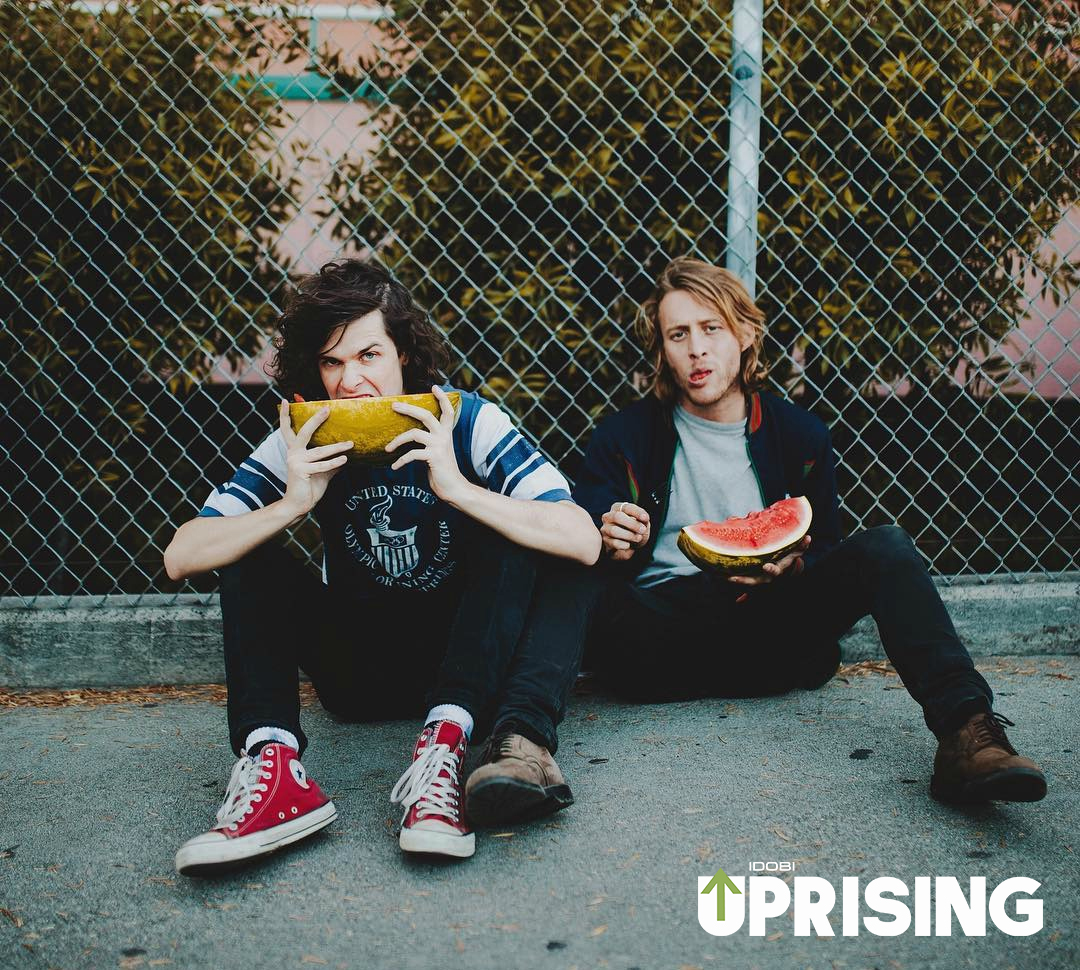 Credit: Myrah Sarwar
If you haven't heard of Coast Modern before, you'll soon be adding to them your list of favorite bands. As our latest idobi Uprising band, the duo will be here talking about their self-titled debut—the songs, the stories, and more—tomorrow, Friday July 28th, at 7pm ET. Pay attention, because these guys are about to become the sound of your summer (and probably your fall and winter too!).
---
"We know without magic, heaven would be hell."
Have you ever tried to capture the summer months in an album? I don't mean defining a "summer soundtrack" with all the songs you play obsessively from June to September. I mean putting together an album that breathes sunshine and cool nights at the beach, deep thoughts and the pleasant feeling of having the whole day wide open in front of you.
Well, if you haven't, don't worry because Coast Modern has you covered. The duo—Luke Atlas and Coleman Trapp—have been making music together for a couple of years, and now they're breaking into the indie pop scene with a breezy self-titled debut.
At first glance, eighteen songs seem daunting, especially for a debut, but bear in mind that they've already released a handful of tracks as singles—the worshipful ode to a loved one, "Guru"; the playful, pseudo-reggae "Pockets Full of No"; the slightly more angsty "Hollow Life"; and more—and there are a couple of instrumental interludes that last less than forty seconds. The rest of the track list is made up of songs (none of them more than four minutes long), dedicated to bringing us laid-back Californian vibes and tongue-in-cheek lyrics.
It can be hard to take Coast Modern seriously when one of their songs is called "Tiny Umbrella", while another suggests a girl has a body as "hot as lava" (this particular song, "Pogs & Slammers", references a game that you'll really only understand if you'd been a kid in the mid-nineties) and it's as ridiculous as it is catchy. Coast Modern is going with the flow, playing with genres and switching effortlessly from island-style drums to electric guitars, while still making music that's meaningful to them—even if it's just capturing a feeling "of emotion that [they] just can't describe" ("Comb My Hair"). Most of the tracks are carefree and fun, but there are slower offerings—"Wild at Heart" and the closer, "Frost"—that bring a touch of introspection to the otherwise easy-going album.
It might be tempting to compare Coast Modern to that other dynamic duo, twenty one pilots, but apart from a fondness for reggae, they're really not the same at all. Coast Modern's debut is vibrant indie pop, inspired by everyone from The Beach Boys and The Beatles to Led Zeppelin and Weezer, and they manage to bring the summer to our headphones, no matter what the weather looks like outside.
Buy It, Stream It, or Skip It? Buy it! Coast Modern's debut is the musical equivalent of the summer, and you'll be happy to break it out months from now when there's snow on the ground and you're missing the beach.