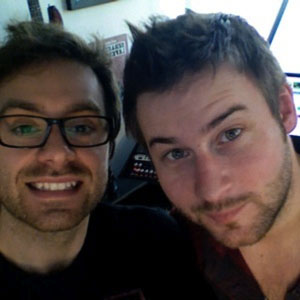 It's a sad day. I'm posting the last Man of the Hour podcast on idobi Radio. Thanks Patrick and Seb for six great seasons (and thanks for making me clear 'NSync for your final podcast).
The final podcast is up on iTunes now. You can still catch Man Of The Hour every Sunday night on Virgin Radio Montreal at 9pm EST.
If you haven't already done so, pick up Seb's EP. (You guys know he has a solo project, right?)
You can also watch Patrick's interviews on MusiquePlus.
Be sure to catch Simple Plan this summer on The Bamboozle Roadshow, and look for their new album later this year.
Now I'm off to find someone else to make the next Internet radio god.
Tom
Tags:
Man of the Hour
,
MusiquePlus
,
Patrick Langlois
,
Sébastien Lefebvre
,
Simple Plan