Tune in tonight to check out Josh's favorite songs from high school and middle school.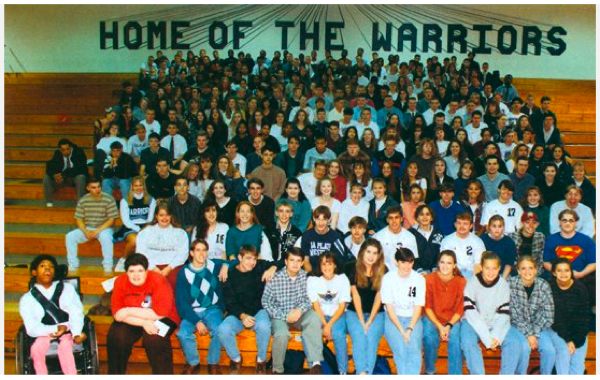 No matter what your day was like – you come home, put on some headphones, and withdraw to the music. It helps you. Shapes you. Defines you.
It says all the things you are thinking but can't verbalize. Music is your escape – helping you cope. If you're in school and you're having a hard time, it's hard to imagine that things will get better.
But the truth is that things will get better. One day you will graduate and go on to do incredible things. Wonderful things. Things you can't even imagine now.
And you will be glad that your life didn't peak in high school.
First Person with Josh Madden airs every Thursday night at 8pm EST, only on idobi Radio.
About Josh Madden
Josh Madden use to be an awkward high school student. Now he's a Music Producer, Remixer, and DJ; Co-Founder of  DCMA COLLECTIVEclothing line with brothers Benji and Joel; stylist for artists such as Good Charlotte, NYLE, Pierce Brosnan, Metro Station, White Tie Affair as well as for KANGOL, BEN SHERMAN, and HOUSE OF CASSETTE clothing lines; and a writer for  nylon.com &  evilmonito.com. Josh has been featured in magazines such as PEOPLE, NYLON, TIME OUT, SPIN, PAPER, & STATUS.