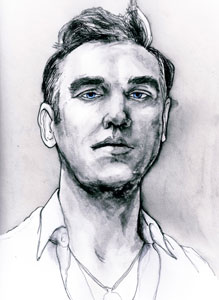 Tonight's First Person with Josh Madden has a decidedly DC-MD-VA flavor. Tune in tonight to discover some great new music at 8pm EST.
Josh will also be answering some emails.
In case you missed it, Josh got some nice shoutouts from Christian Siriano and Paul Iacono (Hard Times of RJ Berger) from the 2010 MTV Movie Awards.
About Josh Madden
Josh Madden is a Music Producer, Remixer, and DJ; Co-Founder of DCMA COLLECTIVE clothing line with brothers Benji and Joel; stylist for artists such as Good Charlotte, NYLE, Pierce Brosnan, Metro Station, White Tie Affair as well as for KANGOL, BEN SHERMAN, and HOUSE OF CASSETTE clothing lines; and a writer for nylon.com & evilmonito.com. Josh has been featured in magazines such as PEOPLE, NYLON, TIME OUT, SPIN, PAPER, & STATUS.
Tags:
Benji Ferree
,
Casper Bangs
,
Christian Siriano
,
Cults
,
Danny Roberts
,
Dinosaur Feathers
,
Dum Dum Girls
,
Freelance Whales
,
French Miami
,
J Roddy
,
Josh Madden
,
Miniature Tigers
,
Moring Benders
,
Morrissey
,
Oberhofer
,
Paul Iacono
,
Surf City
,
Surfer Blood
,
The Soft Pack
,
The Virgins