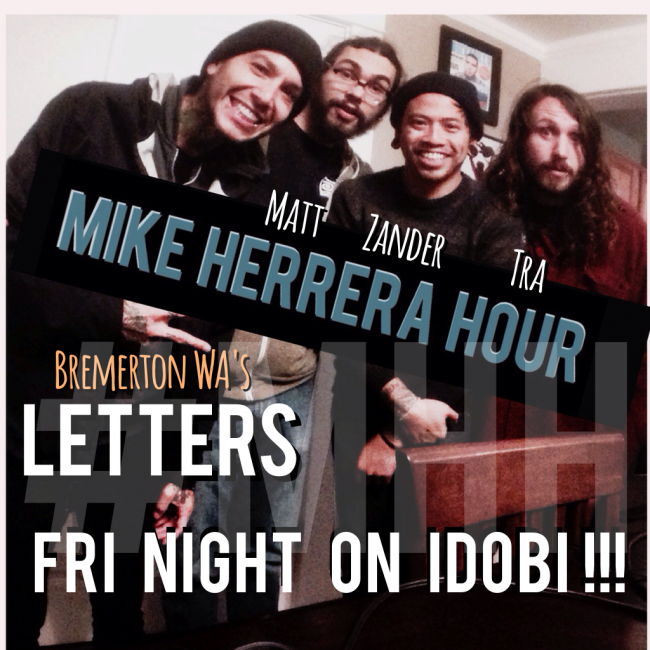 Zander, Tra and Matt from the Bremerton band, Letters join the show. They just got back from a west coast tour and share personal shutdown stories, road stories, and more!
Follow Letters on Twitter: @lettersmen and like them on Facebook.
Thanks for listening! @mikeherreraTD #MHH
If you're interested in booking Mike for a house show, please contact him on Twitter!
---
 The Mike Herrera Hour – every Friday 8pm EST/ 5pm PST here on Idobi.com.
Full Podcast | MERCH | MUSIC | Press | Monkey Trench Studios | YouTube | Twitter | Facebook
---
Tags:
The Mike Herrera Hour