Effective at midnight on April 1st, 2014, idobi Radio will officially become a proud member of the Telemundo family, making the internet station a division of NBCUniversal, Inc. Telemundo inked the deal with idobi Network for $8.6 million, including an option to develop a reality series based on idobi's day-to-day operations.
This strategic acquisition is designed to serve the growing Latin-American population. Some experts predict that by the year 2035 95% of all Americans will be bilingual, with Spanish being the nation's main language. In a move to capitalize on this ever-growing market, idobi Radio will become the world's first bilingual pop-punk radio station, broadcasting in both English and Spanish.
A sample of the new idobi Radio lineup: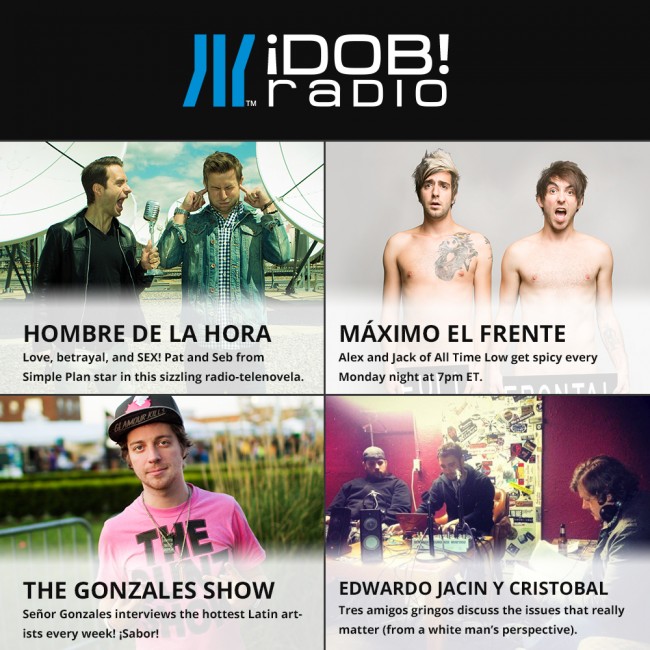 Telemundo executives and idobi Radio management plan to launch a campaign inviting all current idobi Radio listeners to download the Duolino app for their iOS device. Both companies hope their audience will begin learning Spanish and continue listening to idobi's lineup of "New music–Unfiltered" uninterrupted.