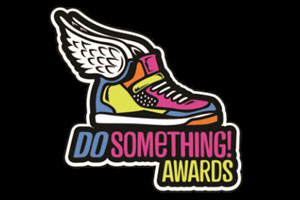 Catch the Do Something Awards Red Carpet Live on VH1 Sunday night, beginning at 7pm EST.
Our very own Mr. Law School – Sam E. Goldberg  – will be scoping the Red Carpet to bring you interviews with some of the hot stars in attendance as well as the nominees who are rocking to make our world a better place.
Also, be sure to tune in to the Awards Show on VH1 on August 18 @ 9pm EST.
About DoSomething.org
DoSomething.org is one of the largest organizations in the U.S. that helps young people rock causes they care about. A driving force in creating a culture of volunteerism, DoSomething.org is on track to activate two million young people in 2011. By leveraging the web, television, mobile, and pop culture, DoSomething.org inspires, empowers and celebrates a generation of doers: young people (25 and under) who recognize the need to do something, believe in their ability to get it done, and then take action.
Tags:
Demi Lovato
,
Foster The People
,
Jane Lynch
,
Justin Bieber
,
OneRepublic
,
Tony Hawk