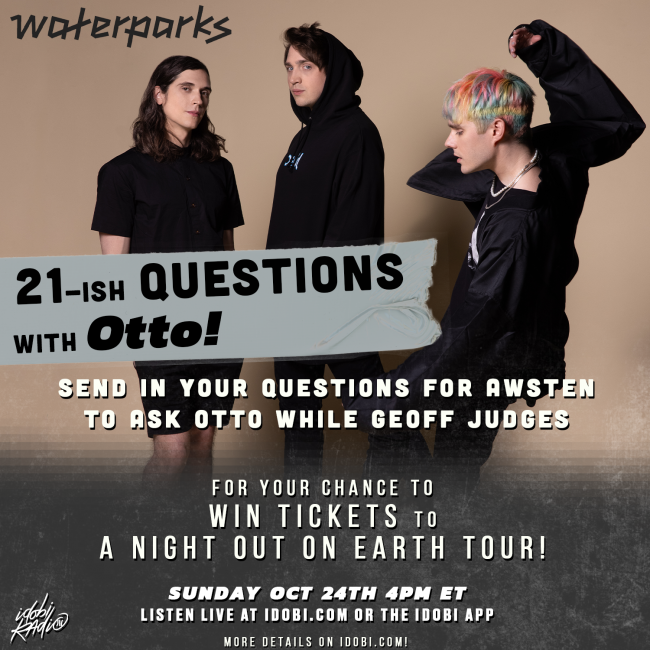 Sunday (October 24th) at 4PM ET, Otto, Awsten, and Geoff of Waterparks are going LIVE on idobi Radio to ask Otto 21ish questions that YOU come up with. It's 21-ish Questions with Otto on idobi Radio!
Time to ask away in the form below. If your question is read live on-air, it's your chance to win a pair of tickets to a Waterparks tour stop of your choice. *
And don't forget to listen LIVE this Sunday October 24th at 4p ET / 1p PT – ido.bi/player.
a Rafflecopter giveaway
**sold out cities are not eligible