This week: Bee and PuppyCat, Tell Me Lies, Chef's Table: Pizza, Ink Master, Cars on the Road, Wedding Season, Obi-Wan Kenobi: A Jedi's Return, Cobra Kai, Central Park
Bee and PuppyCat
"Lazy in Space"
Tues Sept 6
On Netflix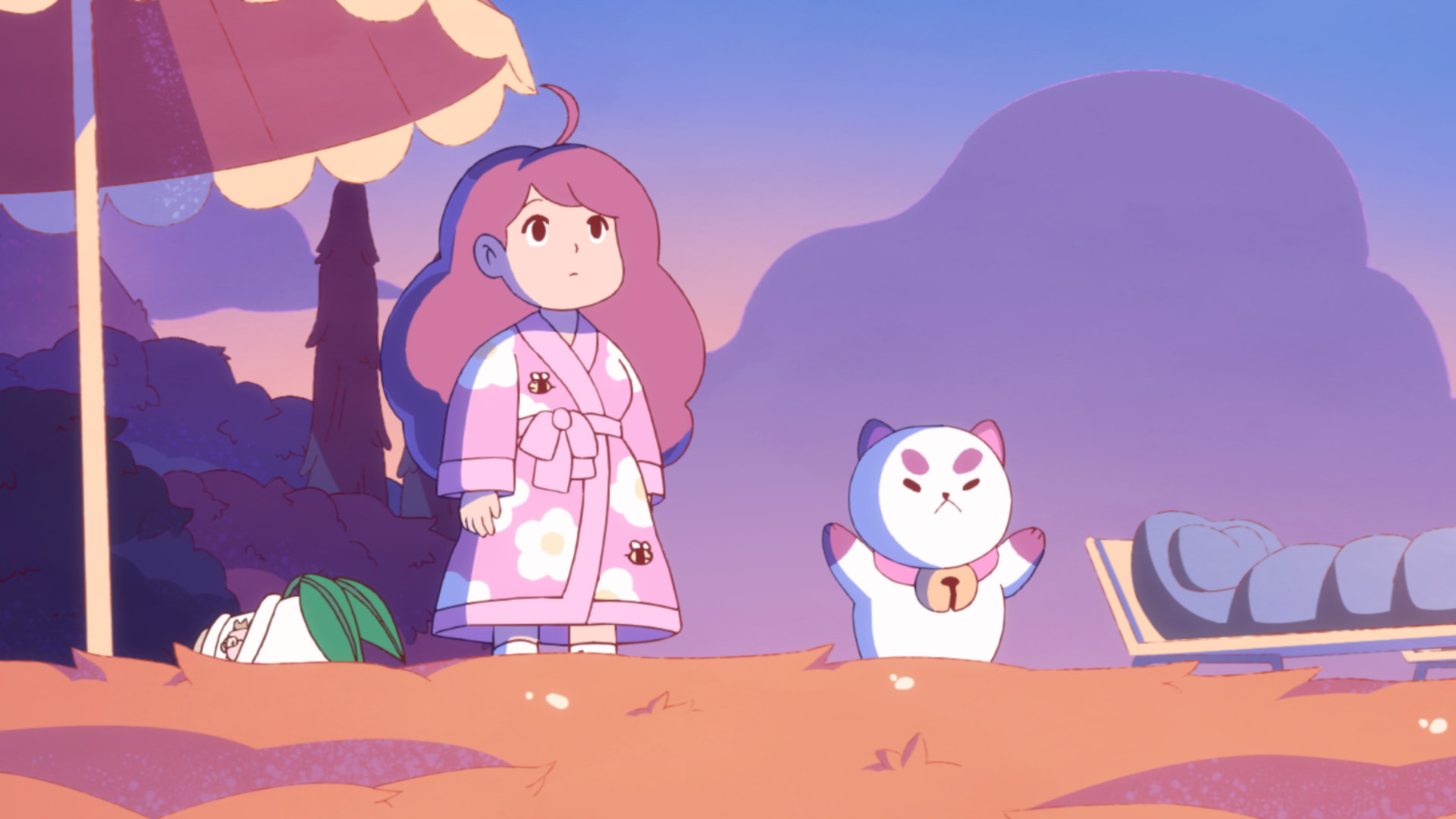 We can't tell you when the legend of Bee and PuppyCat started, some found it on YouTube, some contributed to the Kickstarter, and others were ensorcelled into its world by Temp-bot. Whatever your method, whether you've seen it or only heard about it, you have somehow waited YEARS and more YEARS for this soothing toon series about a magical girl and her cat-dog-outlaw friend—who work odd jobs throughout the galaxy to pay for rent and goodies they can throw into the toilet. Yup. Created by Natasha Allegri the new "Lazy In Space" season retells some of our favorite moments with fresh animation, new characters, and a more expansive backstory. BUT if you've never visited this nonsensical yet thoroughly relatable world you'll be happy to giggle at the heart-warming ridiculousness that confirms that maybe your attempts at adulting aren't a total fail. Watch it because you must. (by Sherin Nicole)
Watch Bee and PuppyCat on Netflix now!
From Netflix:
On a charming magical island, the impulsive Bee and her furry pal get up to all sorts of adventures while working for an intergalactic temp agency.

Tell Me Lies
Season 1
Wed Sept 7
On Hulu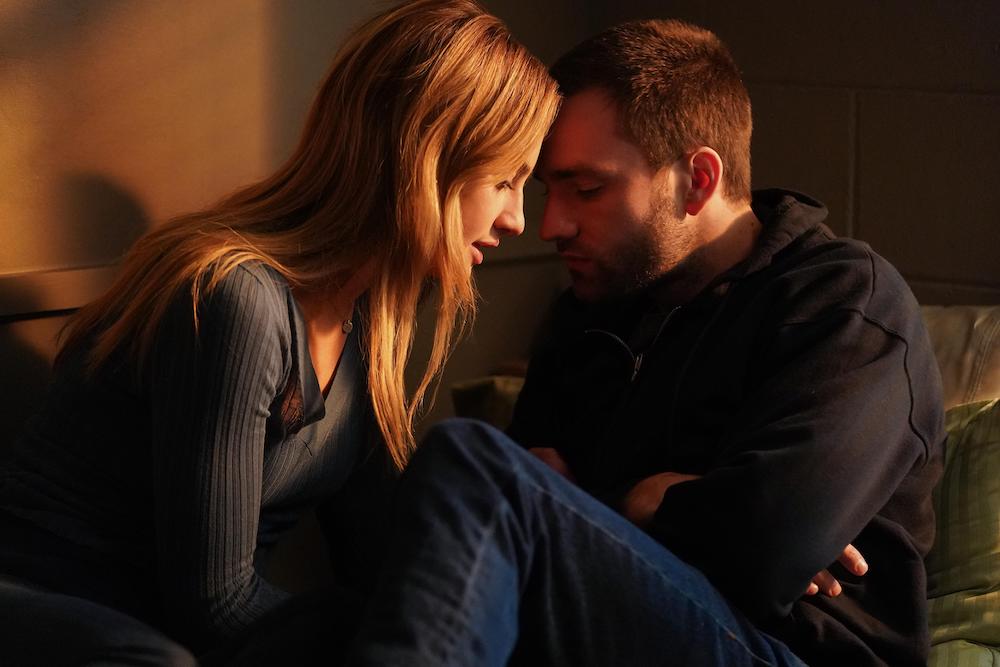 What if a Taylor Swift song was turned into a TV series? Based on the novel of the same name by Carola Lovering, Tell Me Lies is the story of a twisted, toxic relationship that pulls in its lovers Lucy (Grace Van Patten) and Stephen (Jackson White) as they grow from lost college students into even messier adults. Told from their alternating viewpoints, you begin to see they are twin flames but also so bad for each other. Stephen is manipulative, obsessed with getting what he wants, with a dark past he's running from—in other words, a total f#$kboi. Lucy is wrapped up in her own childhood trauma and cut off from the world around her, latching onto Stephen instead of looking at her own actions. You won't find yourself cheering for either lead, even as the layers of their lives slowly unravel.
It's easy to see why Lucy and Stephen are drawn together but you'll find yourself wanting to shake them, tell them it's time to move on, and probably take them to therapy. It's frustrating because you'll remember the ache of that first love that was so bad it felt good (or from watching your friends repeatedly go back for another taste of it). Tell Me Lies is a steamy drama with enough mystery to keep you hitting "Next Episode." Even if it doesn't quite pay off—just like that relationship you've built up in your head to be better than it ever was.
Stream Tell Me Lies on Hulu tomorrow.
From Hulu:
"Tell Me Lies" follows a tumultuous but intoxicating relationship as it unfolds over the course of 8 years. When Lucy Albright (Grace Van Patten) and Stephen DeMarco (Jackson White) meet at college, they are at that formative age when seemingly mundane choices lead the way to irrevocable consequences. Although their relationship begins like any typical campus romance, they quickly fall into an addictive entanglement that will permanently alter not only their lives, but the lives of everyone around them.
–
Chef's Table: Pizza
Season 1
Wed Sept 7
On Netflix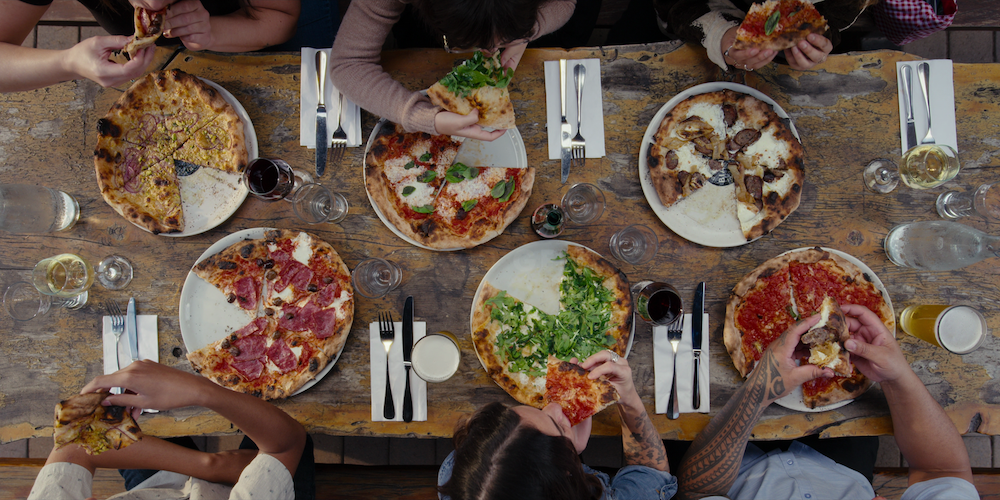 We can sit and argue about the best kinds of pizza and the best methods to make it but we can all agree: Pizza is a top-tier food. The dish can be served by the slice or delivered to your door, dressed up for high-end restaurants, or it can be your family's beloved secret recipe. The possibilities are endless; pizza encourages creativity and culture from all around the world. Chef's Table: Pizza explores a few of the most delicious offerings, taking us from Portland to Phoenix, Italy to Japan to highlight some expert chefs who share their stories that infuse each pie's flavor. The way each chef argues the case for their pizza being top dog makes you believe their passion and you'll immediately want to visit each spot. Chef's Table is always a must-watch on Netflix and pizza is always a must-eat—honestly, it's surprising this hasn't been focused on before but this chapter is definitely worth the wait.
Chef's Table: Pizza hits Netflix tomorrow.
From Netflix:
The long-running culinary hit returns with a season that's all about the pizza pie. From Portland to Phoenix, Italy to Japan, go inside the kitchens of chefs whose creativity elevates this ordinary dish to an art form via their unique flavors, inspiring backgrounds, and passion for creating the perfect slice.
–
Ink Master
Season 14 premiere
Wed Sept 7
On Paramount+
Watch Ink Master on Paramount+ tomorrow.
From Paramount:
The popular tattoo competition show makes its mark with an all-new season. Hosted by artist and entrepreneur Joel Madden with guest appearances by Dave Navarro as the "Master of Chaos," this season features an all-star cast being tested on their technical skills and on-the-spot creativity in new challenges to win the $250,000 prize — and the coveted title of Ink Master.
–
Cars on the Road
Season 1
Thurs Sept 8
On Disney+
Stay tuned for our review!
Cars on the Road debuts on Disney+ on Thursday.
From Disney:
Pixar Animation Studios returns to the world of "Cars" with the all-new original series "Cars on the Road." Episodes follow Lightning McQueen (voice of Owen Wilson) and his best friend Mater (voice of Larry the Cable Guy) as they head east from Radiator Springs on a cross-country road trip to meet up with Mater's sister. Along the way, every stop is its own adventure, with outrageous roadside attractions and colorful new characters.
–
Wedding Season
Season 1
Thurs Sept 8
On Hulu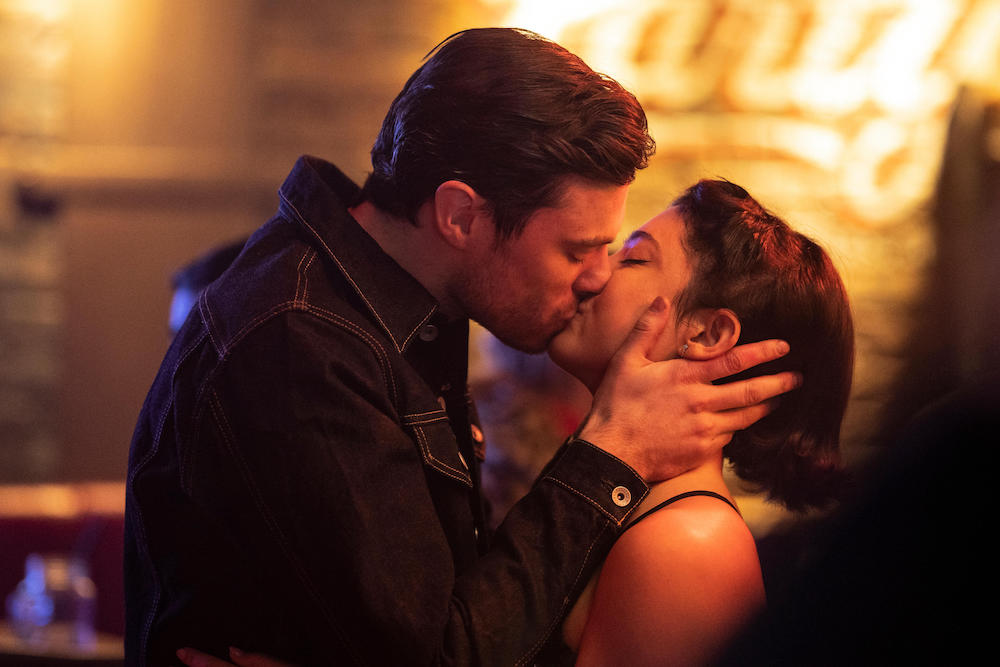 Continuing the Taylor Swift theme from earlier, Wedding Season sounds like a sad, beautiful, tragic, love affair. When Stefan (Gavin Drea) and Katie (Rosa Salazar) hook up at a friend's wedding and begin a relationship, everything seems all sunshine and roses. Uh, except for the fact that Katie already has a fiancé. Their fleeting affair soon ends and Stefan's way-too-rom-com-inspired declaration of love at Katie's wedding is met with a punch in the face. Stefan thinks he's having a bad day…but Katie actually has a worse one when her new husband and his entire family wind up murdered. Yup, dead dead. And a hapless Stefan is the prime suspect. How is he going to talk his way out of this one? Especially when he's got a hunch that Katie might be the bloody bride behind it all.
Wedding Season is a quirky dark comedy that shows how quickly a drunken night can spiral out of control. It takes a minute to follow what's happening as it jumps around a bunch, but it's got a lot of wink to it, finding golden humor in all the mess. You'll quickly be invested in seeing how much mess the pair create while you figure out just who is guilty. You might even root for them, just a little (y'know, out of morbid curiosity). Or you might be rooting for one of 'em to crack. Either way, raise a glass to the chaos!
Wedding Season comes to Hulu on Thursday.
From Hulu:
The genre-busting series tells the story of Katie and Stefan who fall for each other at a wedding and begin an affair, despite Katie already having a fiancé. Two months later at Katie's wedding, her new husband and his entire family are murdered. The police think Stefan did it. Stefan thinks Katie did it. And no one knows for sure what the truth is…
–
Obi-Wan Kenobi: A Jedi's Return
Thurs Sept 8
On Disney+
Stream Obi-Wan Kenobi: A Jedi's Return on Disney+ on Thursday.
From Disney:
This special explores the return of Obi-Wan Kenobi and Anakin Skywalker to the screen, as well as Ewan McGregor and Hayden Christensen to their classic roles. Director Deborah Chow leads the cast and crew as they create new heroes and villains that live alongside new incarnations of beloved Star Wars characters, and an epic story that dramatically bridges the saga films.
–
Cobra Kai
Season 5
Fri Sept 9
On Netflix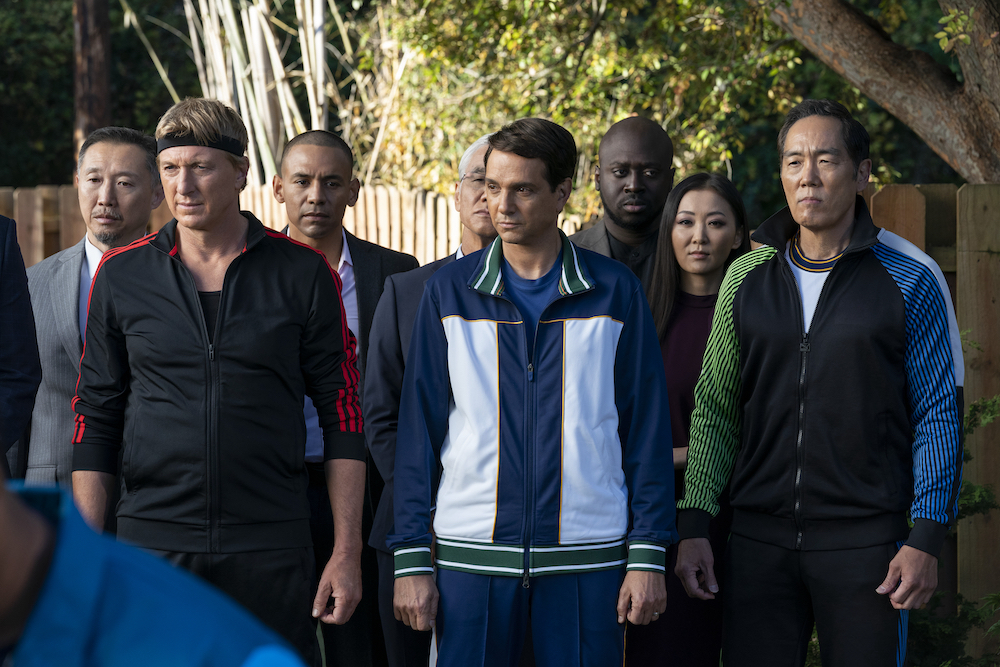 The fallout from Cobra Kai S4 knocked our crew flat on their backs and there's a lot of damage they need to repair in S5. Daniel (Ralph Macchio) reaches out for some help in order to protect his students. Johnny (William Zabka) takes Robby (Tanner Buchanan) on a trip to Mexico to find Miguel (Xolo Maridueña) but hopes to bond with his son in the process. Meanwhile, the feud between Tory (Peyton List) and Sam (Mary Mouser) is growing stronger. And Kreese (Martin Kove) is serving time but justice needs to be served with a side of fists. With Terry Silver (Thomas Ian Griffith) manipulating his way to the top, and everyone so focused on dealing with their own difficult emotional issues, it's going to take a miracle for them to band together and bring him down. Cobra Kai has always worn its heart on its sleeve but in S5 it's on full display, testing our characters' limits in new ways and making you root for them once again. Oh and don't worry, there are still plenty of action-packed fights that are oh-so-fun to watch.
Cobra Kai returns to Netflix on Friday.
From Netflix:
Following the shocking results of the All Valley Tournament, Season 5 finds Terry Silver expanding the Cobra Kai empire and trying to make his "No Mercy" style of karate the only game in town. With Kreese behind bars and Johnny Lawrence setting karate aside to focus on repairing the damage he's caused, Daniel LaRusso must call on an old friend for help.
–
Central Park
Season 3, Episodes 1–3
Fri Sept 9
On Apple TV+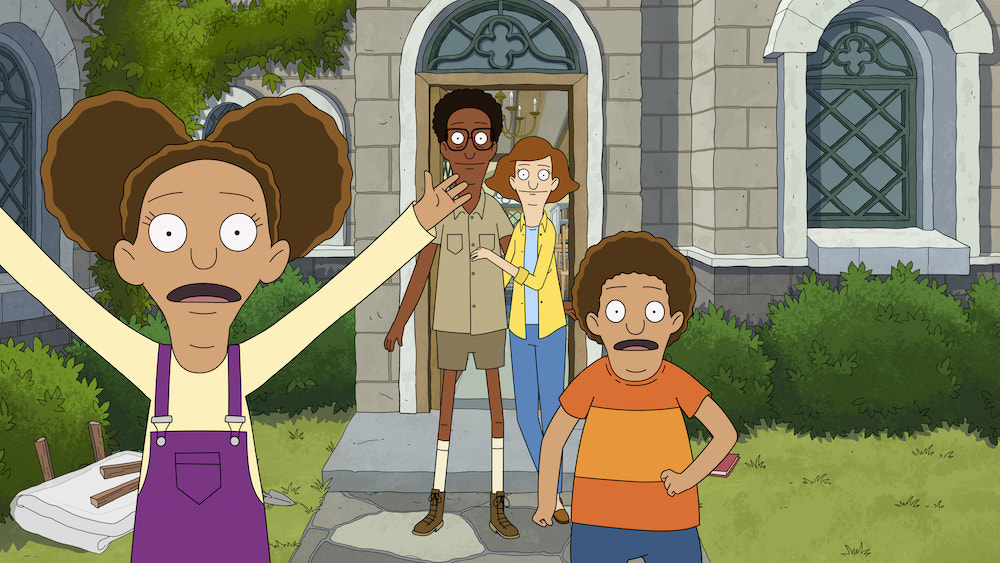 Your fave serotonin boost is back! From the opening musical number, Central Park welcomes you into its arms for a twirl around New York City once again. When we rejoin the Tillermans, things are looking up. Owen (Leslie Odom Jr.) finds creative new ways to boost the park's draw (even though no one will EVER love the park as much as he does). Paige (Kathryn Hahn) takes her next steps towards career success but struggles to come to terms with her new work-life balance, especially when her sister Abby (Kristen Bell) moves to the city. Molly (Emmy Raver-Lampman) goes through some growing pains with Brendan (Eugene Cordero), while Cole (Tituss Burgess) continues his quest to befriend all animals.
It's always an adventure with the Tillermans' colorful life in the park but some major curveballs are headed their way. There's a new mayor in town and everyone has plans for him, especially the delightfully-dastardly Bitsy (Stanley Tucci) who wants to stick her hands up him, puppet-style (get your minds out of the gutter, people). S3 of Central Park kicks off with a musical bang and so many one-liners that'll make you giggle at every turn. The first three episodes lay the groundwork for new devious plans, montage moments, and a ton of growth for our characters to journey through together. And you'll be with them every step of the way—Central Park is such a breath of fresh air and a fabulous way to kick off TV season.
Central Park is back on Apple TV+ on Friday.
From Apple:
In the third season of "Central Park," as Bitsy continues her relentless pursuit to buy the park, Owen embarks on a new promotional campaign to make more people fall in love with it, and Paige finds herself busier than ever when she lands her first book deal.