This week: Motherland: Fort Salem, Lost Ollie, Mo, Selling the OC, Star Trek: Lower Decks, See, Partner Track, MTV VMAs
Motherland: Fort Salem
"Revolution Part 2" – Series finale
Tues Aug 23 – 10PM
On Freeform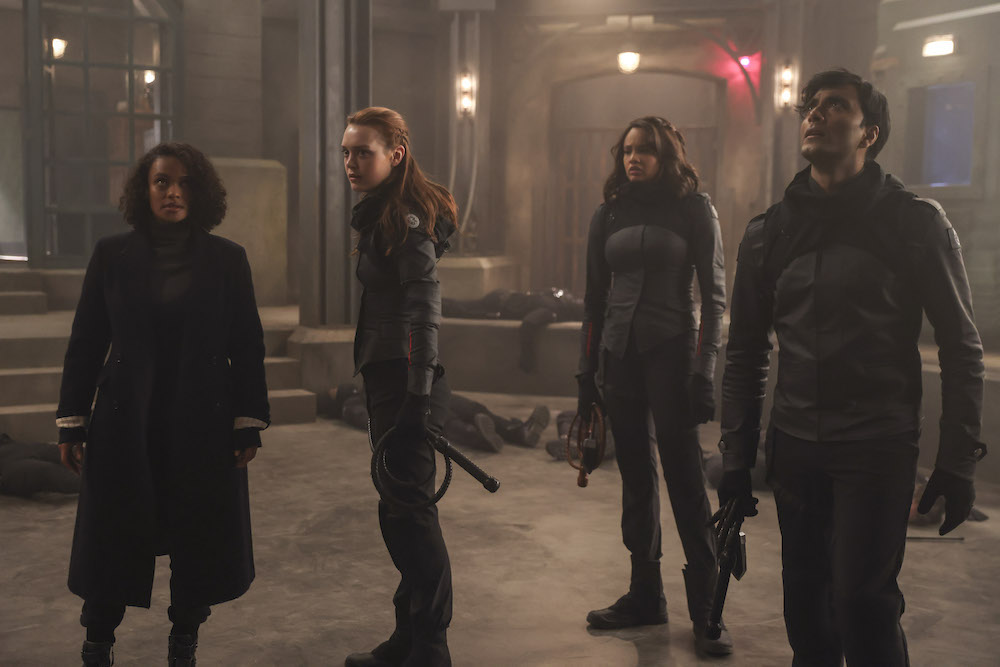 Motherland: Fort Salem is coming to an explosive end and it's saved the best and most heartbreaking for last. Hearst (Bob Frazer) finally puts his devious plans into place and it's going to take everything our witches have to save the world—and themselves. Tally (Jessica Sutton), Raelle (Taylor Hickson), and Abigail (Ashley Nicole Williams) come together one last time when new revelations come to light with implications far beyond their unit. Everyone around them has a part to play, too. And there will be blood, tears, and so much work that highlights the best and darkest parts of Fort Salem's incredible world and what each character is fighting for. 
Motherland: Fort Salem airs on Freeform tomorrow.
From Freeform:
In a climactic battle, the Unit and its allies team up to fight the Camarilla. Alder races across the world to find the final piece of the First Song.
–
Lost Ollie
Wed Aug 24
On Netflix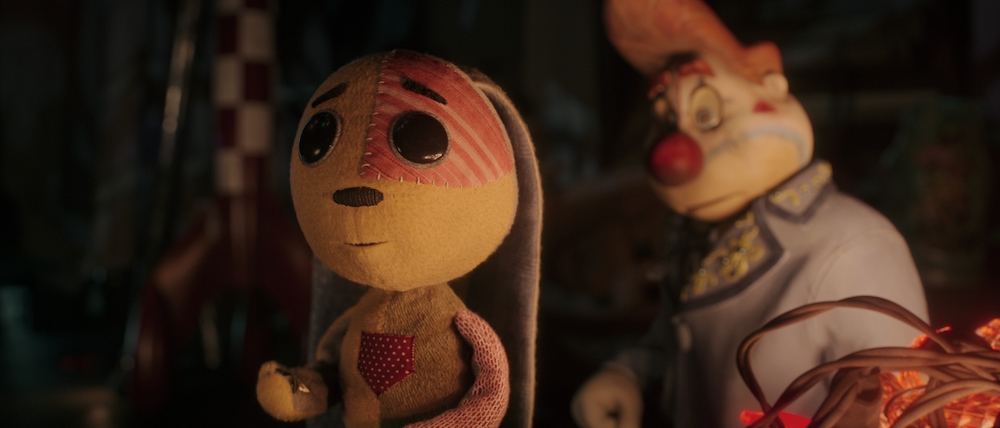 Remember your fave childhood toy? Lost Ollie is about to get you all kinds of nostalgic. When Billy (Kesler Talbot) accidentally loses his toy bunny Ollie (Jonathan Groff), they seem worlds apart. But Ollie never gives up hope, heading on an adventure to find his way home. On his way there, he is taken on some wild adventures and forges some new friendships. But he's always connected to Billy and his parents, who are facing some difficult days. Ollie knows he needs to get back to them in order to help the family heal.
Lost Ollie is like a live-action Toy Story 3, swapping between flashbacks of Ollie with his beloved Billy and his quest to make his way back to the good times. It's a bittersweet story of family and devotion, full of friendships and childhood memories when everything seemed so much more magical and love was far less complicated. The animation and characterizations are a little odd and creepy at times, in a way a parallel to the big, scary, unknown world ahead for Billy's family. It'll make your heart ache while still putting a smile on your face as you remember the toy you once loved more than anything.
Lost Ollie hits Netflix on Wednesday.
From Netflix:
Lost Ollie is an epic adventure about a lost toy who braves the many dangers of childhood as he searches the countryside to reunite with the boy who lost him; and the story of the boy who lost more than a best friend. It's a heartwarming tale for the child in us all, remembering those special souls that we've lost but who forever changed our lives.
–
Mo
Season 1
Wed Aug 24
On Netflix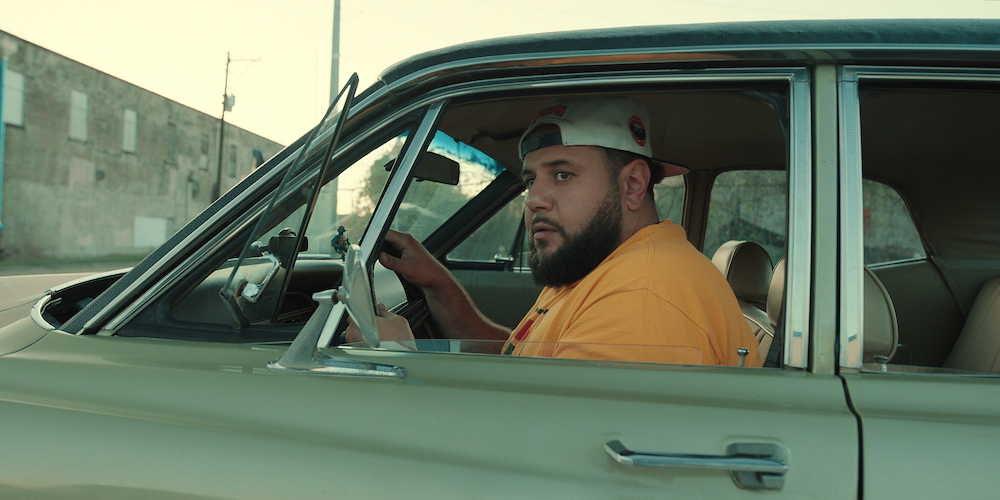 The American Dream was sold to many as something anyone could achieve but the reality is, that dream often feels more like a myth. Mo follows Mo Najjar (Mo Amer), a Palestinian refugee trying to get US citizenship while also trying to make his own way. He treads the line between three cultures and hustles in any way he can, working hard to please his family and his girlfriend and attempting to stay under the radar while dealing with (or avoiding) generational trauma. It's a whole lot to deal with but Mo tries to take it in his stride, shrugging it off with some rapid-fire jokes. Mo is a deep and engaging series, showing the struggles many face in making a life for themselves. But it also has a wink to it, a knowing nod to the audience about how easy it is to get into utterly ridiculous situations (and Mo's reactions to them are so real). That's because Amer's observations about life are so on point that you'll be swept up on his journey and cheering for him and his fam every step of the way.
Watch out for our review!
Mo debuts on Netflix on Wednesday.
From Netflix:
Mo Najjar straddles the line between two cultures, three languages and a ton of bullshit as a Palestinian refugee constantly living one step away from asylum on the path to U.S. citizenship. His family — including his resilient and spiritual mother, sister and older brother — flee to Houston, Texas. Laughing the pain away, Mo learns to adapt to his new world though getting ahead in life comes with several setbacks.
–
Selling The OC
Season 1
Wed Aug 24
On Netflix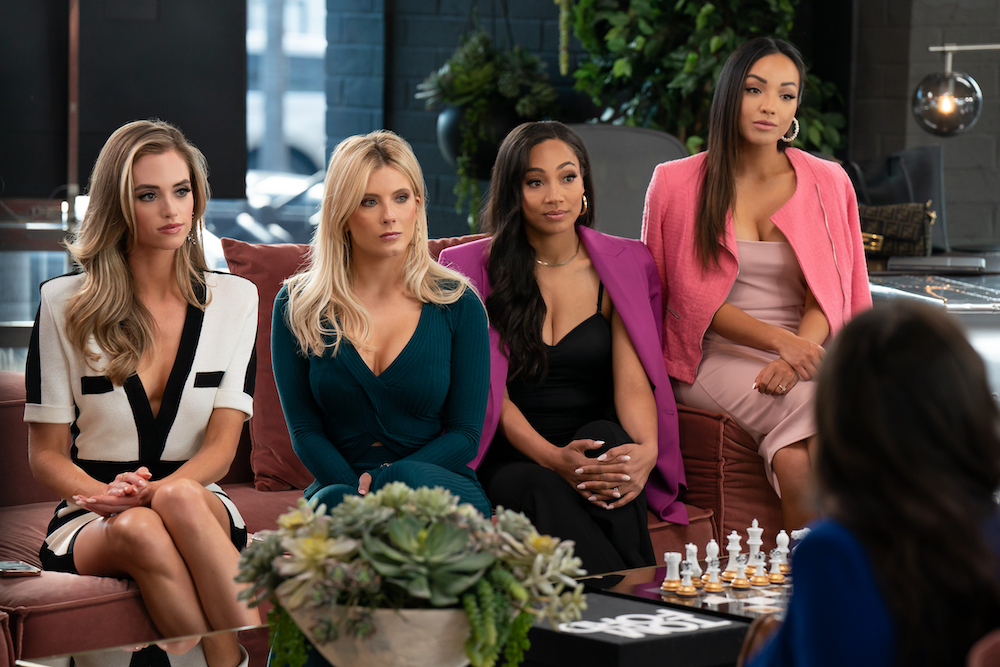 The Oppenheim Group is back for more high-end realtor drama. The opening of a second office on the Orange County coast means fresh faces and a whole new set of cattiness. And amazing properties too, of course (although they seem more like an afterthought when the drama takes center stage). The realtors are all in competition with each other to be the best of the best, which leads to some fiery showdowns and some stories of what it means to turn your life around. The houses they sell may be out of this world but so are their lives and you'll be eating up every second of the show. If you've seen any of the other Oppenheim reality series you'll know what to expect; if you haven't, Selling The OC is a good place to start. You'll get sucked right into all the new dynamics, all while dreaming that one day you could live in one of the stunning homes on their market.
Stream Selling The OC on Netflix on Wednesday.
From Netflix:
A fresh set of realtors square off, competing to establish themselves at The Oppenheim Group's second office on the Orange County coast. Will the pressure prove too much for these agents to handle?
–
Star Trek: Lower Decks
Season 3
Thurs Aug 25
On Paramount+
Star Trek: Lower Decks is back on Paramount+ on Thursday.
From Paramount:
With Captain Freeman (Dawnn Lewis) on trial following the Season 2 finale, Mariner (Tawny Newsome), Tendi (Noël Wells), Boimler (Jack Quaid), and Rutherford (Eugene Cordero) are in for a host of new adventures–including a trip to Deep Space 9.
–
See
Season 3
Fri Aug 26
On Apple TV+
See returns to Apple TV+ on Friday.
From Apple:
The stakes have never been higher for Baba Voss (Jason Momoa) and his tribe, as a new form of warfare threatens to destroy the world as they know it. 
–
Partner Track
Season 1
Fri Aug 26
On Netflix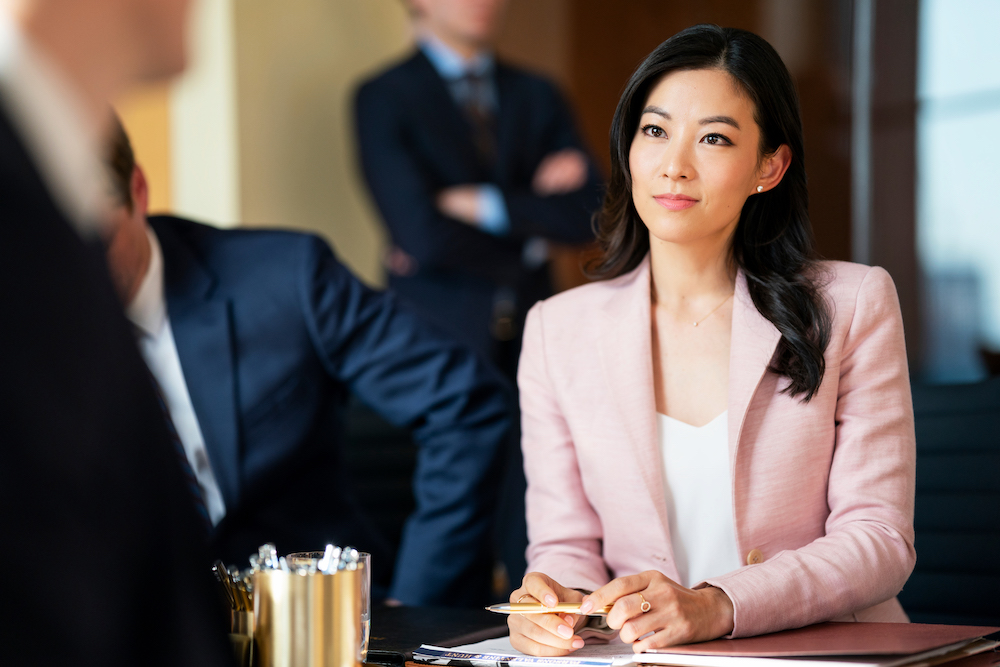 Prestigious New York law firms can be cutthroat. Ingrid (Arden Cho) is playing the game to the best of her ability, putting in punishing hours, taking on a huge caseload, and dealing with all the sexist, racist BS of her majority white male counterparts. She's on track to make partner and the lengths she goes through to try and achieve her goals may (or may not) surprise you. During all the craziness, there are some chances for romance…and some chances for heartbreak. Partner Track is a romantic drama that starts off with plenty of questionable moments that will make you wonder whether you should be watching it. There's been a lot of criticism over the trailer, which isn't unfounded at first. But a little patience goes a long way with this series as it builds to something deeper than a high-flying romance with plenty of ambition thrown in. 
Stay tuned for our full review…
Watch Partner Track on Netflix on Friday.
From Netflix:
Ingrid Yun, a 1st generation Korean American and the first lawyer in her family, experiences the trials and tribulations of excelling at the prestigious (but old school) law firm, Parsons Valentine. With the support of her friends, she battles through workplace challenges to break through the glass ceiling on her path to become partner. But will her drive and ambition leave room for love?
–
2022 MTV Video Music Awards
Sun Aug 28 – 8PM
On MTV
The 2022 MTV Video Music Awards air on MTV on Sunday.
From MTV:
The 2022 MTV Video Music Awards will return to New Jersey's Prudential Center in Newark on Sunday, August 28.