This week: Motherland: Fort Salem, The Bold Type, Tom and Jerry in New York, Central Park, We the People
Motherland: Fort Salem
"Abomination" – Season 2, Episode 2
Tues June 29 – 10PM
On Freeform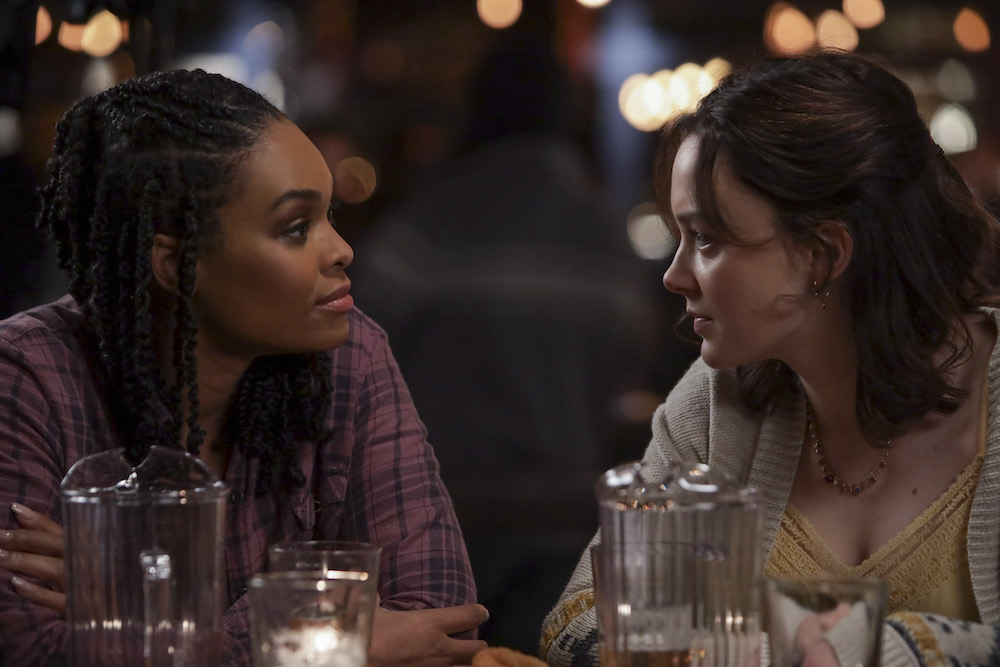 Photo: Freeform/Jeff Petry
The Bellweather Unit starts War College and, damn, if they thought basic training was hard, they're in for a nasty surprise. Gosh, their classes are downright terrifying. And they can't seem to shake the fallout from what happened to them on the battlefield. As the leaders try to figure out what caused the explosion that saved Raelle (Taylor Hickson) and Abigail (Ashley Nicole Williams), it could spell trouble. Meanwhile, Scylla (Amalia Holm) looks back at her past and tries to come to terms with her role in the Spree. What game is she playing? Anacostia (Demetria McKinney) is definitely wondering this too, deciding to go off-book and take some calculated risks in her investigation. In this episode you'll get to see the effects of S1 and the damage work can do both physically and emotionally. The work in Motherland: Fort Salem is so simple yet so effective, pulling you into its world only to snatch your heart right out of your chest at all the right moments. But it's the depth of the secrets and connections holding each character together that will truly grab you—you cannot tear your eyes from the screen because the emotional hits just keep on coming.
Motherland: Fort Salem hits Freeform tomorrow.
From Freeform:
The Unit begins War College, introducing them to their Coven and new challenges. Anacostia and Scylla find themselves unlikely partners in a dangerous mission. Tally mentors a new recruit.
—
The Bold Type
"I Expect You to Have Adventures" – Series finale
Wed June 30 – 10PM
On Freeform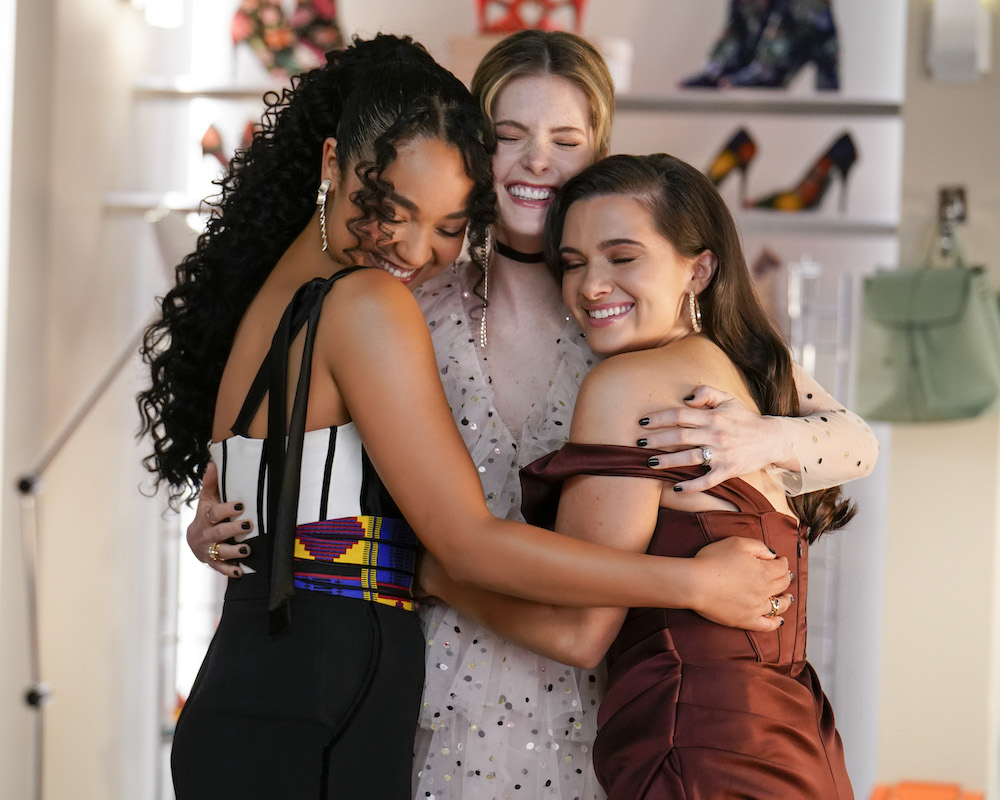 Photo: Freeform/Jonathan Wenk
It's time to say goodbye to The Bold Type as the show takes its final bow. And it promises to be a grand finale full of surprises. Be sure to grab a box of tissues and a glass of wine to toast (and tear up a lil) to a series that has been exciting, heartfelt, topical, and bold in living out our team's dreams every step of the way.
The Bold Type airs on Freeform on Wednesday.
From Freeform:
After a season of big changes and hard decisions, the future looks bright for the women of "The Bold Type" … but it's always full of surprises. Jane, Kat and Sutton each face huge choices and evaluate their own paths.
—
Tom and Jerry in New York
Season 1
Thurs July 1
On HBO Max
Stream Tom and Jerry in New York on HBO Max on Thursday.
From HBO:
Tom and Jerry take on the Big Apple in their latest adventure! Hold on to your hats, New York City: your favorite cat and mouse duo are moving into the Royal Gate Hotel. Get ready for a wild ride as they cause more hilarious hijinks in an all-new series!
—
Central Park
"Of Course You Realize This Means Ward" – Season 2, Episode 4
Fri July 2
On Apple TV+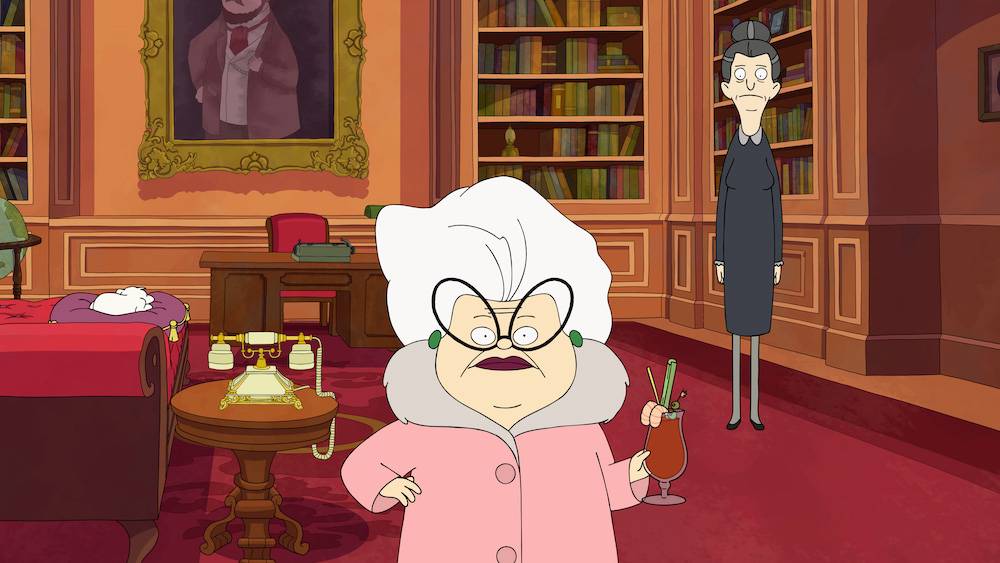 Photo courtesy of Apple
Field trip! A bunch of schools in the district are headed to Central Park—and Owen (Leslie Odom Jr.) is keen to inspire the kids. Even more, he's looking to impress his mentor, who inspired him to be the man he is today. You know what they say about meeting your heroes, right? While Cole lives out his dreams, Molly (Emmy Raver-Lampman) heads to watch Brendan (Eugene Cordero) make his happen too. He's practising his indoor kite flying routine (yup, it's a thing) and Cole (Tituss Burgess) tags along…guess who gets swept up in the performance? (Pun absolutely intended.) They go hard in their support of Brendan's routine, and kinda forget this isn't their performance too. All our Tillermans learn valuable lessons this episode about the people and ideas they build up in their heads vs. reality. Speaking of needing a dose of reality, Bitsy (Stanley Tucci) is composing her memoir and wonders what her legacy will be (is it buying Central Park? Or drinking the most gin?). But she's surprised by her own family's ambitions to spill all the dirty Brandenham secrets. Watching her revel in her own little bubble only for it to be unceremoniously popped—and not just by Helen (Daveed Diggs)—is whimsical and hilarious. "Of Course You Realize This Means Ward" is a fun episode that shows off our characters' goals but also pushes them to be realistic—soundtracked by some fabulous musical numbers that pop in all the best ways. 
Watch Central Park on Friday on Apple TV+.
From Rotten Tomatoes:
Owen oversees a kids' field trip in the park, while Molly and Cole help Brendan with his indoor kite competition. Bitsy and her brother write memoirs.
—
We the People
Season 1
Sun July 4
On Netflix
We the People comes to Netflix on Sunday.
From Netflix:
Combining music and animation to educate a new generation of young Americans about the power of the people, We the People is a series of 10 animated music videos that covers a range of basic U.S. civics lessons in not-so-basic ways. Set to original songs performed by artists such as H.E.R., Janelle Monáe, Brandi Carlile, Lin-Manuel Miranda, Adam Lambert, Cordae, Bebe Rexha, KYLE, Andra Day, and poet Amanda Gorman, with a groundbreaking mix of animated styles — each episode of We the People is an exuberant call to action for everyone to rethink civics as a living, breathing thing and to reframe their understanding of what government and citizenship mean in a modern world.