This week: Love, Victor, Iron Chef: Quest for an Iron Legend, Rutherford Falls, Spiderhead, The Summer I Turned Pretty
Love, Victor
Season 3
Wed June 15
On Hulu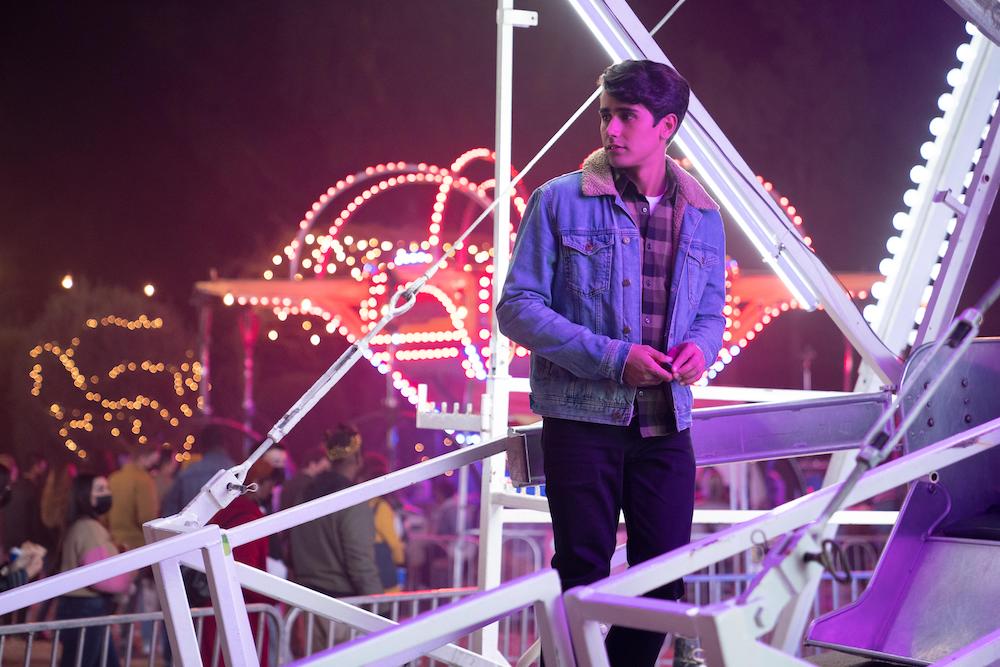 After leaving us on that huge who-will-Victor-choose cliffhanger for a whole 369 days (yes, we counted), Love, Victor is back to once again take us by the hand and run off into the streets of love. Victor (Michael Cimino) has more than one decision to make…and the other people in his life might make a few decisions for him, too. Benji (George Sear) is struggling with more than Victor realizes, while Rahim (Anthony Keyvan) is letting his feelings known loud and clear. Pilar (Isabella Ferreira) and Felix (Anthony Turpel) are navigating the newness of their romance. Lake (Bebe Wood) also meets someone new and exciting. Mia (Rachel Hilson) and Andrew (Mason Gooding) face the prospect of going long-distance. Oh, and Victor's parents are having a whole lot of fun reconnecting with their family (and each other).
As the end of high school approaches and new relationships blossom in unexpected ways, our crew may be getting ready to step into the real world but they still have a lot to figure out. And sometimes that means doing things that are hard. Ooh, it's messy and confusing and thrilling. Your heart will ache for each of them as they go through the very human parts of growing up—but you'll also fall in love with these characters and their incredible bonds all over again. Love, Victor continues to be such a feel-good, life-affirming show that will get you celebrating how far these kids have come.
Love, Victor returns to Hulu on Wednesday.
From Hulu:
This season finds Victor going on a journey of self-discovery — not only deciding who he wants to be with, but more broadly, who he wants to be. With their post-high-school-plans looming, Victor and his friends are faced with a new set of problems that they must work through to make the best choices for their futures.
–
Iron Chef: Quest for an Iron Legend
Season 1
Wed June 15
On Netflix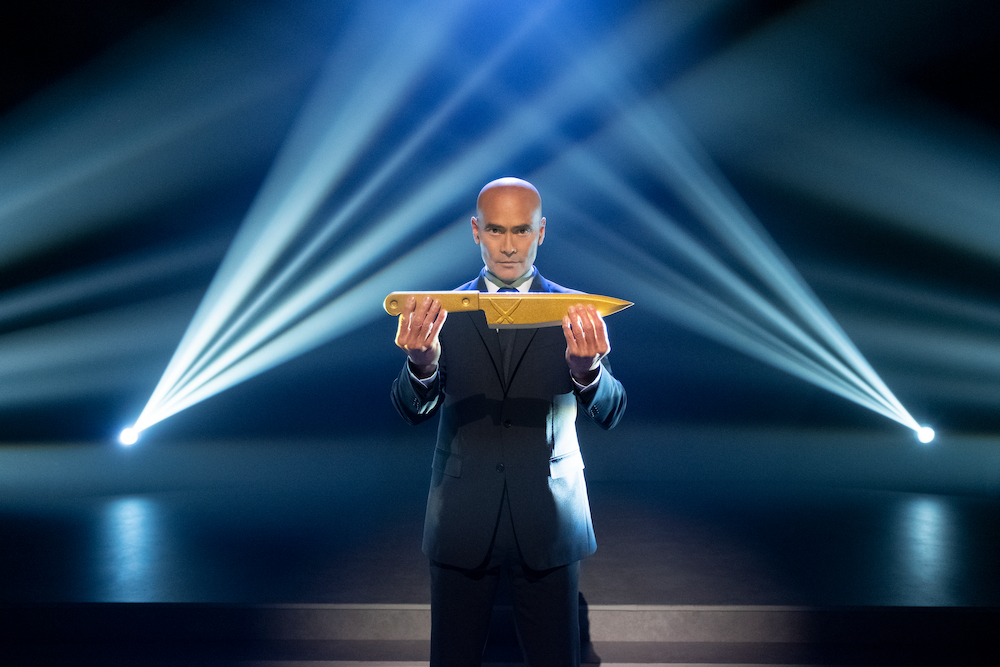 Netflix is trying its hand at the legendary Iron Chef series and it's definitely turning up the heat. Faced with a panel of foodies and expert judges, each pro-chef brings every skill they have to the kitchen stadium in order to compete for the title. From mouth-watering street food to red-hot chili dishes, always with a secret ingredient leading the flavor, the competition challenges the contestants to get creative with food in order to impress. Homages to the previous iterations of the show add to the wow factor—including Mark Dacascos returning as The Chairman, who shows off his hosting prowess. There's a whole lot to love about this high-stakes, furiously fiery, kinda bonkers cooking competition (and a lot of recipes to die for).
Stream Iron Chef: Quest for an Iron Legend on Netflix on Wednesday.
From Netflix:
The legendary Iron Chef series is reborn with a supersized approach to the ground-breaking culinary competition that started it all. It's been called the toughest culinary challenge a chef will ever experience. This is where world-class cuisine meets high-octane sports. Five new trailblazing Iron Chefs will welcome brave Challenger Chefs to the reimagined Kitchen Stadium, where they'll face off and be pushed to the limits of endurance and creativity, as they cook up extraordinary culinary creations. The competition's most successful Challenger will return to battle in a grand finale for the chance to be named the first ever "Iron Legend."
–
Rutherford Falls
Season 2
Fri June 17
On Peacock
Rutherford Falls is back on Peacock on Friday.
From Peacock:
RUTHERFORD FALLS is a comedy about two lifelong best friends, Nathan Rutherford (Ed Helms) and Reagan Wells (Jana Schmieding), who find themselves at a crossroads – quite literally – when their sleepy town gets an unexpected wakeup call.
–
Spiderhead
Fri June 17
On Netflix
Spiderhead hits Netflix on Friday.
From Netflix:
In a state-of-the-art penitentiary run by brilliant visionary Steve Abnesti (Chris Hemsworth), inmates wear a surgically attached device that administers dosages of mind-altering drugs in exchange for commuted sentences. There are no bars, no cells, or orange jumpsuits. In Spiderhead, incarcerated volunteers are free to be themselves. Until they're not. At times, they're a better version. Need to lighten up? There's a drug for that. At a loss for words? There's a drug for that, too. But when two subjects, Jeff (Miles Teller) and Lizzy (Jurnee Smollett), form a connection, their path to redemption take a twistier turn, as Abnesti's experiments start to push the limits of free will altogether. Based on The New Yorker short story by George Saunders, SPIDERHEAD is a genre-bending and darkly funny psychological thriller directed by Joseph Kosinski (TRON: Legacy, Top Gun: Maverick) and written by Rhett Reese & Paul Wernick (Deadpool, Zombieland).
–
The Summer I Turned Pretty
Season 1 
Fri June 17
On Amazon Prime Video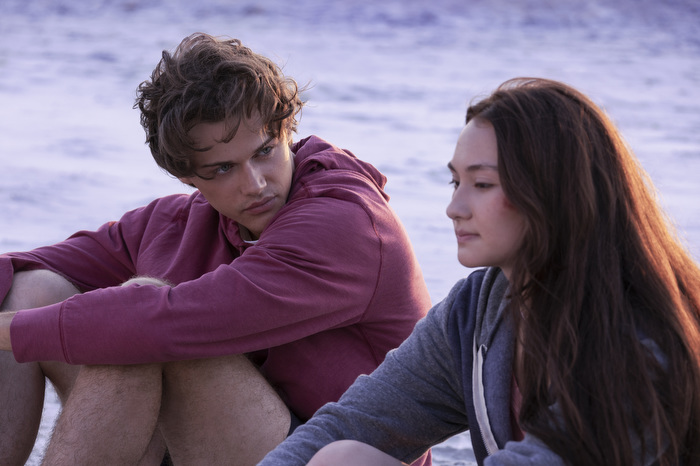 The Summer I Turned Pretty is the next Jenny Han trilogy to get the TV treatment, this time by Amazon. This series follows Isabel "Belly" Conklin (Lola Tung) who meets up with a group of family friends every summer in Cousin's Beach for a getaway full of sunshine-filled fun, debutante balls, and sparks of first love. It's got all the warm & fuzzy feels you'd expect from a YA romance, plenty of high-flying emotions and coming-of-age tropes, and oh-so-much drama. The show is super cute and it's a nice change of pace from other teen dramas that make everything all too real & dark (although you may find yourself rolling your eyes at times). The Summer I Turned Pretty takes a minute to settle into its rhythm but it soon gets its bubbly vibe just right and serves it up with a poppin' alt-pop soundtrack. Cheers to that!
The Summer I Turned Pretty debuts on Amazon on Friday.
From Amazon:
The Summer I Turned Pretty is a multigenerational drama that hinges on a love triangle between one girl and two brothers, the ever-evolving relationship between mothers and their children, and the enduring power of strong female friendship. It is a coming-of-age story about first love, first heartbreak, and the magic of that one perfect summer. The Summer I Turned Pretty stars Lola Tung ("Belly"), Jackie Chung ("Laurel"), Rachel Blanchard ("Susannah"), Christopher Briney ("Conrad"), Gavin Casalegno ("Jeremiah"), Sean Kaufman ("Steven"), Alfredo Narciso ("Cleveland"), Minnie Mills ("Shayla") with Colin Ferguson ("John Conklin"), and Tom Everett Scott ("Adam Fisher").