This week: The Circle, Girls5eva, Star Trek: Strange New Worlds, The Wilds, Christina P: Mom Genes
The Circle
Season 4
Wed May 4
On Netflix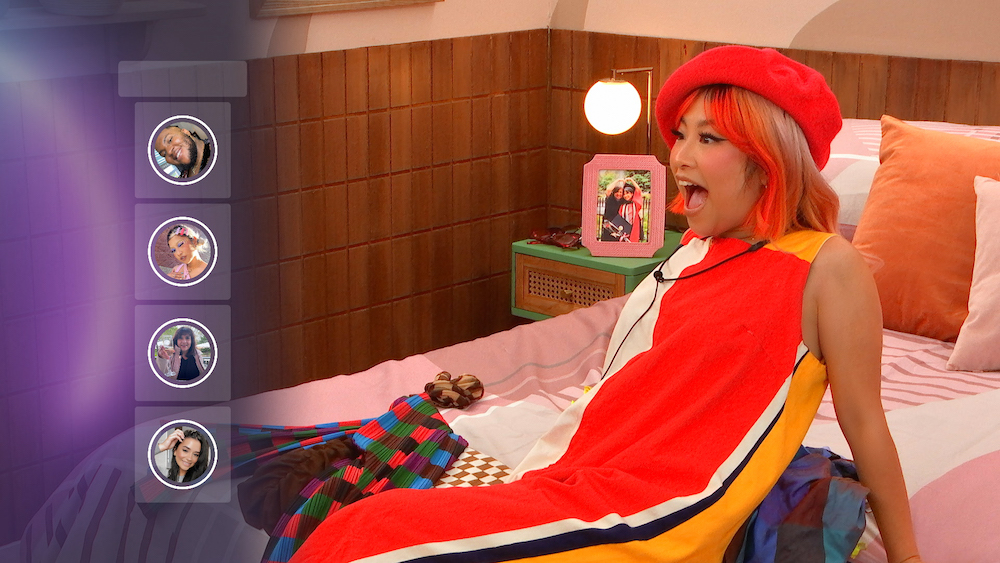 The Circle is back with more catfish shenanigans—did ya miss it? From real-life influencers to kids acting like their parents, stay tuned for spicy surprises and celeb cattiness where the hits just keep on coming. And Michelle Buteau reigns supreme over it all, dropping in sly commentary and hosting her way through this glorious mess. So settle in, pick your faves, and cast your bets on who is going to be crowned #TheCircle champion!
The Circle is back on Netflix on Wednesday.
From Netflix:
THE CIRCLE is back for Season 4, and we're turning the heat up higher than ever! What else would anyone expect from the spiciest season yet? More catfishing, more drama, more money and surprises await as a new set of contestants compete in challenges to earn the ultimate cash prize as top influencer.
–
Girls5eva
Season 2
Thurs May 5
On Peacock
Girls5eva returns to Peacock on Thursday.
From Peacock:
A one-hit-wonder girl group from the 90s that was churned through the pop music machine reunites to give their dreams another shot. This time they'll try again on their own terms.
–
Star Trek: Strange New Worlds
Season 1
Thurs May 5
On Paramount+
Stream Star Trek: Strange New Worlds
on Paramount+ on Thursday.
From Paramount:
STAR TREK: STRANGE NEW WORLDS is based on the years Captain Christopher Pike manned the helm of the U.S.S. Enterprise. The series will feature fan favorites from season two of STAR TREK: DISCOVERY: Anson Mount as Captain Christopher Pike, Rebecca Romijn as Number One and Ethan Peck as Science Officer Spock. The series will follow Captain Pike, Science Officer Spock and Number One in the years before Captain Kirk boarded the U.S.S. Enterprise, as they explore new worlds around the galaxy.
–
The Wilds
Season 2
Fri May 6
On Amazon Prime Video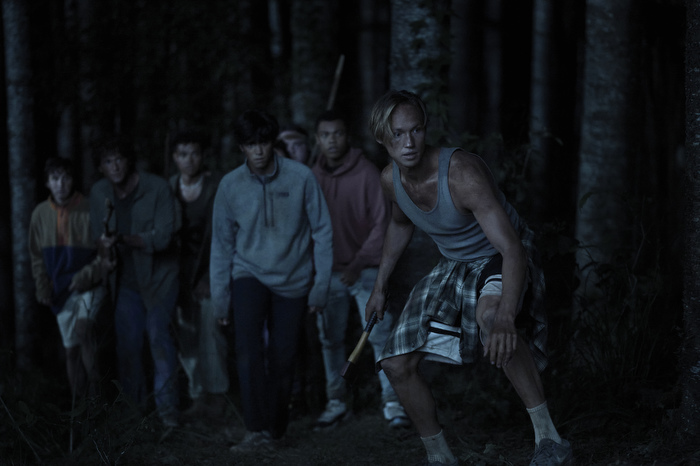 We're not entirely sure why The Wilds needed a second season but here we are. This time it's a group of boys who crash-land on a desert island! S2 flips between the girls' camp and the boys' camp with some added dangers to keep the story fresh. However, the problems from S1 persist. The teenagers still lack any real awareness of the dire situation they're in and they make incredibly stupid decisions, while the boys' camp also has some toxic masculinity thrown in. As both groups figure out that this is all one big experiment, they don't know who they can trust but it's definitely not authority figures. Once again the flashback scenes of the kids before they were stranded are more engaging than their time on the island (where everything they've learned goes out the window). If you liked S1, you'll probably enjoy S2 but be prepared to shake your head more than a few times at the writing that doesn't dig deep enough and the missed opportunities for a really great show.
The Wilds returns to Amazon on Friday.
From Amazon:
Survival hangs in the balance for a group of teenage girls stranded on a deserted island, after the explosive discovery that what's happening to them is an elaborate social experiment. Season 2 ups the drama and keeps you guessing, with the introduction of more test subjects – a new island of teenage boys – who must also fight for survival under the watchful eye of the experiment's puppet master.
–
Christina P: Mom Genes
Sun May 8
On Netflix
Christina P: Mom Genes airs on Netflix on Sunday.
From Netflix:
Christina P is back and better than ever in her new Netflix comedy special Mom Genes. No detail is too intimate as Christina hilariously shares the trials and tribulations of motherhood, marriage, and everything in between. Filmed at the Gramercy Theatre in New York City, Christina P: Mom Genes premieres globally on Netflix this Mother's Day, May 8th, 2022.