This week: The Girl from Plainville, Mike Epps: Indiana Mike, Moon Knight, The Fairly OddParents: Fairly Odder, Moonshot, The Outlaws, Get Organized with The Home Edit, Killing Eve
The Girl from Plainville
Series premiere
Tues Mar 29
On Hulu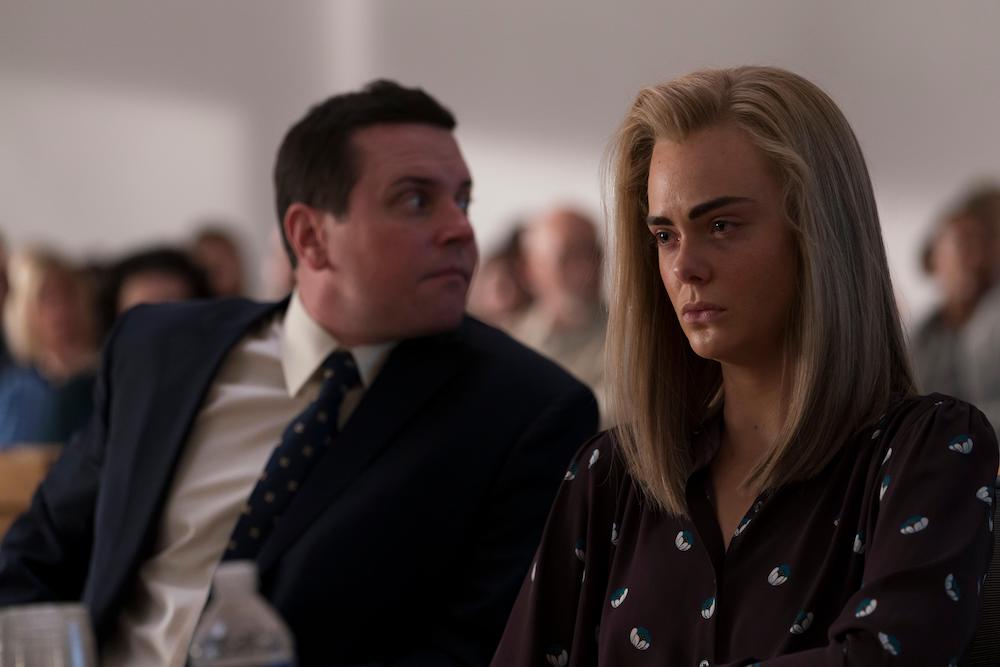 TW: This series contains depictions and discussions of suicide, self-harm, eating disorders, and other mental health struggles.
It's hard to know how to feel about this series. The Girl from Plainville is based on the true story of Michelle Carter, the teenage girl who sent texts to her boyfriend Conrad "Coco" Roy, encouraging him to take his own life. The topic is a difficult one to portray well at the best of times—but to dramatize a real-life story of such a tragic case might be too much to take for some. Especially when the series shows how Michelle (Elle Fanning) acted in the days after, soaking up the outpouring of love from friends and family, all too content to be in the spotlight, with moments of emotional outbursts as waves of guilt wash over her. It also shows flashbacks to Michelle and Coco's (Colton Ryan) relationship and also to their individual struggles with mental health, layering the series with background information and context that was typically sensationalized by the media (or left out completely, depending on the outlet's direction).
Both Fanning and Ryan are excellent in their portrayals, you feel the pain of each conflicted emotion. The series navigates the story with sensitivity, examining the complex role that modern technology plays in relationships, how it can remove feelings of consequences or responsibility when hidden behind a screen. It also attempts to humanize everyone involved beyond the headlines we all read at the time—and how nothing is ever black and white, no matter how this show attempts to make you feel about the case.
The Girl From Plainville debuts on Hulu tomorrow.
From Hulu:
"The Girl From Plainville" is inspired by the true story of Michelle Carter's unprecedented "texting-suicide"  case. Based on the Esquire article of the same name by Jesse Barron, the limited series explores Carter's relationship with Conrad Roy III and the events that led to his death and, later, her conviction of involuntary manslaughter.
–
Mike Epps: Indiana Mike
Tues Mar 29
On Netflix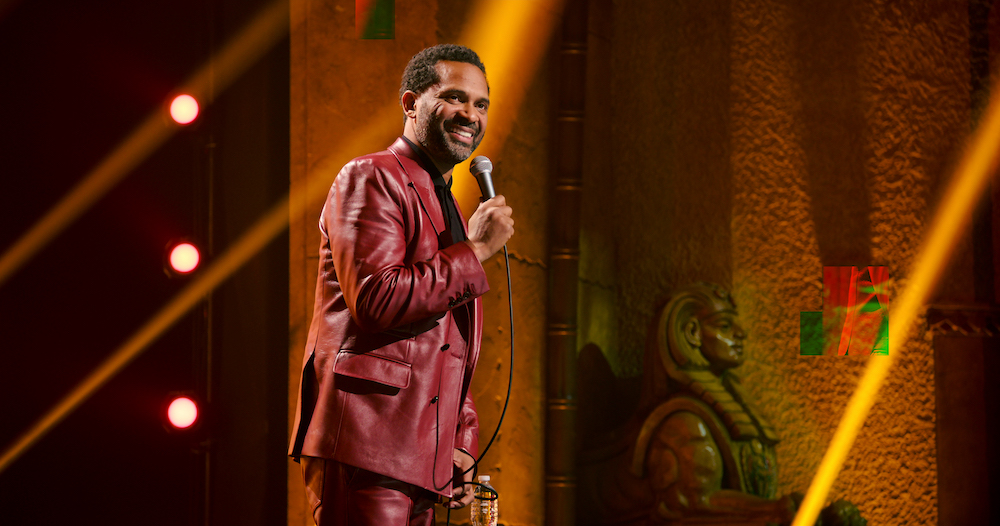 Mike Epps is back for another round of Netflix stand-up and he's walking the line between outrageous and ingenious. The legendary comedian and actor has some choice words about the pandemic and his experiences over the past few years—he's not afraid to call anybody out, including the audience. He also shares some fond (and pretty hilarious) memories of his time growing up in Indianapolis, giving this hometown show some extra sparkle.
Watch Mike Epps: Indiana Mike on Netflix tomorrow.
From Netflix:
Filmed at the Walker Theatre in his hometown of Indianapolis, with an audience that includes the Mayor, the Indiana Pacers, and his criminal lawyer since 1992, Mike Epps returns for his third hour-long Netflix comedy special. Epps exclaims what he loves about Indiana, his parents' legacy and much more.
–
Moon Knight
Season 1
Wed Mar 30
On Disney+
Moon Knight hits Disney+ on Wednesday.
From Disney:
When Steven Grant, a mild-mannered gift-shop employee, becomes plagued with blackouts and memories of another life, he discovers he has dissociative identity disorder and shares a body with mercenary Marc Spector. As Steven/Marc's enemies converge upon them, they must navigate their complex identities while thrust into a deadly mystery among the powerful gods of Egypt.
–
The Fairly OddParents: Fairly Odder
Season 1
Thurs Mar 31
On Paramount+
Stream The Fairly OddParents: Fairly Odder on Paramount+ on Thursday.
From Paramount:
Ty Turner uproots his life to reunite with his high school sweetheart, Rachel Raskin, in the colorful town of Dimmsdale, his cautious 13-year-old daughter Vivian is thrust into a new world, and a new school alongside new step-brother and town star, Roy, a jock with a heart of gold.
–
Moonshot
Thurs Mar 31
On HBO Max
Moonshot debuts on HBO Max on Thursday.
From HBO:
Moonshot follows Walt (Cole Sprouse) and Sophie (Lana Condor) as they join forces in order to be reunited with their significant others. The two embark upon a lively journey that winds up taking them both wildly and unexpectedly off course.
–
The Outlaws
Season 1
Fri Apr 1
On Amazon Prime Video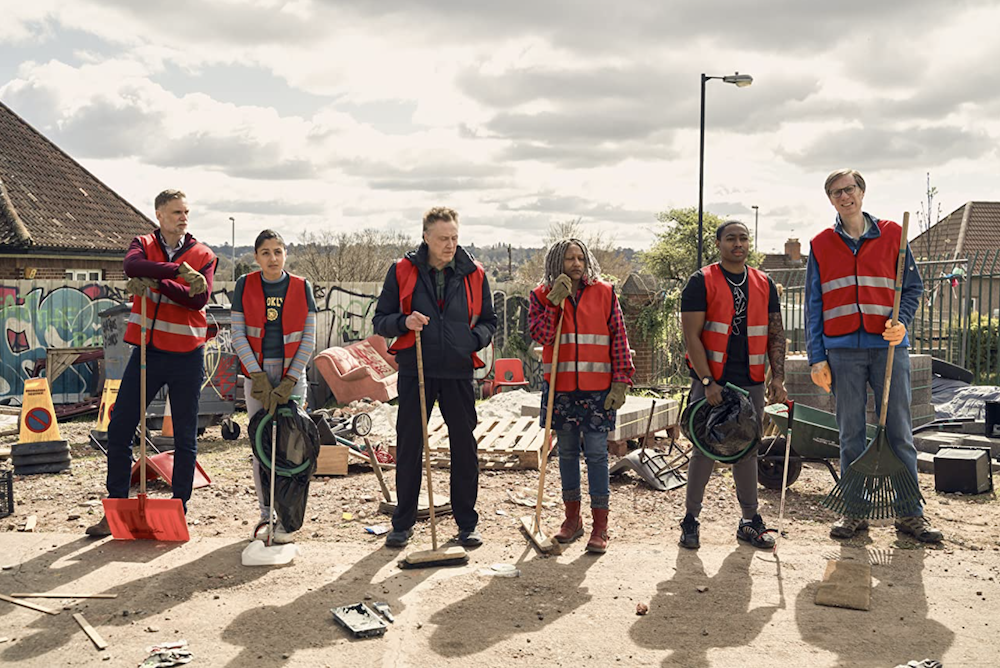 Community service is the great equalizer—most* people aren't above the law—and when the rules are broken, sentences must be served. The Outlaws follows a group of offenders sentenced to clean up a community hall. Ranging from old-timers to bad boys, scholarship students to Instagram influencers, the outlaws are a motley crew, each with their own stories to tell and motivations for making the best of their community service. This setup means you get a whole lot of different personalities poised to clash AND poised to entertain. The Outlaws is an offbeat comedy about the wide range of offenders and offenses that end up in hi-vis jackets collecting trash. The series is quirky, incredibly British, with a stellar cast including Christopher Walken, Stephan Merchant (who's also the creator), Darren Boyd, and more. You'll catch yourself snorting at the archetypes each character fits…but beware of getting too comfortable because at any moment it can get real dark, real fast. Those darker scenes shake things up and keep you on your toes, while the flashbacks showing you how each person ended up on probation give you some (often witty) insight.
Watch The Outlaws on Amazon on Friday.
* Our thoughts on the justice system are too long to fit here.
From Amazon:
The Outlaws is a comedy thriller about a disparate group of lawbreakers thrown together to complete a community service sentence. Seven strangers from different walks of life are forced to work together to renovate a derelict community center. When one of their number gets dragged into a dangerous world of organized crime, they unite in ways none of them thought possible.
–
Get Organized with The Home Edit
Season 2
Fri Apr 1
On Netflix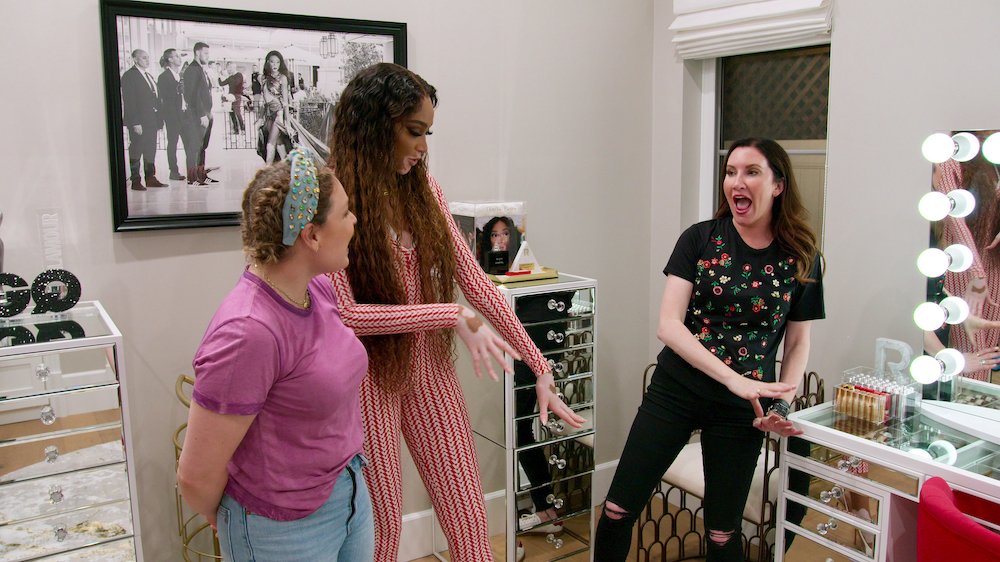 April is upon us which means it's time for spring cleaning, so pop Get Organized with The Home Edit S2 on and prepare for some tips! Led by Clea Shearer and Joanna Teplin, The Home Edit team has exploded in popularity since S1 so they're taking on even bigger challenges this time around. From rearranging the test kitchen for The Drew Barrymore Show to organizing Winnie Harlow's makeup-packed glam room, the celebrity guests present unique chances for the team to get creative with their categorizing skills. They also go into people's homes to help families bring some harmony to their worlds. They don't just bring order to each room, they also bring each client a sense of peace as each transformation is beautiful.
Get Organized with The Home Edit is back on Netflix on Friday.
From Netflix:
Clea Shearer and Joanna Teplin, the master organizers and bestselling authors behind the innovative home organization company The Home Edit, are back to conquer clutter with their unique brand of interior styling, practicality and humor, dramatically transforming the lives of their clients. This season will not only feature even bigger organization projects and more dramatic makeovers, viewers will also take a look into Clea and Joanna's own homes and watch as they try to keep their personal lives and groundbreaking business organized at the same time. Celebrity clients include Drew Barrymore, Katherine Schwarzenegger & Chris Pratt, Winnie Harlow, Lauren Conrad, Kelsea Ballerini, Danielle Brooks, Tyler Hubbard, Topper Guild, and Kevin Hart.
—
Killing Eve
"Oh Goodie, I'm the Winner" – Season 4, Episode 6
Sun Apr 3 – 8PM
On BBC America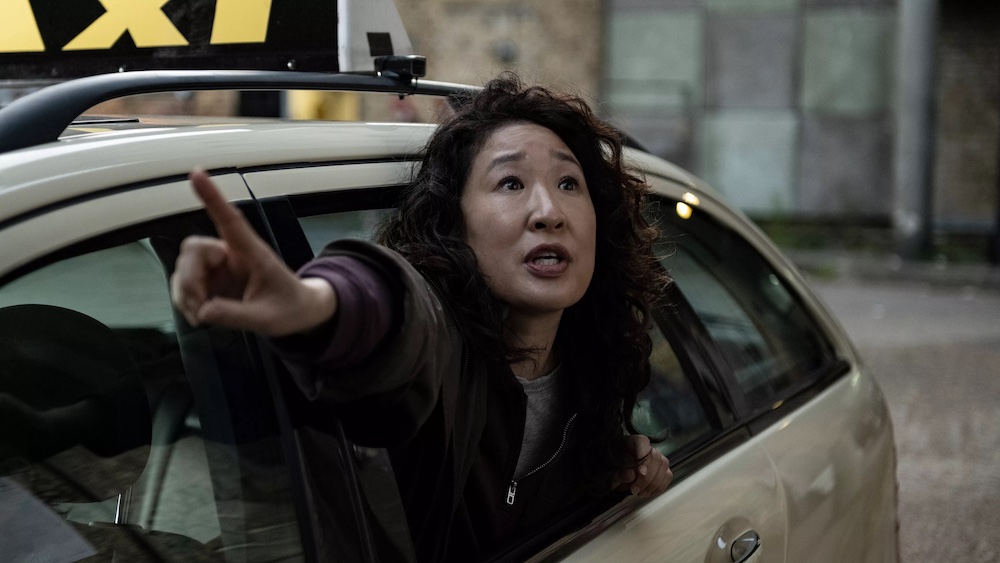 Villanelle (Jodie Comer) is in a bad way and Eve (Sandra Oh) is not happy about it. Ooh, that protective spirit is gonna get you feeling all kinds of ways. Especially when Villanelle returns the favor and things get way out of hand. Whew, this episode is not for the faint of heart. When Eve goes head-to-head with Carolyn (Fiona Shaw), their battle of wills makes the tension go through the roof. They both circle each other with caution as they race towards their individual goals—and they might be closer than they realize. Meanwhile, Pam (Anjana Vasan) is sent on a mission but she's having second thoughts. You get to see what kind of assassin she's shaping up to be—her character gets more fascinating with every episode. "Oh Goodie, I'm the Winner" shakes up the dynamics like an etch-a-sketch to leave you reeling and ready for more, more, more!
Killing Eve airs on BBC America on Sunday.
From BBC America:
Eve (Sandra Oh) and Villanelle (Jodie Comer) are reunited before they part to pursue their own missions, which leads Villanelle to another assassin in The Twelve. Eve moves closer to achieving her revenge mission. Carolyn (Fiona Shaw) is forced to face a ghost from her past if she has any hope of discovering who ordered Kenny's hit.