This week: 9-1-1, Zoey's Extraordinary Playlist, Crime Scene: The Vanishing at the Cecil Hotel, grown-ish, To All the Boys: Always and Forever, Judas and the Black Messiah, Nadiya Bakes,
Buried By the Bernards
9-1-1
"What's Your Grievance?" – Season 4, Episode 4
Mon Feb 8 – 8PM
On FOX
9-1-1 airs on FOX every Monday.
From Rotten Tomatoes:
Athena investigates a mysterious murder during a neighborhood block party and the 118 rush to save lives endangered by a bomb threat. Meanwhile, Chimney has a hard time keeping secrets when Maddie and Buck's parents come to town.
—
Zoey's Extraordinary Playlist
"Zoey's Extraordinary Reckoning" – Season 2, Episode 6
Tues Feb 9 – 8PM
On NBC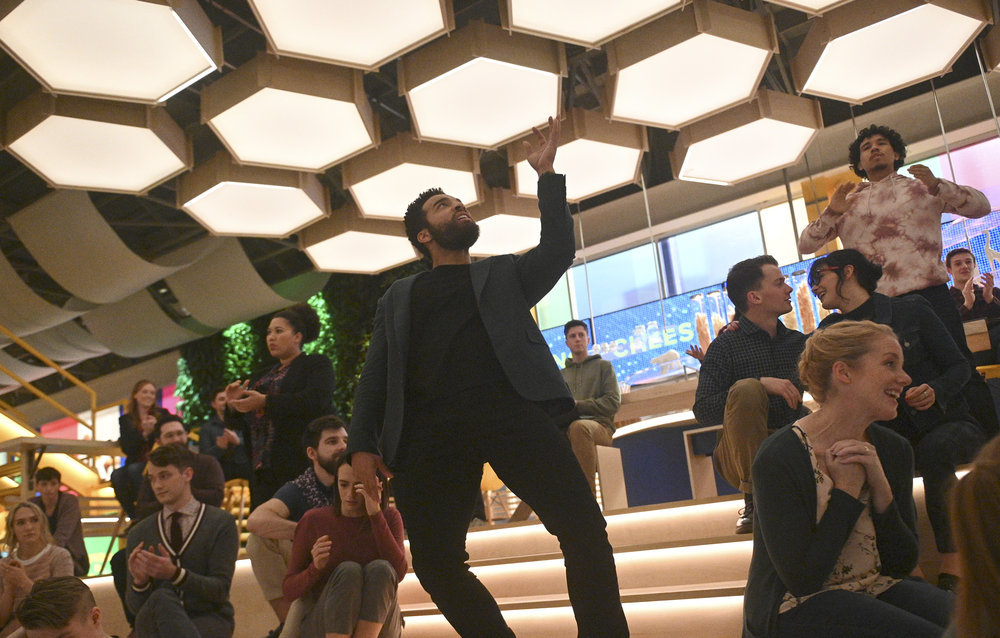 Photo by: Sergei Bachlakov/NBC/Lionsgate
Zoey's Extraordinary Playlist's third eye is wide open this week. When Simon (John Clarence Stewart) is asked to take the hit for accusations of racial discrimination in SPRQ Point's latest app, he's forced to speak the truth at a press conference. This episode shows how exhausting it is for people of color to be constantly asked to do the emotional labor of educating white people as to why their systems or behaviors are racist. And it points out this huge issue with some glorious song performances and deep conversations. The episode holds the white characters accountable and doesn't allow them to be absolved of their "white guilt" just because it's "uncomfortable." "Zoey's Extraordinary Reckoning" will have you cheering the show on as it pushes very real issues to the forefront and sends important messages about how changes can be made. It's one of the best episodes yet and one that will stay with you for a long time after it's over. Let's take this energy into the real world, y'all!
Watch Zoey's Extraordinary Playlist on NBC on Tuesday.
From NBC:
Simon wrestles with his future at SPRQ Point after calling out racial bias at the company. Mo and Max pitch a new investor for their business venture.
—
Crime Scene: The Vanishing
at the Cecil Hotel
Season 1
Wed Feb 10
On Netflix
Crime Scene: The Vanishing at the Cecil Hotel
hits Netflix on Wednesday.
From Netflix:
From director Joe Berlinger (CONVERSATIONS WITH A KILLER: THE TED BUNDY TAPES, PARADISE LOST), CRIME SCENE: THE VANISHING AT THE CECIL HOTEL is the first season in a new documentary series that deconstructs the mythology and mystery surrounding infamous locations in contemporary crime. For nearly a century the Cecil Hotel in Downtown Los Angeles has been linked to some of the city's most notorious activity, from untimely deaths to housing serial killers. In 2013 college student Elisa Lam was staying at the Cecil when she vanished, igniting a media frenzy and mobilizing a global community of internet sleuths eager to solve the case. Lam's disappearance, the latest chapter in the hotel's complex history, offers a chilling and captivating lens into one of LA's most nefarious settings.
—
grown-ish
"Water on Water on Water" Season 3, Episode 12
Thurs Feb 11 – 8PM
On Freeform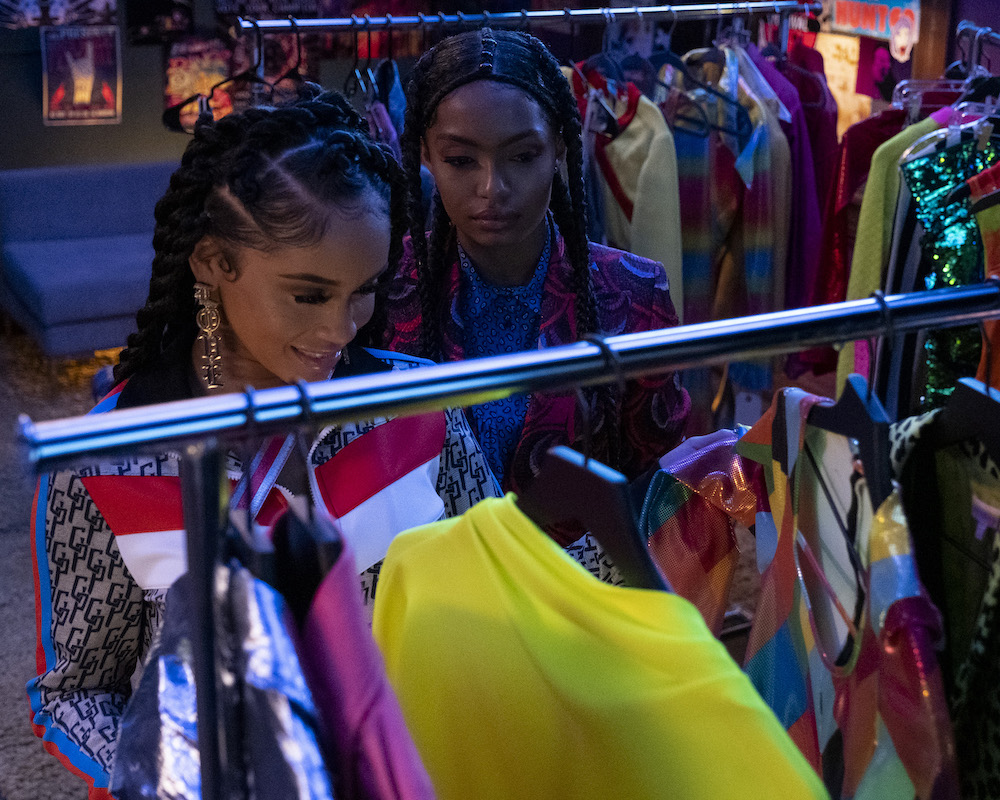 Photo: Freeform/Jessica Brooks
Zoey (Yara Shahidi) has finally landed a new client…but Indigo (Saweetie) is more than Zoey bargained for. She needs to learn how to be constructive but not negative—which is a hard line to walk. We all know Zoey finds it hard to check her snark. Meanwhile Ana (Francia Raisa) and Javi (Henri Esteve) are still struggling with remaining celibate, which causes them to question their relationship. And Jazz (Chloe Bailey) is dealing with being newly single…by getting some pie. Our girls need to remain true to themselves and speak up—even if it gets them in trouble. "Water on Water on Water" is a lighter grown-ish episode than the previous two but it still reaches for your heart with its funny yet emotional revelations.
grown-ish returns to Freeform on Thursday.
From Freeform:
Ana gets baptized as she and Javi are tested for the first time in their relationship. Meanwhile, Zoey struggles at work under the mixed messages from her new client, Indigo.
—
To All the Boys: Always and Forever
Fri Feb 12
On Netflix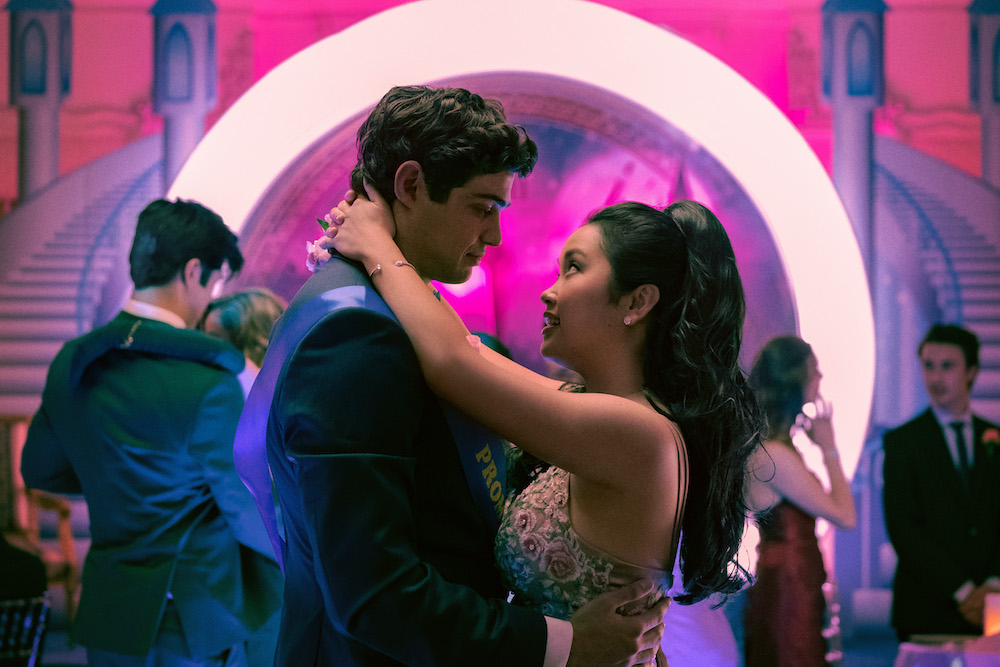 Photo: Katie Yu / Netflix © 2020

The third chapter of the To All the Boys series arrives right in time for Valentine's Day (we see what you're doin' Netflix). And this one is bittersweet. Lara Jean's (Lana Condor) high school experience is coming to an end which means she and Peter (Noah Centineo) face the difficult decision of moving away for college. Can they make it long-distance after graduation? You'll have to wait and find out. But, first, you'll get to enjoy the Covey sisters hanging out in South Korea for spring break, a class trip to New York, cute diner dates, promposals, a wedding, AND a feels-fueled soundtrack. Ooh! Turn up the love and settle in for one last romantic whirlwind with LJ + PK.
Our review is coming soon!
To All the Boys: Always and Forever comes to Netflix on Friday.
From Netflix:
As Lara Jean Covey prepares for the end of high school and the start of adulthood, a pair of life-changing trips lead her to reimagine what life with her family, friends, and Peter will look like after graduation.
—
Judas and the Black Messiah
Fri Feb 12
Via Warner Bros. & on HBO Max
Watch Judas and the Black Messiah on HBO Max on Friday.
From Warner Bros:
Chairman Fred Hampton was 21 years old when he was assassinated by the FBI, who coerced a petty criminal named William O'Neal to help them silence him and the Black Panther Party. But they could not kill Fred Hampton's legacy and, 50 years later, his words still echo…louder than ever.
—
Nadiya Bakes
Season 1
Fri Feb 12
On Netflix
Photo: Netflix
We were always #TeamNadiya (who wasn't?) and now we get a whole series from her. Nadiya Bakes is the new cooking show that blends sweet treats and savory snacks to get your mouth watering. From gooey cheesecake brownies to baked noodles to chicken donuts, there's something for every occasion and each baking recipe is bursting full of flavor. It's a gentle series that has that same soothing effect as The Great British Baking Show, while also bringing in guest bakers for even more culinary creativity. Cuddle up with a cuppa and take some notes because Nadiya Hussain is back to inspire your sweet tooth all over again.
Stream Nadiya Bakes on Friday on Netflix.
From Netflix:
Delightful cakes and heavenly breads pop from the oven as Nadiya Hussain returns to baking, her happy place, and spotlights creative kindred spirits.
—
Buried by the Bernards
Season 1
Fri Feb 12
On Netflix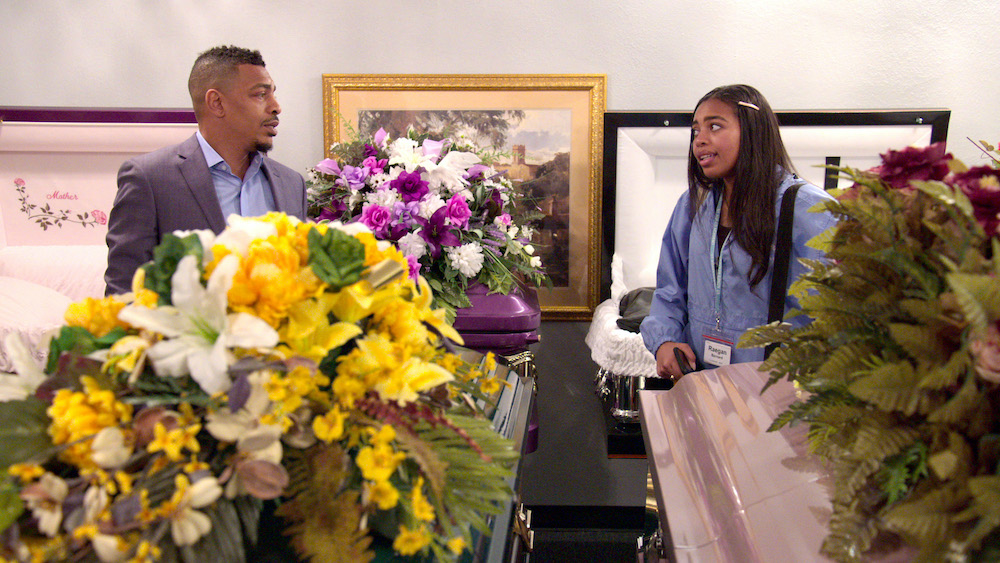 Photo courtesy of Netflix © 2021
Okay, you probably never thought you'd watch a reality show about a funeral parlor…but you don't even need a morbid sense of curiosity to enjoy this one. Buried by the Bernards follows the Bernard family who run a funeral parlor in Memphis, TN. R Bernard Funeral Services is really just like any other family-run business…just with more dead bodies. This series is an offbeat drama-comedy meets reality show that is surprisingly charming. The Bernard family are endearing and funny and you can tell they care about providing the best care and comfort for the families who use their service.
Buried by the Bernards comes to Netflix on Friday.
From Netflix:
In 2017, Ryan Bernard opened the doors to R Bernard Funeral Services, offering complete, yet affordable funeral packages to help his community deal with exponentially high funeral costs. With family dra-medy at the center, the family-owned and operated business provides their community top tier care, service and comfort with a side of laughter in the toughest of times. In this line of work, the Bernards can't neglect supporting each other and have their own special recipe for preserving their relationships – it's one part understanding, a pinch of sarcasm, and a heaping spoonful of blatant honesty. This unorthodox funeral home is only outmatched by the unconventional Bernard family themselves.