This week: Princess Power, The Watchful Eye, Gunther's Millions, The Ark, Freeridge, Dear Edward, Harlem, 65th Annual Grammy Awards
Princess Power
Season 1
Mon Jan 30
On Netflix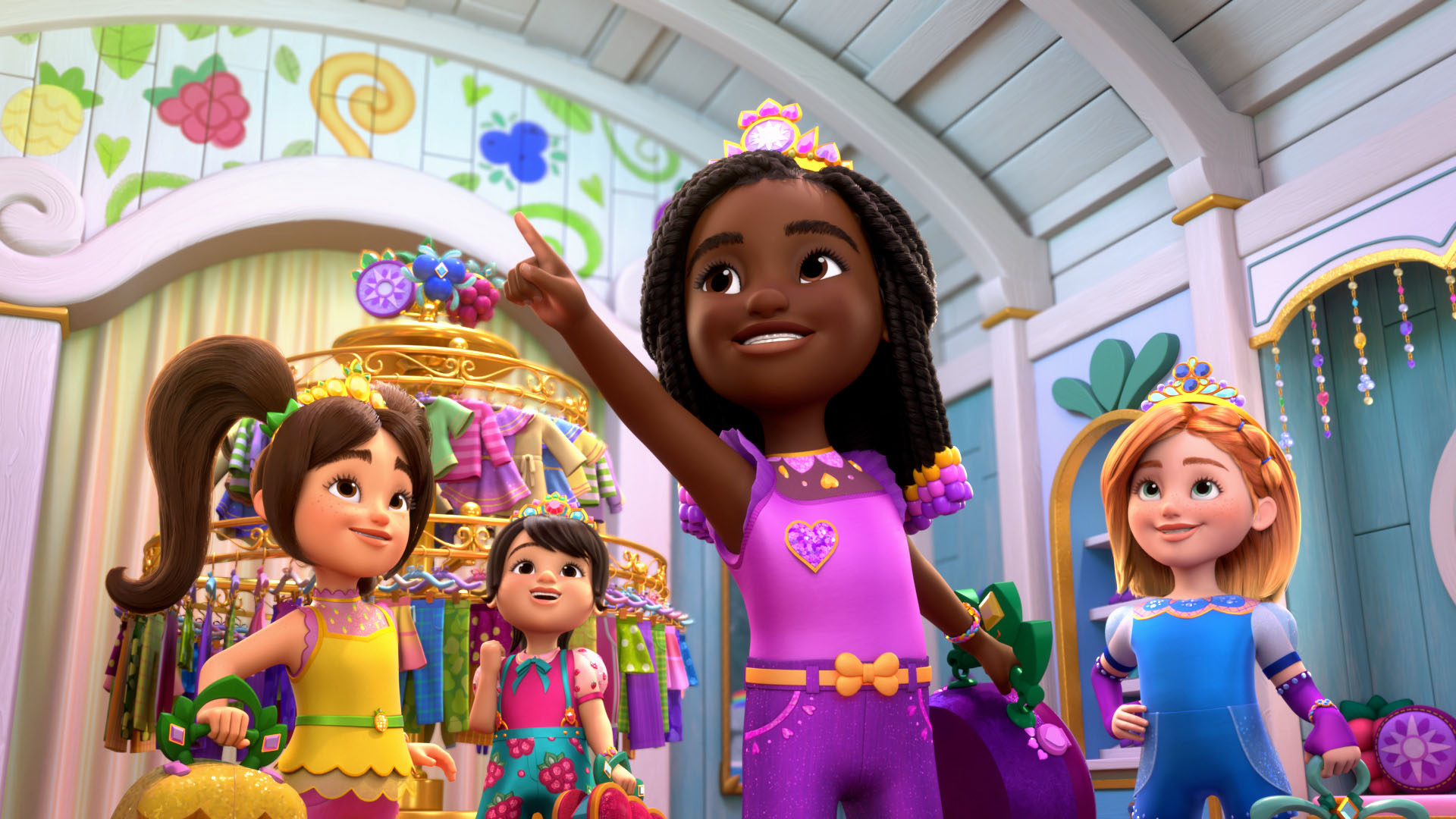 Who run the world? Girls! And Princess Power is primed and ready to inspire a whole new generation of girls to become our future leaders. Based on the popular book series, Princesses Wear Pants, the animated children's series follows princesses of four major fruit kingdoms: Kira Kiwi, Bea Blueberry, Rita Raspberry, and Penny Pineapple (we know, even the names are fantastic). From saving whales to performing exciting experiments to navigating family relationships, the series shows there's nothing these leading ladies can't do when they work together to save the day. The animation is brightly colored and super cute, with a Barbie meets Disney feel and characters who you'll automatically want to cheer for. It's a surefire win for kids with lots of positive lessons (and pretty fun to watch as an adult too).
Stream Princess Power on Netflix.
From Netflix:
Netflix's new animated preschool series Princess Power is based on the No.1 New York Times Bestselling book series Princesses Wear Pants by Savannah Guthrie (co-anchor of Today) and Allison Oppenheim. The show is a celebration of girl power and self-expression that follows princesses of four major fruit kingdoms: Kira Kiwi, Beatrice "Bea" Blueberry, Rita Raspberry and Penelope "Penny" Pineapple. These princesses embrace their differences and become stronger together to help their fellow fruitizens and make their world a better place. Princess Power's whimsical, aspirational joy comes with a timely message: that it's not just what you wear but what you do that makes all the difference.
–
The Watchful Eye
"Hen in the Fox House" – Series premiere
Mon Jan 30 – 9PM
On Freeform
The Watchful Eye debuts on Freeform tonight.
From Freeform:
A young woman is thrust into the world of old money and deadly secrets after accepting a nanny job from a handsome widower.
–
Gunther's Millions
Season 1
Wed Feb 1
On Netflix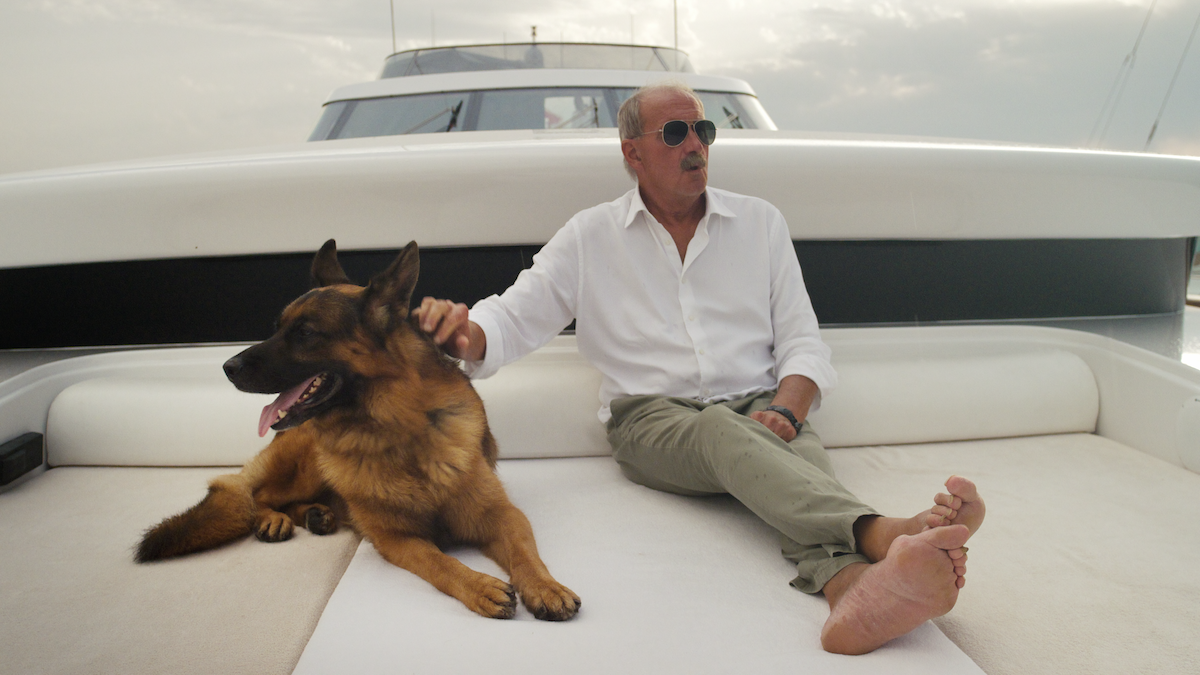 Move over Tiger King, there's a new top dog in town—and his name is Gunther. Proclaimed the world's richest dog, Gunther is a German Shepherd who inherited a humungous fortune from his owners; now he lives a life of luxury with a team of humans to see to his every need. Gunther's Millions will take you into this bizarre situation and how the people around Gunther use his fame and fortune to achieve their own agendas. It will also tell the story of Gunther's owners and why they decided to ensure Gunther and his descendants live a pampered life. And show you how Gunther has become a celebrity—even if he has no idea why he gets so many extra treats—and how his image is carefully curated. Is it wrong or unethical? Probably. Does a dog understand the concept of money and trust funds? Probably not. But it's strangely fascinating nonetheless to dive into the wild and wacky story—Netflix is great at picking those stranger-than-fiction stories that will get you diving down the rabbit hole and binging the whole series at 3AM.
Watch Gunther's Millions on Netflix on Wednesday.
From Netflix:
Multi-millionaire Gunther VI lives in the lap of luxury: He travels on private planes, eats gold-flaked steaks for dinner, and surrounds himself with a glamorous entourage of spokesmodels and entertainers. He is also a German shepherd. As the legend goes, Gunther's great-grandfather was originally owned by a mysterious countess whose son died tragically. Having no heirs, the countess bequeathed her considerable fortune to her beloved dog, and placed him in the care of her son's close friend, an Italian pharmaceutical heir and aspiring impresario named Maurizio Mian. Over the past 30 years, Mian has built an empire on behalf of his canine boss, including glamorous real estate purchases, controversial social experiments, and one of the biggest tax fraud schemes of all time. It's a fairy tale both beautiful and bizarre, and naturally, questions abound. In this whirlwind of a four-part investigative documentary series, executive producers Aurelien Leturgie and Emilie Dumay crisscross the globe in search of answers, gaining access to never-before-seen archival material and sitting down for intimate and sometimes shocking conversations with Mian and the rest of Gunther's longtime associates in hopes of understanding the complicated truth behind the world's wealthiest pet.
–
The Ark
Season 1
Wed Feb 1 – 10PM
On SYFY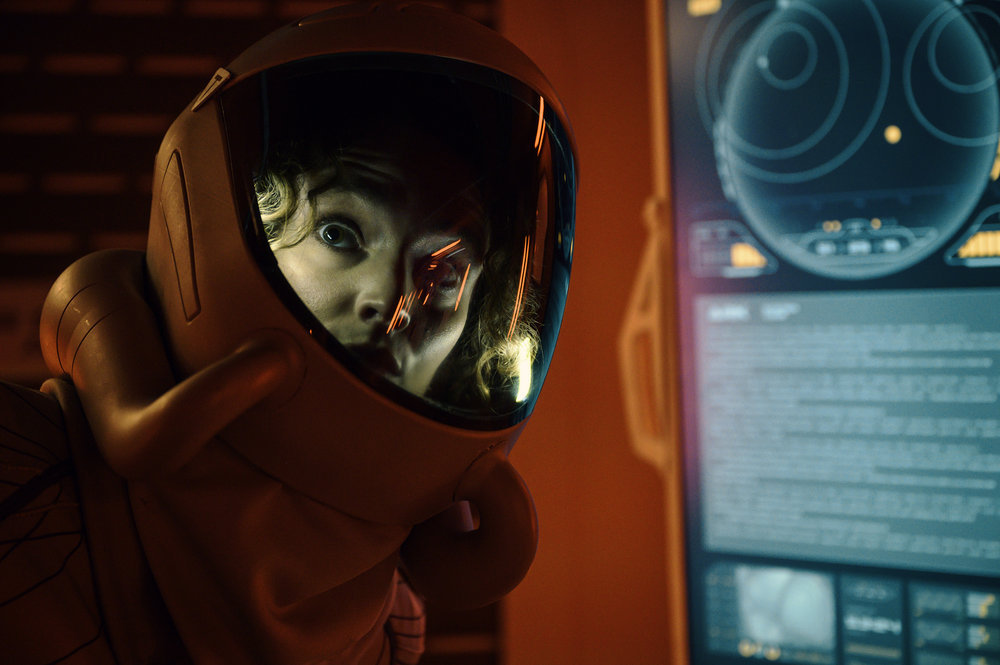 Fast-forward 100 years and the Earth is dying. Ships are being sent to colonize other potential planets in order to save the human race. The Ark follows the first of three spacecraft, already well into their journey but still with a long way to go. However, resources and supplies are getting scarce—so when things start to go wrong, it's up to the crew to figure out how to adapt in order to survive. Not everyone, however, has the right motives or morals to be part of the team and when a tiny mistake can be deadly, it means things can spin out of control at lightspeed. Space CGI is always a hard sell and The Ark has more drama than a Riverdale episode, but it is incredibly tense and keeps you completely hooked from the beginning. It digs into all the parts of humanity at its most innovative and at its most primal, to keep the emotions running high. And when the tangled web of mysteries holding this ship together starts to unravel, you'll be begging for the next episode.
The Ark hits SYFY on Wednesday.
From SYFY:
"The Ark" takes place 100 years in the future when planetary colonization missions have begun as a necessity to help secure the survival of the human race. The first of these missions on a spacecraft known as Ark One encounters a catastrophic event causing massive destruction and loss of life. With more than a year left to go before reaching their target planet, a lack of life-sustaining supplies and loss of leadership, the remaining crew must become the best versions of themselves to stay on course and survive.
–
Freeridge
Season 1
Thurs Feb 2
On Netflix
Watch Freeridge on Netflix on Thursday.
From Netflix:
Freeridge is a coming of age comedy following sibling rivals Gloria and Ines and their friends Demi and Cameron who have unleashed a curse bringing dark misfortune into their lives. There's a new core four in town in this On My Block spinoff series and an unforgettable adventure to be had.
–
Dear Edward
Season 1
Fri Feb 3
On Apple TV+
Dear Edward comes to Apple TV+ on Friday.
From Apple:
A 12-year-old boy becomes the lone survivor of a plane crash. As he and others affected by the tragedy try to make sense of what happened, unexpected friendships, romances and communities are formed.
–
Harlem
Season 2
Fri Feb 3
On Prime Video
Harlem returns to Prime Video on Friday.
From Amazon:
From writer Tracy Oliver (Girls Trip), our beloved comedy Harlem is back. We continue our journey with our four stylish & ambitious best girlfriends in Harlem NYC, the mecca of Black culture in America. After blowing up her career and disrupting her love life, Camille (Meagan Good) has to figure out how to put the pieces back together; Tye (Jerrie Johnson) considers her future; Quinn (Grace Byers) goes on a journey of self-discovery; and Angie's (Shoniqua Shandai) career takes a promising turn. Together, they level up into the next phase of their careers, relationships, and big city dreams.
–
65th Annual Grammy Awards
Sun Feb 5 – 8PM
On CBS
Watch the 65th Annual Grammy Awards on CBS on Sunday.
From CBS:
THE 65th ANNUAL GRAMMY AWARDS® will now be broadcast live from the Crypto.com Arena in Los Angeles Sunday, February 5 (8:00-11:30 PM, live ET/5:00-8:30 PM, live PT) on the CBS Television Network, and available to stream live and on demand on Paramount+.